Try another search or check out these top posts
Borrow
New investor home loan commitments climb to a record high
The value of new investor loan commitments reached $11.7 billion in March.
New investor home loan commitments climb to a record high
Australia's new housing loan commitments rose 1.6 per cent to $33.3 billion during March, new data from the Australian Bureau of Statistics (ABS) has revealed.
The monthly increase followed a 3.5 per cent decline during February and exceeded the consensus forecasts of a 1.9 per cent fall.
"The value of new investor loan commitments reached a record high of $11.7 billion in March and was the key contributor to the rise in the value of new housing loan commitments," said ABS head of finance and wealth, Amanda Seneviratne.
New investor lending was up 2.9 per cent for the month and 48.4 per cent on an annual basis.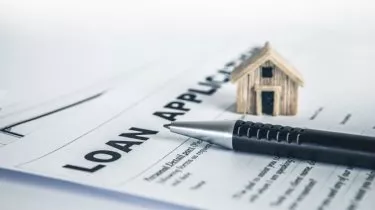 The ABS noted that the value of investor loan commitments had continued to increase each month since November 2020, except for in February this year.
The biggest monthly increases were recorded in the ACT (14.9 per cent) and the Northern Territory (32.4 per cent), with small rises across the states including South Australia (8.5 per cent), Queensland (6.7 per cent), Western Australia (5.9 per cent), Tasmania (2.3 per cent), NSW (1.6 per cent) and Victoria (0.7 per cent).
"This is almost certainly the peak in the cycle," commented Westpac senior economist Matthew Hassan.
"Approvals are at lofty levels with a sharp decline in market turnover (-22 per cent since the start of the year in value terms) pointing to an imminent pull back."
New owner-occupier loans lifted 0.9 per cent to $21.6 billion in March but were down 2.2 per cent annually. Within this segment, new loan commitments for first home buyers increased by 5.9 per cent to $5.1 billion while still remaining 25.2 per cent lower than a year ago.
"Overall, there was relatively little to glean from the March finance data, particularly given the overriding impact interest rate tightening is set to have on the housing sector in coming months," said Mr Hassan.
"It will likely prove to be the high water mark for this cycle with turnover already off sharply and prices expected to enter a broad-based and correction phase in coming months that is expected to continue through the rest of 2022, all of 2023 and the first half of 2024."
Similarly, Commonwealth Bank (CBA) economists Stephen Wu and Harry Ottley said that housing lending would likely continue to cool throughout 2022 as interest rates normalise.
"The trajectory of the tightening cycle will be determined by how swiftly and how powerfully rate hikes affect the economy," the CBA economists said.
"Rising rates will influence both households' and businesses' behaviour and to that end, it is important to look closely at forward-looking indicators. The new flow of lending data, together with overall credit growth, will be ones to watch over coming months as a leading indicator, including of housing prices."
Forward this article to a friend. Follow us on Linkedin. Join us on Facebook. Find us on X for the latest updates