Try another search or check out these top posts
Borrow
Major banks announce interest rate changes
Following the RBA's first rate hike in 11 years, the big four banks have tweaked their home loan variable interest rates.
Major banks announce interest rate changes
Following the RBA's first rate hike in 11 years, the big four banks have tweaked their home loan variable interest rates.
The Commonwealth Bank (CBA), Westpac, NAB and ANZ have all reacted to the Reserve Bank's (RBA) decision to lift the cash rate from a record low 0.1 per cent to 0.35 per cent on Tuesday.
Each of the big four banks have confirmed they will pass on the full 25-basis point rise to their variable rate home loan customers. CBA was the first of the big four to announce the hike on Tuesday night followed by Westpac, ANZ and NAB.
Commonwealth Bank
CBA announced that its standard variable rate for owner occupier principal and interest loans would increase to 4.80 per cent from 20 May.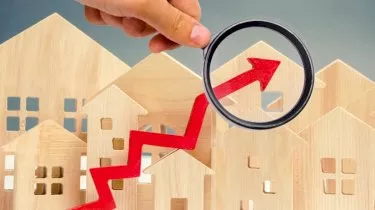 Additionally, the bank said that lifts of 25 basis points would also apply to following standard variable rates for home loans on the same date:
Investor principal and interest to 5.38 per cent
Owner occupier interest only to 5.29 per cent
Investor interest only to 5.64 per cent.
"This is an important time to support customers as some may not have experienced an interest rate increase since they took out their loans," commented CBA group executive retail banking Angus Sullivan.
"We are here to help customers who have loans and are considering how repayments might change. Some options available to help our customers manage repayments include fixing or splitting loans or setting up an offset account."
Westpac
Westpac confirmed it would increase home loan variable interest rates for new and existing customers, as well as selected consumer deposit accounts including 'Westpac Life' and 'Westpac 55+ and Retired', by 25 basis points from 17 May.
"We have made the decision to increase our standard variable rate for home loan and selected consumer deposit customers following today's increase to the official cash rate," said Westpac chief executive consumer & business banking Chris de Bruin.
"We know many of our customers were able to build up their savings during the pandemic and 70 per cent of home loan customers are ahead on their repayments, helping put them in a better position to withstand an interest rate rise."
NAB
The standard variable home loan at NAB will increase by 25 basis points to 4.77 per cent, while the bank also confirmed it would similarly lift its reward saver bonus interest rate.
"Supporting customers through the change is a priority for NAB. Interest rates have been very low for a long time – it has been 11 years since the official cash rate in Australia last increased and we know this will be a new experience for some customers," said NAB group executive personal banking Rachel Slade.
"While we have 930,000 home loan customers, the historic low interest rates have been difficult for our savings and deposit customers, including more than 1.3 million customers with a reward saver account. We want to support them as interest rates rise again."
The increases, which will take effect from 13 May, will also apply to owner occupier interest only (5.34 per cent), investor principal and interest (5.37 per cent) and investor interest only (5.67 per cent) loans.
ANZ
Finally, ANZ said its 25-basis point lift would see standard variable rate for owner occupiers paying principal and interest rise to 4.64 per cent, while the standard variable rate for owner occupiers paying interest only would reach 5.19 per cent.
"In making this decision we considered various factors including the change in the official cash rate, along with the impact on our customers and our business performance," said ANZ group executive Australia retail Maile Carnegie.
"While this change will impact customers in different ways, home loan customers are generally well placed to manage rising rates with around 70 per cent of accounts ahead on repayments – many of them by two years or more. Household and business deposits are also at record highs."
All of ANZ's changes to variable interest rates for home and residential investment loans will take effect from 13 May.
Forward this article to a friend. Follow us on Linkedin. Join us on Facebook. Find us on X for the latest updates