Try another search or check out these top posts
Borrow
How to reduce interest rates in car loans
Got your eyes on your dream car? To help you out, we've created a basic guide on how to reduce the interest rate in car loans.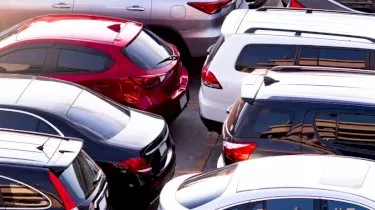 How to reduce interest rates in car loans
Got your eyes on your dream car? To help you out, we've created a basic guide on how to reduce the interest rate in car loans.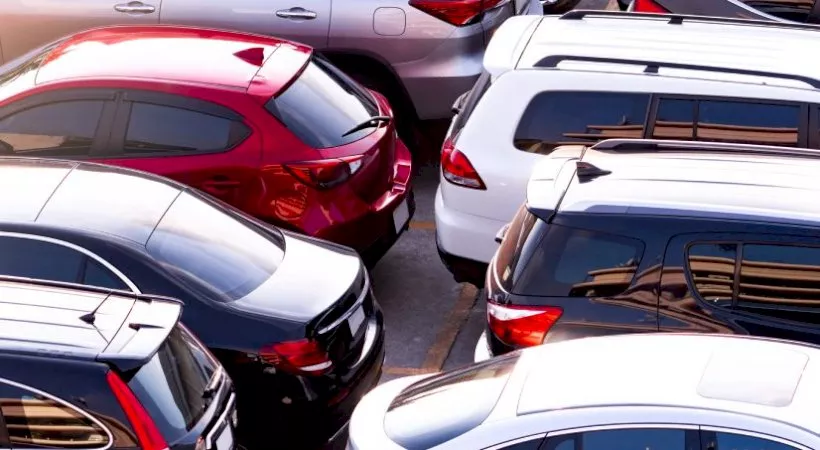 Aside from purchasing a property, buying a car is one of the most expensive transactions most Aussies will ever make. 
Home loans are the usual route people take to finance their dream house. The same goes for cars; it's very common to take out a car loan in order to get your hands on the new set of wheels you've been dreaming of. 
And we know that Aussies love a good bargain. Everyday they scroll through car sale websites for a better deal. No matter what is up for sale, there's usually haggling and negotiating involved  to get the very best value for each dollar.
But a lot of people don't realise that there are ways to get a better deal on their car loan by securing a lower interest rate. 
When it comes to buying a new vehicle, your car loan interest rate can make the biggest difference in terms of overall costs and potential savings. A lower interest rate on your car loan can help you to save you money in the long term and lower your monthly repayments. 
How can I lower my car loan interest rate?
1. Improve your credit score  
Your credit score is a major factor that affects the interest rate on your car loan. 
The average comparison rate on car loans can be as low as  5 per cent to as high as a staggering 17 per cent.
If you have a good credit standing, you can potentially get the lowest possible interest rate. With a lower interest rate, you will also have a lower car loan repayment.
But what if you have a bad credit standing? Sadly, bad credit history is a red flag for lenders.  If you manage to get a stamp of approval for a car loan, you will be hit by higher interest rates imposed to mitigate the risk of lending money to a 'delinquent' borrower. 
If you have problems with your credit score and you don't need to buy a car right now, consider waiting until your financial situation improves and your credit score consequently increases. Even a slightly lowered interest rate can save you a lot of money over the life of the loan.
To improve your credit score, pay your bills on time, avoid loan enquiries, keep your credit card balances low, and pay off your debts (personal loans, mortgages, etc.). Demonstrating good financial habits and financial stability to financial institutions can help prove to them that you are not a risky borrower and you can pay off the loan. 
If you're unsure if your credit score can help you secure a lower interest rate, read our article on what is considered as an excellent score and why it's important to have a good credit standing.
Do you have a bad credit score and are in dire need of a car? If your credit score is in bad shape and improving it is not an option, applying for a car loan with bad credit can still be possible. 
2. Purchase a new car
For most people, buying a cheaper, second hand car may sound like the best way to save money. While this can give you savings in the short-term, you may be surprised to learn that newer cars often come with significantly lower and competitive rates than older ones.
Why is this the case? This is because a newer car is expected to hold its resale value far better than a secondhand vehicle. 
While you have to save for longer or have a longer repayment period, in the long run, thanks to a lower interest rate, more of your money will go straight towards paying the car itself. 
3. Don't stop shopping at the dealership
Working with a car dealer can be a convenient option. After all, dealer finance can get you all the new car and paperwork you need sorted in one place – at the dealership. 
But this convenience comes with a price. A car dealer is considered as a middle man when selling you a car. And as we know, middle men always get paid for their trouble and in this case that person is probably you. 
One major downside is that dealers don't have access to a wide range of loans or loan features. This lack of accessibility to the best deals may mean you need to pay a higher amount. 
Additionally, dealer finance doesn't always have flexible terms. So for example, if you pay your loan out early, you could be hit by a sizeable amount of loan exit fees. 
You can get a financing quote from a car dealer, but it's advisable not to sign on the dotted line at the dealership, as you may end up paying too much for your loan. If you didn't settle for the first car you saw and continued to shop around for the best car, you should do the same for your loan. 
4. Refinance your car loan 
Car owners who want to reduce their monthly repayments can choose to refinance their existing car loan to a different one that offers a lower interest rate, lower fees or different loan terms.
Before you refinance your car loan, there are few things to consider. 
First, make sure that your loan costs will be lower than your previous loan. You should not focus solely on interest rates. Check any other rates that may apply, such as any early exit fees that you may be charged if you get out of your old loan early.  
Then, make sure that you will not end up paying more interest over the life of the loan. Remember that while a longer loan term may lower your monthly repayments, it could also equate to a higher amount of interest in the long run, even if your interest rate does not change. 
Most importantly, make sure the new loan has the features that you want. It may be added flexibility to make extra repayments without penalty, or any other feature that can help you pay off your loan sooner. 
5. Use a novated lease 
If you are planning to buy a car that will be partially or entirely used for business purposes, you may be able to secure a lower interest rate by applying for a novated lease. 
A novated lease is a three-way agreement almost exclusively used in Australia that you enter into with your employer and a lender.
Under this agreement, your employer takes on the car loan debt on your behalf. You will then repay the loan amount to your employer through a 'salary sacrificing' arrangement from your pre-taxed pay. 
But keep in mind that there are pros and cons to a novated lease. One major benefit is the possibility of getting a lower rate, because your lender may consider your employer more financially stable than you. 
Unfortunately, many employers don't offer novated leases, and lenders usually require you to find one that does before you can use this type of lease.
Forward this article to a friend. Follow us on Linkedin. Join us on Facebook. Find us on Twitter for the latest updates