Try another search or check out these top posts
Borrow
How to get a home loan with a bad credit
Can you get approved for a home loan with a bad credit history? In this article, we discuss what a bad credit home loan is and which type may be the best for you.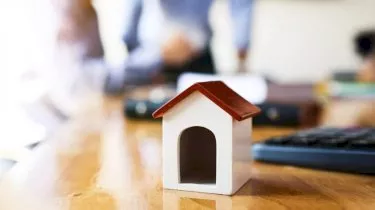 How to get a home loan with a bad credit
Can you get approved for a home loan with a bad credit history? In this article, we discuss what a bad credit home loan is and which type may be the best for you.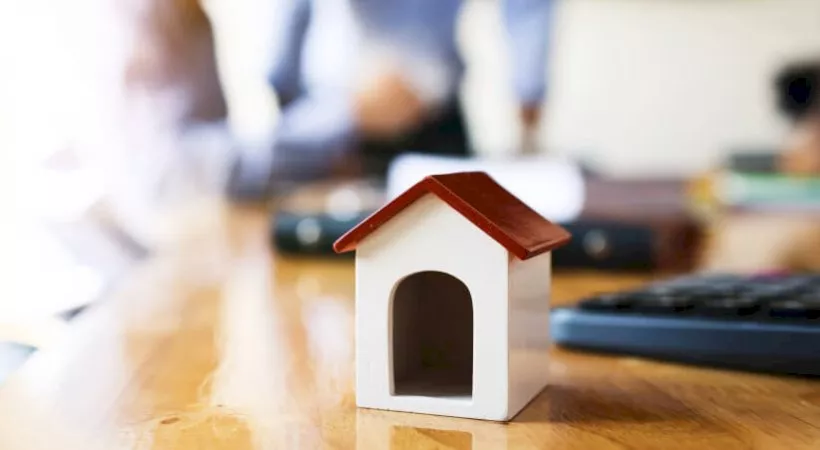 If you've been denied an application for a home loan, or fear rejection due to a poor credit history – you are not alone.
Latest data from credit rating agency Veda shows that millions of Aussies carry a "high to extreme risk" of credit default. And with job security concerns being experienced during the coronavirus pandemic, the numbers may continue to rise.
But did you know there's such a thing as bad credit home loans? 
Can I get a home loan with bad credit in Australia?
To set the record straight, yes it is possible to get approved for a home loan if you have a bad credit history.  
But what makes getting a home loan with bad credit so difficult?
In Australia, lenders are legally required to be responsible when lending money. If they think you are not capable of making repayments, they will not give you a loan.
For example, lenders can outright reject your loan application if they find out that you have defaults or overdue payments on your credit report, which may indicate that you may not be able to make repayments on the loan you're currently applying for. 
While major banks and lenders will likely decline your home loan application,  there are non-conforming or specialist lenders that are more flexible. They will assess your home loan application on a case-by-case basis and listen to your story as to what went wrong with your finances and why getting a home loan will help put you in a better financial situation. 
If you have a bad credit history or if your credit score is less than desirable, the other aspects of your application will come into play. This entails looking into other factors such as your income, expenses, employment, how much you want to borrow and how much of a deposit you have will also be taken into account.
What is considered as 'bad' credit for home loans? 
When applying for a home loan, your credit score is one of the biggest factors that lenders consider. Let's say you have a modestly good credit score, it's a strong start. However, you should also look out for 'bad marks' on your credit report. 
Bad marks are derogatory marks on your credit history and could hinder you from qualifying for a standard home loan. 
Some examples of bad marks include: 
Missed payments on your home loan:

The more missed payments you've had in the last six months, the more hesitant lenders will be to offer you a mortgage. 

Part IX debt agreement:

This is a binding agreement with your creditor(s) to repay your debt in a specific arrangement. While in this agreement, you cannot borrow money from other institutions or lenders. However, there are a few lenders who may be willing to make an exception if you are close to the discharge date. 

Unpaid bills or tax:

Outstanding bills may not show up on your credit file but may be revealed by supporting documents you need to provide when you apply for a home loan. Lenders will want to get an understanding of your financial position, so you should expect to be asked for documents like bank statements, credit card statements, employment agreements, payslips, tax returns and rental agreements. 

Bankruptcy:

Adverse listings including bankruptcy could affect your application.  Additionally, if you're the director or CEO of a company that is in financial trouble, receivership or liquidation can also affect your personal credit history.

Bad credit history with the lender:

If you have bad history with the lender from which you are hoping to borrow from, this significantly lowers your chance of getting that stamp of approval. 

Defaults and credit enquiries:

If you have adverse listings such as defaults, bankruptcy, judgments, court writs or too many credit enquiries on your credit file, your application can be turned down. 
What is a bad credit home loan?
Bad credit home loans, also known as non-conforming home loans, are mortgages designed for those with bad credit histories. They are typically not offered by bigger, better-known banks. As mentioned, these bad credit mortgages are usually offered by specialist lenders, also known as non-conforming lenders.  
 But there is often a catch – a bad credit loan can be riskier and more expensive than standard home loans.
Bad credit mortgages typically charge higher interest rates, to account for a higher risk of default. And because home loans typically span 25 or 30 years, even a slightly higher interest rate can add up and make a big difference on how it will cost you overall. You will also might be forced to pay lender's mortgage insurance. 
Additionally, if you've found it difficult to manage smaller loans in the past, taking out a big loan may be biting off more than you can chew. If you fall behind your repayments or even default on the loan, your credit score will get worse. 
And in the event that your application is rejected, it can also cause several problems. First is that you'd forfeit your application fee and your credit rating will also take a hit (a failed application is considered as a negative credit event).
Why should I get a bad credit home loan?
With all the downsides and risks of getting a bad credit home loan, should you get one?
Bad credit home loans are usually used as a short- to medium-term solution, rather than a long-term fix. 
Usually, a borrower will set up a bad credit home loan with the intent of refinancing to a standard home loan with a prime lender when their credit history has been cleared of negative marks or their credit score has improved.
This will allow you to make a fresh start while keeping your home. 
If you want to take out a bad credit home loan, visit a specialist lender to present your case, or get a mortgage broker to do it on your behalf.
Types of bad credit mortgages 
A bad credit home loan is generally for borrowers in tough financial situations. They are designed to separate and help the 'outside of the box' applications that don't meet the lenders' guidelines.
If you have black marks on your credit file, there are still ways to get approved.
Here are some of the types of bad credit loans you can get with if you have a bad credit history: 
Paid and unpaid defaults home loan
Having a default on your credit file will likely get you declined with most major banks as this is a sign of your inability to pay your debts.
A default is a record on your credit history that shows that you have an overdue account such as a personal loan, credit card bill, utility bill or phone bill. 
Generally, this type of bad credit home loans are offered to borrowers who have defaults on their credit file. 
The two types lenders are likely to look at are paid defaults and unpaid defaults.  Paid defaults refer to defaults that you've paid in full, while unpaid defaults are those that have not yet been paid in full. Your loan-to-value ratio will also depend on how much your paid and unpaid defaults are. 
To get approved for this type of bad credit home loan, you will be required to provide (in addition to the standard requirements) a default explanation letter, with supporting documentation of the cause of your default. It's also advised to save at least 5 per cent of the purchase price of the house and to provide as large a deposit as possible. 
Discharged bankrupt home loan
A bankruptcy is not a dead-end but more like a reset button on your finances. The discharged bankrupt home loan is available to borrowers who experienced bankruptcy and have been discharged.  
Discharge from bankruptcy means that the period of bankruptcy has ended and the person involved is no longer an undischarged bankrupt.  This occurs automatically, three years and one day after the bankrupt's statement of affairs is accepted, however the period of bankruptcy can be extended. 
Any restrictions that were in place during the bankruptcy term, such as not being able to travel overseas or limits on the amount of assets you can own, no longer apply.
It also means that you're able to apply for credit again. However, your credit file and the bankruptcy register will continue to show that you were bankrupt in the past.
Most major lenders will require you to have been discharged from bankruptcy for at least two years with a clean bill of financial health before they consider your application. 
But there are non-conforming lenders or specialist lenders that will lend you money to buy a property even just a day after you become discharged bankrupt. 
Part IX or Part 9 debt agreement
These types of bad credit home loans are offered to those who entered a Part IX Agreement and have completed its terms.
A Part 9 debt agreement will remain on your credit file for up to seven years, which might affect your ability to get a home loan during this period.
There are specialist lenders who will consider your mortgage application if you have a completed Part IX Agreement on a credit file. 
Most specialist lenders will accept your application if you have been discharged from Part IX debt agreement for at least 12 months.
Tax debt home loan
Do you have a large debt with the Australian Taxation Office (ATO)? A tax debt home loan might be the right home loan for you. 
Under this loan, the ATO debt is added to your mortgage, leaving the borrower clear from any ATO debt.
For this loan, you will need to already own a property that you can use as a security for the loan. It's also required to provide a reasonable explanation why you are missing out on your repayments or why you have a bad credit history. 
Debt consolidation home loans
These types of bad credit home loans are offered to borrowers who have a number of small debts that have become unmanageable.
A majority of Australians choose to roll multiple forms of unsecured debt such as personal loans, credit cards and car loans, into their mortgage, creating one simple, lower monthly repayment.
If you have a good credit standing, it will be easy for you to consolidate your debt into your home loan. 
But if you have a bad credit history or have missed repayments, don't worry! You may still qualify with a specialist lender at a higher interest rate. After a year or two, you may meet the criteria of major lenders and can refinance to a lower interest rate.
Conclusion 
Getting a home loan with a bad credit may sound difficult, but not impossible. If you have a bad credit history, it's important to carefully consider whether applying for a home loan is the most prudent thing to do. Due to the higher risk you are exposed to with these types of loans, remember to research fees, interest rates, contract terms and risks before you apply for one.
But if you think that a bad credit mortgage will be more trouble than help, it may be better to wait until you have built up savings and have improved your credit history so you are in a stronger financial position to apply for a home loan.  
Forward this article to a friend. Follow us on Linkedin. Join us on Facebook. Find us on Twitter for the latest updates