Try another search or check out these top posts
Borrow
Don't be loyal to your mortgage
The "unprecedented" current cash rate low means borrowers are likely paying too much interest on their loans if they've been with the same lender for more than two years, a debt expert has cautioned.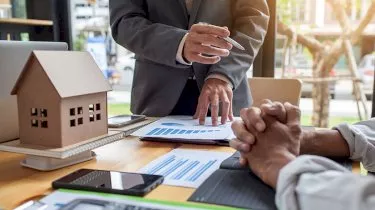 Don't be loyal to your mortgage
The "unprecedented" current cash rate low means borrowers are likely paying too much interest on their loans if they've been with the same lender for more than two years, a debt expert has cautioned.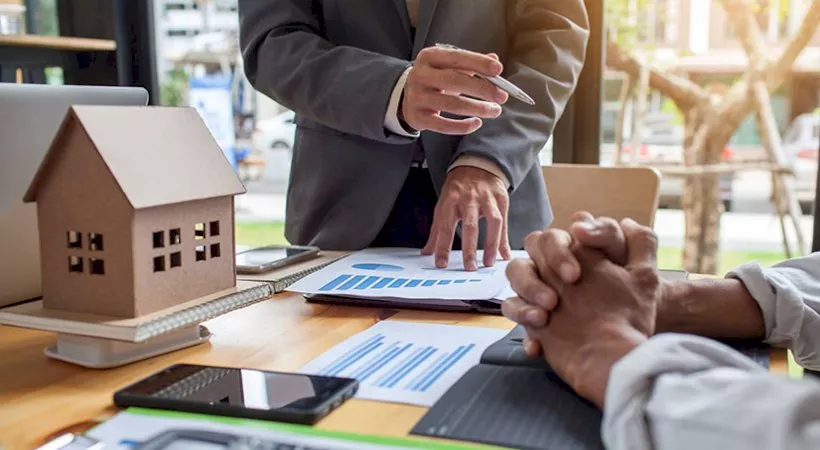 HLB Mann Judd debt advisory director Betty Preshaw has indicated that with a lot of variance in pricing across lending institutions, "borrowers need to be doing their research to ensure they are benefiting from the current low interest rate environment".
The debt adviser said "banks love loyal long-term customers, because they can charge loyal customers a higher interest rate".
"The longer you set and forget your home loan or any other loan, the higher the rate you're likely being charged," she flagged.
Highlighting the benefits of a debt review, Ms Preshaw said "the wisest borrower is always keeping their lender on their toes".
Borrowers shouldn't feel as though they're locked in and are unable to negotiate a better rate irrespective of the time in the cycle, Ms Preshaw said, unless they have a fixed rate loan.
Considering annual rate checks as "a must", the director said "ringing your bank to see if your mortgage can attract a more competitive rate is so important and can make a material difference over the life of the loan".
She's offered up several things for loan customers to think about when undertaking a review of their debts:
Refinancing doesn't have to be expensive!
Provided borrowers aren't on a fixed rate, this isn't a costly exercise, according to Ms Preshaw.
"In most instances, even when you consider the discharge fees of approximately $700, the benefit of the competitive rate received with the incoming lender outweighs the costs."
You are living with the debt for a long time!
"Taking out debt is a large impost on family expenses and, as mortgagees, we live with this expense for 30 years or more, so be sure to shop around."
Policy variance is common
Ms Preshaw said that just because you don't fit one lender's policy, you might fit another's policy.
"For example, if you have just started work and are still on probation, you do not need to wait for your probation period to end; there are lenders that offer super competitive rates to consumers that are still on probation."
Failing to renegotiate an expiring loan can also hurt
"A fixed rate home loan or interest-only loan will be automatically rolled into a variable rate loan with no discount with most lenders if you don't ask the question," according to the director.
Low interest rates are the new norm
"So much so that a lot of the lenders are offering a super competitive fixed rate, lower than any variable rate on the market," Ms Preshaw flagged.
Fixed rate loans can bear large break costs if broken early though, she cautioned, so understanding the fixed rate contract you are entering with your lender is important.
Moving away from the big four a growing trend
The sentiment of Ms Preshaw follows the release of new research from comparison site Mozo that found a huge 70 per cent of Australians do not trust the big banks. 
Half of that number (35 per cent) reportedly lost confidence after the failure of Australia's banks to pass on the recent rate cut in full.
Mozo said that one in four big four bank customers has left or intend to move to a non-major lender, which equates to roughly 4.9 million Australians. 
Director Kirsty Lamont said: "Australians are making it crystal clear that they are not impressed with the big banks, with 62 per cent saying the big four are putting profits before customers.
"Mozo's latest research indicates that there could be a major shift in where Australians choose to do their banking. Online home loan lenders currently hold a paltry 6 per cent of the population, but the tide could be turning, with half of Australians saying they would consider making the move.
"It's understandable that Australians are exhibiting a level of trepidation regarding applying for a home loan online, given it may well be the largest sum of money they borrow in their life.
"That said, an online lender can easily save you tens of thousands of dollars over the course of your loan as well as offering the same level of security as any major bank."
According to Mozo, a comparison of the most competitive online lender rate against the average big four home loan rate on the market could see borrowers saving a whopping $75,000 on a $300k owner-occupier principal and interest loan over a 30-year period by opting for the online lender. 
For Ms Lamont, "the writing is on the wall for many borrowers and now is the time to find the most competitive rate on the market and reap the rewards".
Forward this article to a friend. Follow us on Linkedin. Join us on Facebook. Find us on Twitter for the latest updates
About the author