Try another search or check out these top posts
Save
What will the ATO be targeting in the new financial year with superannuation?
Save
What will the ATO be targeting in the new financial year with superannuation?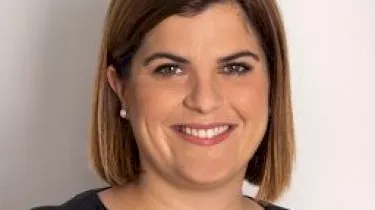 What will the ATO be targeting in the new financial year with superannuation?
The ATO attempts a collaborative approach when dealing with trustees who have breached the laws that govern SMSFs. But rules are rules, and there are a serious raft of penalties that can be handed down where and when the regulator sees fit. These penalties now include ones that can be imposed directly on the trustees individually as well as the SMSF, making it even more important on the eve of a new financial year to be aware of the compliance areas that the ATO plans to target.
The Tax Office publicly lists its 'hot-ticket' compliance items annually; however this doesn't mean that other reported breaches are ignored. Here are some of the more common breaches that while often not deliberated, will attract the attention of the ATO and can bring about serious punitive consequences for both the trustee and SMSF.
Illegal early release of funds
Illegal early release of funds might sound quite sinister, but it is a common occurrence and often an inadvertent one.
How? A mistaken belief that you can provide monies to the super fund and then reimburse yourself when the fund has adequate cash flow to do so.
This an error often made when a fund is first established. Financial obligations need to be met (for the settlement of a property for example) and rollover monies are yet to be received. The trustee contributes money to meet these obligations and then reimburses themselves when the super fund has the cash.
As soon as that money was contributed to the fund it becomes just that – a contribution to the super fund. Without meeting a condition of release that money cannot be taken back out. It constitutes an early release of funds, a breach that is reportable and will most likely result in an ATO audit.
Similarly super funds that have entered into a borrowing arrangement to purchase an asset; again, most likely property. Cash flow issues can arise if rental income and contributions fail to cover the loan repayments and other expenses the fund incurs. The trustees deposit funds to cover the shortfall and then subsequently withdraw the amount provided when the fund has adequate liquidity. Again, any amount either deposited into the fund, or a financial obligation of the fund that is paid personally then reimbursed is an early release.
Returning the reimbursed monies to the super fund is the best way to rectify such a breach and minimise any penalties imposed by the tax office. However, this is often not possible if big sums of money are involved. This highlights the importance of engaging specialist technical advice the moment you decide to establish your fund and communicate with these professionals every step of the way before you engage in any activity relating to your super fund. We strongly advocate this with all our clients as often there is little that can be done after the fact. The ATO has already started putting the new trustee administrative penalties into use in such situations – leaving trustees out of pocket as the penalties cannot be paid from superannuation monies.
Minimum pension payments
In order for a super fund in pension phase to maintain its tax-exempt status, a minimum pension based on age and member balance must be taken annually. There are limited remedies to avoid the loss of the tax exempt status should this requirement not be met, so it is important that trustees are aware of their pension payment obligations and how to ensure this is done successfully.
If there is only a small underpayment (1/12 of the minimum pension payment in the relevant income year) and the commissioner is satisfied with the reasons why the trustee was unable to make the minimum payment, and the trustee arranges payment of that shortfall 'as soon as practicable' then it may be determined that the minimum payment requirements have been met and the fund retains its tax-exempt status.
This provides little relief for the majority of pension members who commonly draw a pension payment from their fund annually and fail to take the minimum. In this scenario they have often failed to make a payment at all as they miss the 30 June deadline all together so the relief offered for a 'small underpayment' is not available. Alternatively, they may take an amount(s) earlier in the year – based on information that is not update to date in relation to their member balance. If that error is greater than the 'small underpayment' of the correct amount then again the limited relief is also unavailable and the fund is liable for tax in that financial year.
It is therefore important to engage an administrator who keeps timely and accurate records about your super fund to ensure not only the right amount is drawn down but also that it is taken by the end of a financial year.
This issue also highlights the importance of the liquidity of a fund, particularly in pension phase. The ATO will not consider having inadequate liquidity in a fund as a sufficient reason to being excused from paying a minimum pension payment and retaining the tax-exempt status. Super funds in pension phase that hold illiquid and lumpy assets such as property should therefore be particularly careful.
Significant frustration is felt by members who fall short of taking the minimum. Not only must they pay tax on the income of the fund, but to return the fund to pension phase the next year, they must recommence the pension which can involve additional administrative costs.
Timely lodgement of SMSF annual returns and payment of tax liabilities
These are simple and straight forward requirements but many still fail to adhere to them. Different lodgement deadlines are applied as follows. Generally first year funds need to lodge a tax return by the end of February following the end of the financial year. Existing super funds have until mid-May after a financial year ends while funds with a prior late lodgement will likely be required to lodge by the November following the end of a financial year.
The ATO are hot on the tails of trustees who fail to meet their fund's lodgement due date and will be quick to impose penalties and general interest charges where applicable. The super fund may even have its ABN cancelled in serious cases, which can cause a myriad of issues for the fund and its members. Yes, penalties and interest charges can often be remitted but a history of late lodgements may mean that such requests are denied.
Ensure you engage a tax agent who can assist you with these obligations and confirm that your fund's annual return has indeed been lodged following engagement and payment for their services.
Similarly the payment of tax liabilities, including tax instalments reported on activity statements should be paid in a timely manner. Letters, phone calls and the involvement of debt collectors are not uncommon even for small amounts that remain unpaid following their due date.
Kimberlee Brown, SMSF director, H&R Block
Forward this article to a friend. Follow us on Linkedin. Join us on Facebook. Find us on Twitter for the latest updates