Try another search or check out these top posts
Save
Westpac will now automatically block scam purchases
The bank said it would block suspect transactions from overseas online retailers that are considered high-risk of being a scam.
Westpac will now automatically block scam purchases
The bank said it would block suspect transactions from overseas online retailers that are considered high-risk of being a scam.
Westpac has announced it has begun automatically blocking online transactions from detected overseas retailers that are highly likely to be scammers.
A trial conducted by the bank last year involving diet pill retailers blocked more than 11,000 potential scams for 4,000 of its customers and saved over $1.2 million.
After expanding the scam blocks to more online retailers in January, Westpac said that it had stopped 69,000 more customers from losing over $6 million, or an average of $87 each.
"Online shopping scams are on the rise and we're seeing more overseas retailers targeting Australians with false advertising for popular products like diet pills, supplements, dating subscriptions and business services," said Westpac chief executive consumer & business banking Chris de Bruin.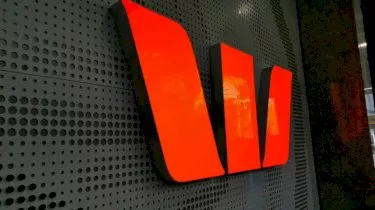 "With our research showing these scams are costing Australians hundreds of millions each year, we're ramping up our investment in technologies which will help detect scams and prevent customers getting swindled."
Westpac estimated that expanding the block would stop an additional 2,000 of its customers each day losing a collective $120 million each year.
When the bank detects a scam following an online credit or debit card payment, it will automatically block the transaction and notify the affected customer by SMS.
If the customer believes the transaction is legitimate and wishes to proceed, they are able to contact Westpac's scam assistance team.
However, the bank said that over 99 per cent of customers did not go ahead with transactions after receiving a scam alert.
"We want to help put a stop to online scams by blocking retailers who may be misrepresenting what they're selling or duping Aussies into handing over money for products they'll never receive," said Westpac head of fraud Ben Young.
"The technology adds another layer of security for our customers shopping online and intervenes when they are making a purchase with a suspect retailer."
Overseas online retailers are dynamically added and removed from Westpac's high-risk lists based on analysis of transaction patterns and merchant behaviours as well as previous reports from its customers.
Westpac encouraged its customers to remain vigilant when shopping online and to contact the bank as soon as possible if they believe they have fallen victim to a scam.
"While scams are getting more sophisticated, so are the banks at detecting them, and we want scammers to know we are watching and taking action to protect our customers," added Mr Young.
Forward this article to a friend. Follow us on Linkedin. Join us on Facebook. Find us on X for the latest updates