Try another search or check out these top posts
Save
Westpac warns of pandemic peak in scam activity
One of Australia's biggest banks has issued a stern warning following a rise in malicious scammer activity.
Westpac warns of pandemic peak in scam activity
One of Australia's biggest banks has issued a stern warning following a rise in malicious scammer activity.
The pandemic hasn't just driven consumers indoors, it's pushed them into the path of scammers.
According to research released by Westpac earlier this week, more than 1.2 million Australians have been scammed over the past 12 months.
"As we continue to face into lockdowns, it's an important time to be extra careful and become educated against those looking to take advantage," said Westpac head of fraud Ben Young.
Mr Young revealed that Westpac intervenes on more than 6,000 transactions — preventing more than $2 million being lost to scammers — across its banking channels each month.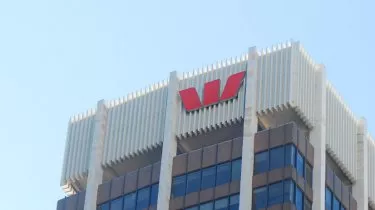 Within that figure, Westpac said that younger generations were more likely to have been targeted by scammers and other malicious actors.

"The scams we're seeing are becoming incredibly sophisticated, and while you might think older age groups are most susceptible, our data actually shows scams are impacting people of all ages," Mr Young said.
Westpac said that 10 per cent of those under the age of 30 had been impacted by a scam in the past year.

By comparison, older generations fared better, at just 6 per cent.

In line with broader trends reported by other financial institutions and regulators, Westpac's data suggested that scammers are increasingly looking to leverage digital channels to find victims.
Email was the most popular tool in the arsenal of scammers, recording almost twice the popularity of things like social media, websites and smartphone apps.

Westpac also noted a rise in investment scams in 2021, which were said to have risen by 180 per cent over the past year, and remote access scams, which increased by 370 per cent over the same period.

According to Mr Young, Westpac has noticed a big uplift in scams where phony celebrity endorsements or lucrative cryptocurrency offers are being used to lure in those looking for additional income or quick cash returns.
Mr Young emphasised the importance of Australians remaining alert as they continue to spend more time at home due to COVID-19 restrictions.

"With more people working from home and shopping online during restrictions, coupled with the fact it's also tax season, we're seeing a rise in scams impersonating businesses or that threaten you into sharing personal information," he commented.
While 67 per cent of those scammed in the past year suffered a loss of $500 or less, the average amount scammed among Australians was significantly higher at $3,000, according to Westpac.

"The financial and emotional impact of being scammed cannot be understated," Mr Young said.
Forward this article to a friend. Follow us on Linkedin. Join us on Facebook. Find us on X for the latest updates
About the author