Save
Scammers are as excited about the return of travel as you are
Aussies are excited to get out and see the world again, and scammers are looking to take advantage.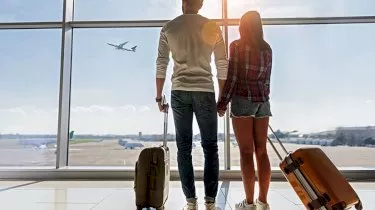 Scammers are as excited about the return of travel as you are
Aussies are excited to get out and see the world again, and scammers are looking to take advantage.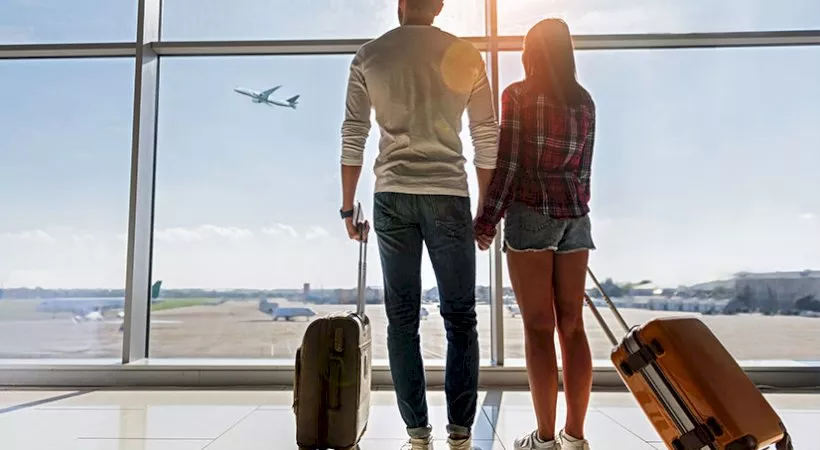 As excitement around the reopening of international borders continues to grow, Australian consumers are ripe targets for travel scammers.

Speaking to nestegg, Wise head of compliance for APAC Genevieve Noakes said that scammers tended to follow in the footsteps of consumers.

"At the moment, travel and holiday scams are particularly prevalent as Australia begins to open up and we enter the end of year festivities," she said.
According to her, scammers are "acutely aware" of consumers' actions and sometimes even go so far as to look into purchasing patterns and take advantage of them.

"The excitement that comes with the easing of restrictions, both locally and globally, makes it easy for travellers to let their guard down when it comes to scams," Ms Noakes said.
These words of warning come as new research by the University of Sydney Business School sheds light on just how many Australians are looking to take advantage of the easing of border restrictions.

The University of Sydney found that around 28 per cent of Australians were planning international trips to visit family and friends, with 30 per cent looking to travel as a treat for themselves. Domestically, that figure rose to around 54 per cent.
For those who fall into these categories, Ms Noakes warned of three specific travel scams.

The first of these is currency conversion scams.

If you're looking to steer clear of this type of scam, Ms Noakes recommended using a multi-currency debit card instead of a cash converter.
"Illegitimate currency converters will try to scam travellers using crafty methods, such as fake currency notes, rigged calculators, fast counting and folded notes, ripping customers off, ensuring they aren't getting the true amount from the conversion," she explained.

Another common scam involves card payments.

Sometimes conducted in parallel with the staff of a less-than-reputable hotel, this scheme sees scammers call a hotel room and pretend to be from the front desk. The victim is told of a declined payment or other technical errors and asked to supply their credit or debit card details.

Ms Noakes recommends reducing your risk of falling for this scam by making all payments in person or through secured payment gateways.

"While travel scams are frequent abroad, travellers should be keeping an eye out for prevalent shady dealings when planning their trip from home, such as rental scams," she said.
Rental scams involve the owner of a rental property listed on a bookings website reaching out directly to potential customers and offering them a discount if they agree to transfer payment directly rather than booking online.

However, once the money changes hands, the property disappears, leaving consumers without any way to get their money back or a place to stay abroad.

Ms Noakes said that savvy travellers should make sure they book and pay through vacation rental sites that offer comprehensive consumer protections, cancellation policies and insurance guarantees.

"Always keep your wits about you, do further investigation and research into time-pressured offers and deals that look too good to be true in both the planning and travelling stages of your trip."
Forward this article to a friend. Follow us on Linkedin. Join us on Facebook. Find us on Twitter for the latest updates
About the author