Try another search or check out these top posts
Save
Investment scams reign supreme in 2020
Almost 100,000 scam events have impacted Australians in 2020 alone.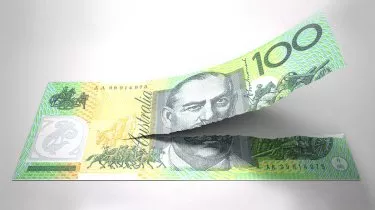 Investment scams reign supreme in 2020
Data analysed by Atlas VPN has uncovered 99,321 scam events since the beginning of the year up until 31 July, costing Australians $89.6 million in losses.
While it is a "slight" drop in actual scam events compared with data from January 2019 to July 2019, there hasn't been a corresponding drop in damages, with losses more than $10 million higher than last year – a 13 per cent increase.
Atlas VPN said the age group most impacted by fraud complaints was individuals aged 65 and older, with the group reporting 14,000 cases of fraud costing close to $30 million, nearly a quarter (23.4 per cent) of all losses in 2020.
It's a younger cohort that's the second most likely to be scam-affected, with 25 to 34-year-olds also recording upwards of 14,000 scam events but losing less money in each instance, with just $13.4 million in losses reported.
Homing in on the categories by which Australians are being defrauded, Atlas VPN observed investment fraud as remaining "the most lucrative".
"Criminals have come up with a wide range of fake money-making opportunities that they propose to potential victims to get hold of their funds," it reported.
Just 3,795 investment-type scams were reported to authorities, which was acknowledged as a relatively small number compared with other types of fraud.
"Nevertheless, 36.5 per cent of investment scams resulted in financial losses costing Australians more than $34 million," Atlas VPN revealed.
The second most lucrative business for fraudsters is dating and romance scams.
Atlas VPN said would-be scammers "create fake profiles on dating websites or social media channels to target people looking for romantic partners and lure out money".
With less reports than investment scams, romance scams have been reported to authorities on 2,373 occasions so far in 2020.
While only 34 per cent of these attempted scams actually resulted in monetary loss, damages still amounted to $23.7 million – a whopping $10 million increase on similar statistics from 2019.
Far less financially damaging was phishing scams, despite being reported on 19,768 occasions – almost one in five scam attempts in 2020.
It's more than 6,000 instances more than data from 2019 shows, but only 1.9 per cent of the cases actually resulted in cash losses, with just $784,382 in damages.
Forward this article to a friend. Follow us on Linkedin. Join us on Facebook. Find us on Twitter for the latest updates
About the author