Try another search or check out these top posts
Save
Be wary when applying for a TFN or ABN, ATO warns
The tax office said that scams involving TFN and ABN applications are on the rise in the lead up to tax time.
Be wary when applying for a TFN or ABN, ATO warns
The tax office said that scams involving TFN and ABN applications are on the rise in the lead up to tax time.
Taxpayers have been warned to be on the lookout for fake websites that purport to provide tax file numbers (TFN) and Australian business numbers (ABN).
The ATO said that it had seen an increase in scams involving fake services that offer to obtain a TFN or an ABN for a fee but do not actually provide the promised service.
Instead, these scams, which are often advertised on social media, steal both money and personal information from affected individuals.
"We are concerned about a recent increase in the number of victims reporting scams around TFN and ABN applications," said ATO assistant commissioner Tim Loh.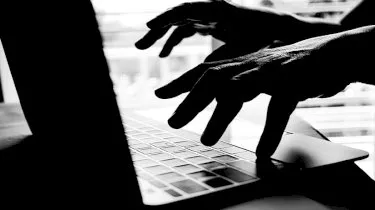 "We are also still seeing scammers impersonating the ATO, making threats, demanding the payment of fake tax debts or claiming a TFN has been 'suspended' due to fraud."
More than 50,000 people reported ATO impersonation scams during 2021 alone with victims losing over $800,000 in total.
The ATO noted that it was "free, quick and easy" for individuals to apply for a TFN via its own website and to apply for an ABN through the Australian Business Register.
Additionally, the tax office said that those who apply for a TFN or ABN through a tax agent should ensure that the tax agent is registered with the Tax Practitioners Board.
"Scammers are constantly developing new ways to target the community, and we expect to see more of these malicious attempts to steal identity details in the lead up to tax time," said Mr Loh.
"We are encouraging everyone to be on alert and take the time to remind family and friends to be on the lookout and stay safe online, so you don't fall victim to a scam this tax time."
To avoid scammers, the ATO urged taxpayers to know their tax affairs and check whether they have a legitimate debt by logging into myGov or calling their tax agent.
Individuals should ensure that the website or phone number is accurate and legitimate and not engage with any call, text or email that they are uncertain about.
This includes only giving out personal and financial information to trusted people and remaining careful when clicking on links, downloading files or opening attachments.
The ATO said that taxpayers should also understand the legitimate ways to make payments, as scammers can lure victims into paying fake debts via unusual methods such as gift cards or bank accounts that are not linked to the tax office.
Anyone who believes they or someone they know may have fallen victim to a scam should contact the ATO as soon as possible via 1800 008 540 or the ATO's website.
The ABS previously reported that more than 723,000 people, or 3.6 per cent of the population, experienced some type of scam during the 2020-21 financial year.
Forward this article to a friend. Follow us on Linkedin. Join us on Facebook. Find us on X for the latest updates