Try another search or check out these top posts
Retirement
The first person to live to 1,000 could already be alive
It's quite a statement, but according to an ageing expert, not only is ageing avoidable, but the first person to live to 1,000 has already been born.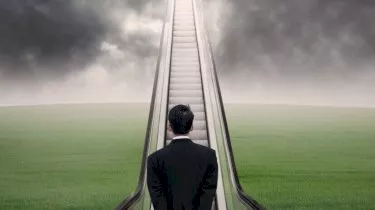 The first person to live to 1,000 could already be alive
It's quite a statement, but according to an ageing expert, not only is ageing avoidable, but the first person to live to 1,000 has already been born.
According to biomedical gerontologist (an expert in the study of ageing), Dr Aubrey de Grey, ageing is the "world's most important problem" for two reasons.
Firstly, because it "unequivocally causes more suffering than anything else" and secondly, because "contrary to the impression that most of humanity has forced themselves into, it is a problem which is amenable to technological intervention, specifically medical intervention", he explained.
Speaking with the director of future forum, Virtual Futures, Luke Robert Mason, the gerontologist said people give in to the inevitability of ageing too easily and that therapies which can restore people to a healthier state are not impossible.
He said: "The compulsion… that most people have to put ageing out of their minds ultimately manifests itself as a need to maintain some kind of emotional distance from the question of whether we can do anything about ageing.
"The kind of trivialisation that comes from using words like 'immortality', that kind of separate this from the language that we would normally use about technological feasible things... that terminology sells papers and that's why it's used all the time but it absolutely does do huge damage because at the end of the day, we do need people to be emotionally invested in this [boosting life expectancies] in order to get the job done as fast as possible because we need people's support."
Dr de Grey is also the co-founder of the SENS Research Foundation, an organisation with a mandate to rid the world of age-related diseases.
Speaking on his research at an earlier TED Talk, Dr de Grey said the rate of therapies' improvements will eliminate the impact of age-related diseases as people age.
He explained: "Most people, when they hear that I predict that a lot of people alive today are going to live to 1,000 or more, they think that I'm saying that we're going to invent therapies in the next few decades that are so thoroughly eliminating ageing that those therapies will let us live to 1,000 or more.
"I'm not saying that at all. I'm saying that the rate of improvement of those therapies will be enough. They'll never be perfect, but we'll be able to fix the things that 200-year-olds die of, before we have any 200-year-olds. And the same for 300 and 400 and so on."
He told Mr Mason that the impact of this will mean that while therapies may be available to only the super-rich for a period, eventually the technologies will be enjoyed by the majority of the global population.
Further, he put: "It will become impossible to get elected unless you have a manifesto commitment to have a real war on ageing. Not only in getting the therapy developed as quickly as possible, but also putting in place the infrastructure."
However, not everyone within the scientific community sides with Dr de Grey. 
Joanna Masel, the author of a mathematical study into the inevitability of death and professor of ecology and evolutionary biology and at the University of Arizona explained to the World Economic Forum recently that "ageing is mathematically inevitable". 
She said it was: "Like, seriously inevitable. There's logically, theoretically, mathematically no way out."
Continuing she said that trying to prevent ageing is a zero-sum game; treat "sluggish" cells and the results are quickly regenerating cells and cancer.
"The basic reason is that things break. It doesn't matter how much you try and stop them from breaking, you can't.
"You might be able to slow down ageing but you can't stop it," she added. "We have a mathematical demonstration of why it's impossible to fix both problems. You can fix one problem but you're stuck with the other one."
Forward this article to a friend. Follow us on Linkedin. Join us on Facebook. Find us on Twitter for the latest updates