Try another search or check out these top posts
Australian retirees would be better off spending more in retirement and drawing down to minimums sooner after the recent changes to taper rates, new analysis has shown.
According to thinktank Rice Warner, retirees that spend more money have the dual benefit of being able to spend more today and then have it offset by the pension later in life.
Currently, the value of a retiree's pension is reduced by $78 for every $1,000 of assets above the relevant thresholds.
To illustrate its point, Rice Warner provided the example of a person earning $90,000 a year over 40 years, saying that "if the retiree draws down their capital over the 23 years to age 90, they not only gain the benefit of spending more of their savings but also become eligible for higher Age Pension payments sooner". 
Why don't retirees draw down much more than the minimum?
The thinktank expressed a belief that Aussies are scared of running out of money in retirement, leading to people living unnecessarily modestly in their golden years.
"There have been many reasons proposed for why retirees behave this way, among them a fear of running out of money and uncertainty about how long they will live," it was offered.
How to confidently draw down savings?
While the Age Pension is likely to provide enough certain lifetime income for low-balance members, and high-balance members won't necessarily need to draw on as much of their capital anyway, the high proportion of Australians in the middle (with balances between around $300,000 and $800,000) will benefit greatly from more certainty around their retirement income.
In February this year, legislation passed to amend the means test rules that will apply to longevity protection products from 1 July 2019.
Under these rules, only 60 per cent of the purchase amount of a lifetime income stream will be an assessable asset and only 60 per cent of the payment will be income for the purpose of means tests.
According to Rice Warner, this change should in time promote the development of longevity protection products such as deferred lifetime annuities. 
"This allows the retiree to more safely draw down the remainder of their savings up to that point, thereby enjoying a lifestyle that is better than would otherwise be the case during the early and more active years of retirement," it concluded. 
Forward this article to a friend. Follow us on Linkedin. Join us on Facebook. Find us on Twitter for the latest updates
About the author
Join the nestegg community
We Translate Complicated Financial Jargon Into Easy-To-Understand Information For Australians
Your email address will be shared with nestegg and subject to our Privacy Policy
LATEST POLL
Are you seeking alternatives to equity and property in the next 12 months?
Total votes
: 473
The voting for this poll has ended
Listen to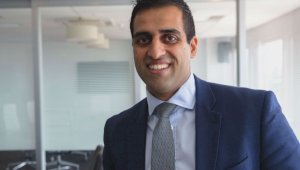 What the heck is with robots and tech - ETFs explained
More podcasts

Find super's sweet spot