Try another search or check out these top posts
Retirement
Should retirees rent or buy?
There are many benefits that come with home ownership, especially if you have a family. But decades later, when the kids have left the family home and your retirement comes knocking, living in a big house may not be ideal.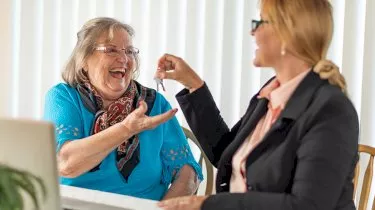 Should retirees rent or buy?
There are many benefits that come with home ownership, especially if you have a family. But decades later, when the kids have left the family home and your retirement comes knocking, living in a big house may not be ideal.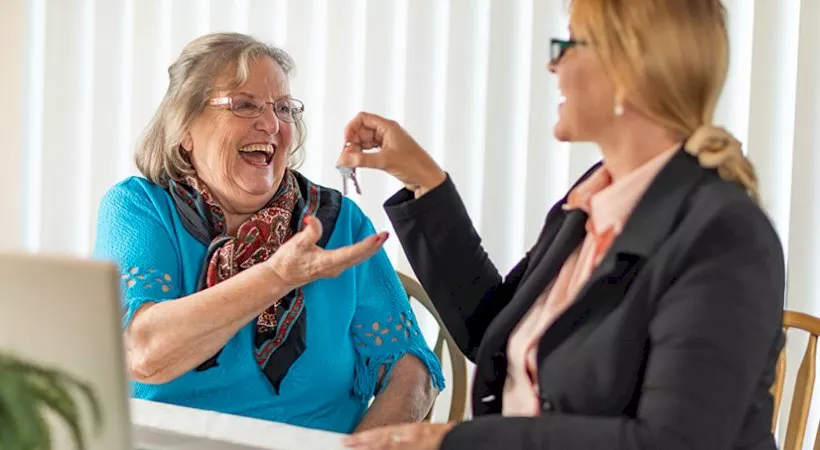 As a retiree, you may choose to downgrade and buy or rent a property in your retirement years. However, there are some factors you need to consider before deciding on the arrangement for your retirement property.
Things to consider before deciding on a purchase or rental
Real estate can be costly to hold, regardless of whether a person owns or rents the property. Before signing a contract to buy or rent a property, you should first determine which one is the better option based on the following conditions:
Age and lifespan: What is your current age and how long do you expect to live? The Australian Bureau of Statistics (ABS) reported in 2017 that Australian males have an average life expectancy of 80.4 years and females average at 84.6 years.

Health: What is your current health condition and your chances of living over the average life expectancy? Are you healthy enough to live alone or would you require assisted living?

Income and costs: Where would your income primarily come from in retirement? Is it just from superannuation, a combination of super and age pension or do you have other sources of income?

Retirement lifestyle: What is your target retirement lifestyle? Do you intend to stay in one area or travel for long periods?

Housing market conditions: What is the current condition of the real estate market and how do experts project its performance in the short and long-term? How would interest rates and rent prices be affected in the next 10 years?

Age pension: The amount of age pension income a retiree receives is based on their income and their assets, including the value of their property.
Buy v rent
You may choose to downgrade by selling the old family home, but you also need to make a tough decision between buying a smaller house or simply renting a property.
Consider the following factors before deciding to downgrade:
Cost
Access to equity
Age pension benefits
Sudden change in circumstances
Cost
Buy: Purchasing a new property means a higher upfront cost, which includes stamp duty and other taxes, as well as professional fees (if applicable). It may cost more if the property needs renovation or repairs.
However, the property is generally exempt from taxes if it serves as the retiree's principal place of residence.
Rent: Retirees who rent are responsible for regular payments, which is typically less expensive than monthly mortgage repayments. However, the landlord or landlady may still subject the rent to multiple increases, which could quickly catch up with the amount a home owner would pay for mortgage repayments.
Tenants may not have to worry about renovation or repairs in most cases, but it would still depend on their lease contract if they are fully absolved from other financial liabilities in relation to the property.
Access to equity 
Buy: One of the biggest benefits of buying a home is having access to its equity through a reverse mortgage—just in case your liquid assets run out earlier than expected.
Rent: Since you don't own the property, you would not be able to use it as security for a reverse mortgage in times of great financial need or if your pension runs out.
Age pension benefits 
Downgrading could mean extra finances for a retiree if you are left with a big sum of money from the difference of selling your old home and the purchase price of the new one—fees and taxes included.
Buy: Buying a new house and increasing your contributions could mean that your age pension benefits would decrease as both are included in the assets and income test. However, this wouldn't pose a problem if you aren't depending on either a part or full age pension.
Rent: The extra money could serve as extra contributions to your super fund and/or additional investment outside super. This can potentially grow enough to last a few more years of income, especially if you make smart investments.
Sudden change in circumstances
Buy: If you suddenly need to move to an assisted living or aged care facility, you may have to sell the property again. This means another round of professional fees and taxes, especially if you don't qualify for exemptions and the capital gains tax (CGT) discount.
However, you may rent out the property once you move to a facility to have an extra income stream from the rent you collect.
Rent: It's easier for retirees who rent to move to a facility without worrying about arrangements for their home. You can simply pack up and move on to the facility!
Likewise, you don't have to worry about the property's upkeep if you suddenly decide to travel around or move to another state or territory.
Should you rent or buy?
Whether we like it or not, Australian regulations are more supportive towards property owners than tenants. However, long-term renting is a viable option depending on your circumstances.
There's no definitive answer to the question of ownership or tenancy because you should take your personal circumstances and retirement objectives into consideration – it's not a one-size-fits-all approach.
Some retirees may be better off with home ownership while others may be able to save more money by simply renting long-term. The best way to determine which option best suits your situation is to evaluate your personal and financial circumstances with a licensed professional who can give an appropriate and personalised advice.
Explore Nest Egg for more information on various retirement options.
Forward this article to a friend. Follow us on Linkedin. Join us on Facebook. Find us on Twitter for the latest updates
About the author