Try another search or check out these top posts
As Aussies' life-expectancies surge, many retirees have a lower standard of living than they would if they were confident they wouldn't outlive their savings.
That's why the need for longevity protection "cannot be ignored", the Actuaries Institute Australia has said.
The body argued that older Australians are scrimping on spending during retirement as they fear they will outlive their savings. Further, they warned that unless the government makes a decision on the way MyRetirement income products under the Age Pension are means tested, product development and innovation "will stall".
Treasury last year called for submissions from industry on MyRetirement, a framework designed to "support the development of more efficient retirement income products and to facilitate trustees offering these products to members".
The framework aims to boost retirees' standards of living by addressing longevity risk; the concern that a retiree will outlive their savings.
The Actuaries Institute said it supports Treasury's efforts to amend the retirement framework to provide retirees with access to income throughout retirement.
However, the institute emphasised that the government needs to reveal how MyRetirement products "will be treated under the Age Pension means tests" prior to marketplace and product development.
Head of the Actuaries Institute's retirement strategy group, Andrew Boal said: "If it [development of MyRetirement] fails at this stage, if we can't get the broad framework right, then we have little chance of helping retirees to deal with longevity risk in retirement in order to improve the efficiency of the superannuation system.
"There is an opportunity to make the retirement system more efficient, to establish the framework in which we can then debate all other post-retirement issues. But the industry must first know how MyRetirement products will be dealt with under the Age Pension means tests."
Mr Boal also argued that a lack of clarity around Age Pension means testing and MyRetirement products act a barrier to innovation in that space. He called it the "missing piece in the jigsaw puzzle" of efficiency promotion in the superannuation sector.
"Without some sort of beneficial ruling, it may not be commercially viable for providers to develop the sort of innovative longevity protection products needed to help Australians lead a better life in retirement," he explained.
The Actuaries Institute called for a post-retirement framework that has the flexibility to be able to accommodate both members of industry and retail superannuation funds, while allowing for the development of products that service members with low balances or lower life expectancies.
Mr Boal acknowledged that the potential cost to the federal budget could be one issue for the government around its means test treatment of MyRetirement products, but added that Australia's current compulsory superannuation system, together with its means testing framework for the Age Pension, had limited the cost of the pension to about 3 per cent of GDP.
That's compared to pension spending in the UK (6 per cent), France (14 per cent) and Italy (15 per cent).
Further, the relatively low pension spending is occurring despite an ageing population, Mr Boal said. "By 2050, the number of older people (65-84) in Australia is expected to double and the number of very old people (85-plus) will quadruple. The proportion of our population over the age of 65 is expected increase to almost 25 per cent by 2050.
"We urgently need to address this now so that, as the market matures, we have the best possible framework in place," Mr Boal concluded.
Forward this article to a friend. Follow us on Linkedin. Join us on Facebook. Find us on Twitter for the latest updates
Join the nestegg community
We Translate Complicated Financial Jargon Into Easy-To-Understand Information For Australians
Your email address will be shared with nestegg and subject to our Privacy Policy
Join The Nest Egg community
We Translate Complicated Financial Jargon Into Easy-To-Understand Information For Australians
Your email address will be shared with nestegg and subject to our Privacy Policy
LATEST POLL
Are you seeking alternatives to equity and property in the next 12 months?
Total votes
: 473
The voting for this poll has ended
Listen to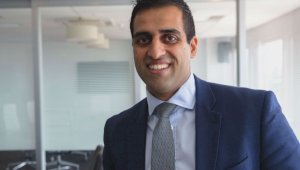 What the heck is with robots and tech - ETFs explained
More podcasts

Find super's sweet spot