Try another search or check out these top posts
Retirement
The population-aging secret the RBA governor wants you to know about
Retirement
The population-aging secret the RBA governor wants you to know about
Other advanced economies hate him!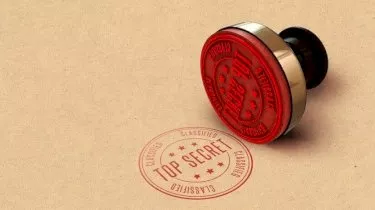 The population-aging secret the RBA governor wants you to know about
While other developed countries hurdle towards demographic challenges, the combination of migration, flexible work practices and financial necessities are slowing population ageing in Australia.
Speaking in Sydney on Wednesday, the governor of the Reserve Bank of Australia, Philip Lowe, said Australia has a sunnier demographic profile than many other developed countries, reflecting targeted policy decisions and social trends.
These include an immigration program favouring younger workers, the advent of flexible working practices and the sheer number of older Australians in the workforce due to housing debt.
Forecasts made in 2002 predicted the median Australian age would hit 45 by 2040, however, after a decade of boosted immigration, the median age is 37 in 2018, with a projected median in 2040 of 40 years.
While the median age positions Australia as one of the youngest advanced countries with a slower ageing trajectory, high levels of migration also come with increased pressure on infrastructure.
This is an area for improvement, Mr Lowe noted.
"As a country, we were slow to increase investment in infrastructure to meet the needs of our more rapidly growing population. Investment in this area has now picked up, particularly in transport, which, in time, will help alleviate some of the pressures," he said.
However, this won't be enough alone, as the proportion of the population older than 65 is set to increase to 20 per cent by 2040, up from 15 per cent currently.
"All else equal, as the population ages, the proportion of people who are working could be expected to decline. But all else is not equal," Mr Lowe said.
"In Australia, we are seeing shifts in behaviour that have, to date, more than offset the effects of ageing on labour supply."
These include:
1.       Increased female participation;
2.       Improved health outcomes in older Australians;
3.       Greater acceptance of flexible work practices;
4.       A shift towards service-based and less physically-demanding service jobs;
5.       Age pension and superannuation eligibility; and
6.       Financial considerations in a GFC world.
In a strange twist, the financial devastation caused by the global financial crisis could help offset the ageing of the population as older Australians are required to work longer to make up the shortfall and build wealth for a longer life.
"Another financial consideration influencing retirement decisions is the tendency for people to carry debt later in life," Mr Lowe said.
"The causation here, though, runs both ways. An expectation that one will work for longer makes it possible to carry debt for longer."
Further adjustment needed
As many Nest Egg readers have noted, migration and retirement policy will only partially offset the tidal wave of Baby Boomers entering retirement.
"The overall picture is one of constructive adjustment to our changing demographics. This is another illustration of the flexibility of the Australian economy," he said.
"As our population continues to age, further adjustment is likely to be needed. But as I spoke about earlier, Australia is better placed to deal with population ageing than most other advanced economies."
Forward this article to a friend. Follow us on Linkedin. Join us on Facebook. Find us on Twitter for the latest updates