Try another search or check out these top posts
Retirement
New govt called on to improve retirement and super systems
The organisation has called for action from the new government.
New govt called on to improve retirement and super systems
Super Consumers Australia has called on the new Albanese government to make improvements to the superannuation and retirement systems for people on low and middle incomes.
The independent superannuation consumer advocacy organisation's director, Xavier O'Halloran, welcomed the incoming government but cautioned that the super system cannot rest "on its past success" and must evolve.
Mr O'Halloran noted the success of the Your Future, Your Super reforms introduced last year and the ensuing performance test, however argued that large parts of the market have not yet been tested.
"It is time to test more super investment options, so Australians can have faith that they are in a super fund which can pass a basic fitness test," Mr O'Halloran said.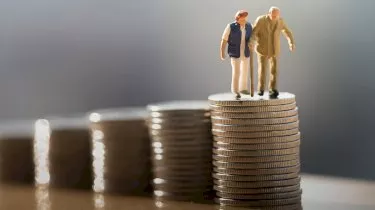 Due to the perceived complexity of planning for retirement, Mr O'Halloran said Australians need better access to advice, basic product design and guidance, noting the UK's implementation of a "one-stop shop" for retirement advice.
He said such a set-up in Australia would bring together the "scattered resources" people currently rely on in planning their retirement.
"As the Quality of Advice Review continues, the new parliament has an opportunity to reflect on what people need to help plan for retirement," Mr O'Halloran said.
"We need to be looking at solutions that make sure everyone can get a good outcome from the retirement system regardless of wealth or level of financial knowledge."
Super Consumers Australia's call comes after APRA chair Wayne Byres conceded that the super system "can be better" during a FINSIA event this month.
"Put simply, when it comes to superannuation, good enough isn't good enough," Mr Byres said. 
"We still have too many trustees that could do better – including, in some cases, by handing their responsibilities to someone else. So, our primary focus continues to be to drive out sub-standard products and practices, using a combination of the government's annual performance test, our own heatmaps, intensified supervision, and (when needed) what my colleague Margaret Cole referred to as 'a more muscular approach to enforcement.'"
Forward this article to a friend. Follow us on Linkedin. Join us on Facebook. Find us on X for the latest updates