Retirement
Downsizing is on the rise, but many are doing it wrong
Decluttering and downsizing go hand-in-hand.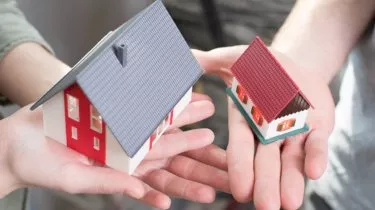 Downsizing is on the rise, but many are doing it wrong
Plenty of Australians are rethinking how much space they need to live, but those looking to downsize can sometimes make the process more difficult than it needs to be.

According to data released by Knight Frank earlier this year, those looking to downsize or rightsize their living situation are on the rise.
Knight Frank head of residential research Michelle Ciesielski said that rightsizers have remained  active in the Australian property market over the past year, despite the pandemic and particularly within the high-end of Australia's residential property market.

"Although the pandemic encouraged standalone prime house price performance to overtake the apartment market, it also accelerated the concept of the co-primary home," she said.

According to Ms Ciesielski, many rightsizers are looking for a bolthole in the city ahead of business activity returning to pre-pandemic conditions.

"Over the coming years, we will see increasing numbers of rightsizers who are seeking a low-maintenance home as their main residence, given the transient global lifestyle that will return for many of the ultra-wealthy population," she explained.
However, there are a number of pitfalls that those looking to downsize or rightsize should remain wary of if they want the process as painless as it can be.
Storage experts Dave and Briar Strutton said that downsizing could be confronting for many Australians and even traumatic for some.

"By planning and allocating time to assess possessions, people can have a positive experience by surrounding themselves with items that honour the past and support their future," Mrs Strutton said.

According to her, an unwillingness to let go of possessions you don't need or care about is likely to weigh down those looking to downsize.

To avoid this burden, Mrs Strutton recommended taking a more forward-facing approach.

"The new space should reflect your personality and current interests," she advised.

Of course, that's not to say that those looking to downsize or right size should throw out every memento of the past.

Mr Strutton recommended only holding onto the possessions that bring you joy and great memories, emphasising the importance of making and taking the time to go through the process in a thoughtful way.
"If you have a house full of stuff, start the declutter process now; it can be cathartic and help you identify how you want to live the next stage of your life." 
Forward this article to a friend. Follow us on Linkedin. Join us on Facebook. Find us on Twitter for the latest updates
About the author