Try another search or check out these top posts
There's no cure for dementia, but that doesn't mean nothing can be done, Dementia Australia has said while releasing new figures showing 250 people develop the condition daily.
With an estimated 425,000 people living with the disease in Australia, and an estimated 250 people developing dementia every day, Dementia Australia chief executive Maree McCabe has emphasised the importance of support and information.
She explained on Wednesday: "There is a perception in the community that nothing can be done following a diagnosis of dementia.

"However, with an estimated 425,000 Australians living with dementia this year alone, which is expected to soar to 536,000 people by 2025 and more than 1.1 million people by 2056, it is vital people understand the right support can make the world of difference to everyone impacted by dementia.

"These figures are cause for concern and we do know we need to make sure we continue to invest in more research to try to find ways to better treat the condition, or find a cure. But in the meantime, we must also make sure the huge number of Australians impacted by dementia are accessing good quality, appropriate support and services."
Dementia is a collection of symptoms that impact brain function and that often accompany old age. Dementia may be in the form of Alzheimer's disease or Parkinson's disease, among others.
The disease is the second-leading cause of death for Australians, and the leading cause of death for Australian women.
With this in mind, Ms McCabe argued that good support and services can help people process the onset of dementia and the uncertainty that comes with it.
Ms McCabe said, "One significant issue Dementia Australia staff often hear following a diagnosis of dementia is how isolating it can be, which can be devastating and debilitating. 

"However, the right services can help people reconnect and re-establish relationships with partners, families and friends, which can be so important for their emotional well-being."
Additionally, social engagement and remaining physically and mentally active are critical in building health and lifestyle outcomes following a diagnosis, she added.
Pointing to the story of Marina Germolus, who was diagnosed with the condition in 2016 and who accessed Dementia Australia support services to help her deal with the diagnosis, Ms McCabe said support in the early stages is also essential.
Ms Germolus said she received social activity, respect, understanding and the feeling that she was not alone.
Support services allow people to gain understanding of the condition and prepare them for the changes.
"They can also help people re-engage with life," Ms McCabe said.

"Dementia Australia – the new voice of Alzheimer's Australia – has delivered services to more than 1.5 million people living with dementia, their families and carers from across the country over the past 10 years alone – and to many, many more since the organisation started more than 35 years ago.

"Having a trusted, independent source of information people can turn to means that no matter what stage people are at we can assist," she concluded.
Forward this article to a friend. Follow us on Linkedin. Join us on Facebook. Find us on Twitter for the latest updates
Join the nestegg community
We Translate Complicated Financial Jargon Into Easy-To-Understand Information For Australians
Your email address will be shared with nestegg and subject to our Privacy Policy
Join The Nest Egg community
We Translate Complicated Financial Jargon Into Easy-To-Understand Information For Australians
Your email address will be shared with nestegg and subject to our Privacy Policy
LATEST POLL
Are you seeking alternatives to equity and property in the next 12 months?
Total votes
: 473
The voting for this poll has ended
Listen to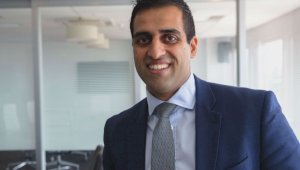 What the heck is with robots and tech - ETFs explained
More podcasts

Find super's sweet spot