Try another search or check out these top posts
Retirement
Decade funding delay sees 'dire' warning for aged care sector
A failure to build on the ideas outlined in the aged care royal commission is set to push an already breaking system into a 'dire situation' in just 10 years' time, new research has warned.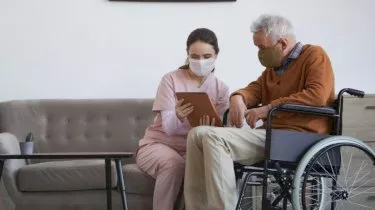 Decade funding delay sees 'dire' warning for aged care sector
A failure to build on the ideas outlined in the aged care royal commission is set to push an already breaking system into a 'dire situation' in just 10 years' time, new research has warned.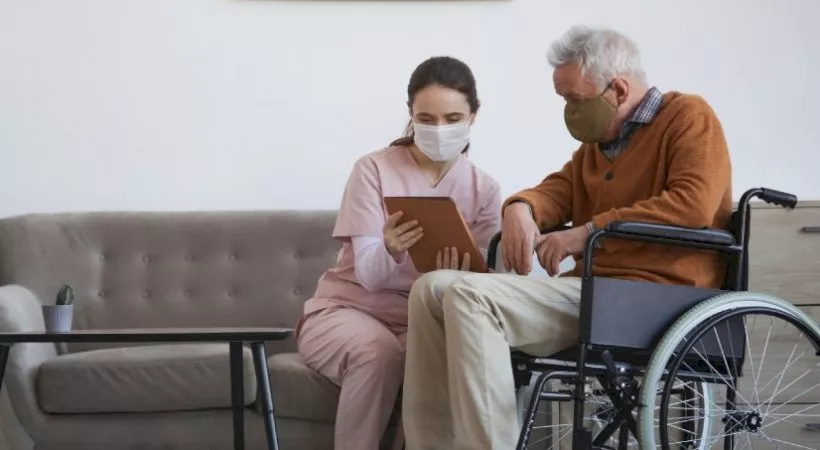 New findings from CEDA have revealed the dire repercussions facing Australia's aged care sector as a result of underfunding, despite the government pledging millions to plug the shocking irregularities revealed by the aged care royal commission.
According to CEDA, although Australia spends around the OECD average on aged care, it remains well behind countries known for high-quality care, including the Netherlands, much of Scandinavia and Japan.
Not only does it not measure up to its peers, but Australia's aged care system has been revealed as one plagued by shocking cases of abuse and neglect of aged care residents.
In order to plug the holes and put a stop to the neglect, in May, as part of the federal budget, Treasurer Josh Frydenberg injected $17.7 billion over the next five years to help spur a "once-in-a-generation reform" of the sector.
And while the funds foresee an increase in the time nurses and carers spend with patients, and the creation of over 33,000 new training places for personal carers, CEDA's experts believe this is nowhere near enough.
In fact, critics have been very vocal in pointing out the government's failures, noting its $17.7 billion falls short of fully funding the aged care royal commission's findings, which state the sector will need a cash injection of $9.8 billion per year.
And while the aged care sector remains underfunded in various areas, CEDA's new report has underpinned the importance of robust care, which depends on more qualified staff being attracted into the sector.
The research showed that the heavily female-dominated industry currently has 360,000 workers with 240,000 in direct care roles.
Under the current aged care award, the average hourly pay for an aged care worker is $23.27, with workers making on average between $42,000 and $61,000 per year. According to the royal commission's findings, these workers are being paid on par with cleaning staff.
Put another way, many are earning around half the average full-time adult weekly wage in Australia, which the ABS highlighted is $1,711.60 as per its latest wage figures.
As such CEDA believes "the immediate priority" must be addressing underlying working conditions – that is, low wages and inconsistent working hours.

"There will be little success in attracting or retaining workers without improvements on this front. But this alone will not solve the challenge. We must pursue all avenues to meet the rapidly growing demand in a sector already under pressure," the report said.
CEDA chief economist Jarrod Ball said Australia has failed to prepare for this challenge, despite multiple inquiries.
"We will need at least 17,000 more direct aged-care workers each year in the next decade just to meet basic standards of care," Mr Ball said.
As it currently stands "annual workforce growth would need to double from around 2 per cent to 4 per cent to meet the minimum standard".
This underfunding and understaffed sector is only expected to get worse, with CEDA noting the number of Australians aged over 65 is set to grow from 16 per cent to nearly 20 by 2031.
At the same time, the shortfall in staff is tipped to balloon to more than 400,000 workers by 2050.
"This requires a massive commitment from the federal government, the kind we haven't seen to date," Mr Ball said.
"We have not come anywhere near the growth in workers we need to meet demand. The federal government must commit to increasing funding for the sector to meet the workforce challenge."
Mr Ball warned that if the country cannot attract staff into the sector, then older Australians would be left on the lurch, an untenable caring burden on families and the communities while exerting unsustainable pressures on the health system.
"If we do not build the workforce, the system will be unable to provide the services Australians deserve and expect, and more people will be unable to access it, no matter the amount of reform or funding," he said.
In order to properly incentivise staff, Mr Ball urges reforms in:
• Better wages and working conditions;
• Getting more people into training, improving training outcomes and investing in ongoing development;
• Continued migration, with new paths to attract high-quality, motivated workers;
• Investment in new technology that reduces the burden on staff and improves care outcomes; and
• Knowledge sharing and promotion of the industry.
Forward this article to a friend. Follow us on Linkedin. Join us on Facebook. Find us on Twitter for the latest updates
About the author