Try another search or check out these top posts
The anonymity of transactions is one of cryptocurrency's biggest drawcards, but it's also one of the trickiest things to navigate when it comes to estate planning.
According to Australian Unity Trustees wills and estates accredited specialist Anna Hacker, it doesn't help that recording cryptoassets is made more difficult by the fact that the assets often change on a day-to-day basis, as traders buy and sell any of the 1,500-odd currencies on the market.
Speaking to Nest Egg today, Ms Hacker said: "It's something that estate planners are only now really starting to come to grips with ourselves… It's a hot topic but people are buying this and there's not necessarily a lot of evidence outside of their own records as to what they actually have and that's the biggest issue that I can see.
"They're going to have to have a record of what they own, where [it is] and the keys and the ways of accessing it."
A cryptocurrency wallet is a digital wallet used to store, send and receive cryptocurrencies. The wallets come with keys used to authorise transactions, and as such are critical in security.
The challenge for estate planners and clients is that the keys to cryptocurrency wallets can't be in a public document where they can be easily accessed, Ms Hacker said. But, they're also the only way to access the crypto funds.
While some lawyers (Ms Hacker does not include herself in this category) encourage clients to include bank details in estate plans to ensure that all assets are covered, there's no way that could happen with cryptocurrency wallets.
She explained: "You might say, I own some bitcoin or I own some ethereum but you couldn't say what the keys were because it's a public document that will be actually published."
Estate planners generally advise clients against providing PINs, passwords or asset codes into plans as it is a theft risk.
"It's kind of the same here [with cryptocurrency wallet keys] except it's that that's the only way to access it."
Continuing, she said that beyond navigating the path between providing key and wallet access to beneficiaries, and maintaining security is the fact that the actual assets often change quickly.
"Most people seem to [be] almost day traders, they'll get things and change it over so even if you have it, you have to constantly update it and make sure you have your own records which, hopefully a lot of people do have but it means that if you don't have a record of it it's gone."
She said that while cryptocurrency isn't going to change estate planning, it will change conversations around how clients secure their assets.
Forward this article to a friend. Follow us on Linkedin. Join us on Facebook. Find us on Twitter for the latest updates
Join the nestegg community
We Translate Complicated Financial Jargon Into Easy-To-Understand Information For Australians
Your email address will be shared with nestegg and subject to our Privacy Policy
Join The Nest Egg community
We Translate Complicated Financial Jargon Into Easy-To-Understand Information For Australians
Your email address will be shared with nestegg and subject to our Privacy Policy
LATEST POLL
Are you seeking alternatives to equity and property in the next 12 months?
Total votes
: 473
The voting for this poll has ended
Listen to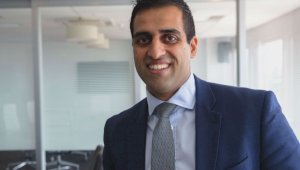 What the heck is with robots and tech - ETFs explained
More podcasts

Find super's sweet spot