Try another search or check out these top posts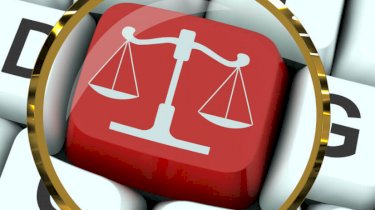 A court has found that an unsent text can count as a will, ending a bitter legal dispute but costing the estate "potentially over $100,000".
The Supreme Court of Queensland yesterday found that an unsent text can count as a will. However, the cost of settling the legal dispute would have been "tens of thousands [of dollars] minimum," and "potentially over $100,000", the national estate planning manager at Australian Unity Trustees, Anna Hacker told NestEgg. 
Justice Brown ruled that the cost of the court case would come out of the estate which included a house. 
In this case, the widow, who was the applicant, was arguing that the text did not count as a will. The text bequeathed the contents of the deceased's estate to his brother and nephew.
The text read:
"Dave Nic you and Jack keep all that I have house and superannuation, put my ashes in the back garden with Trish Julie will take her stuff only she's ok gone back to her ex AGAIN I'm beaten . A bit of cash behind TV and a bit in the bank Cash card pin 3636...

10/10/2016
My will"
Additionally, the text featured a paperclip symbol on the left hand side of "My will" with a smiley face symbol on the right.
Speaking on the verdict, Ms Hacker said: "Most of these [will dispute] cases can run quite smoothly if everyone's impartial. No one's ever impartial because they're always fighting over money, they're fighting over the principal."
Had the text not existed or been found, it was most likely that the widow would have received the estate, Ms Hacker said.
"I think the problem's going to be now that people are going to think now that that [an unsent text] can be a will and so they think even more, you don't need a document that's actually written and you don't need something that's printed and signed," Ms Hacker said, pointing out that a proper will would have mitigated a drawn out legal case and saved potential thousands of dollars.
"It [a will] should not be something that you quickly scribble on something. It covers your whole estate, it's talking about a lot of money potentially. In this case there was a house, he had a child, he wanted to provide for his brother and his nephew. It could have all been averted if he'd had an actual, properly drafted will."
Ms Hacker argued that estate planning advice is critical in, not only structuring a strong and coherent will, but also in receiving advice around who could potentially challenge it and the different ways to protect against those possibilities. 
Forward this article to a friend. Follow us on Linkedin. Join us on Facebook. Find us on Twitter for the latest updates
Join the nestegg community
We Translate Complicated Financial Jargon Into Easy-To-Understand Information For Australians
Your email address will be shared with nestegg and subject to our Privacy Policy
Join The Nest Egg community
We Translate Complicated Financial Jargon Into Easy-To-Understand Information For Australians
Your email address will be shared with nestegg and subject to our Privacy Policy