Try another search or check out these top posts
As of mid-2019, Victorians with terminal illnesses will be able to access assisted dying procedures. Those considering the process should also think about their superannuation, a financial planner has said.
WLM Financial estate planning strategist and financial planner, Sean McGowan told Nest Egg that the terminal illness benefit with superannuation is an area that will "come into play" with the new legislation.
Speaking just prior to the historic decision, Mr McGowan said: "If you get to this point where you want to use these new rules, if they get in place, you probably at that point are going to need a terminal illness condition of release in the superannuation.
"So, rather than waiting to die to get your superannuation paid out, you're probably better having it paid out under a terminal illness benefit because it's tax free."
By using the terminal illness condition of release for superannuation, individuals can get the money out to cover the cost of treatment, he continued.
He said families "really need to prepare for it [death]" and ensure that superannuation is directed to the estate, rather than directly to the beneficiary.
He explained that if people have non-dependent beneficiaries, like adult children, money paid via superannuation can incur taxes of up to 15 or even 30 per cent.
"If you're looking at testamentary trusts, [you need to] get them sorted out as part of the will [and] make sure your superannuation nomination reflects that and even think past that: who's the money going to go to and what's the best way to get it to them tax wise? You've got to consider the tax and the asset protection perspective."
From a financial planning point of view, Mr McGowan said the new laws would "potentially" help provide people with a time frame to get their finances in order.
However, he said there are potential grey areas around life insurance pay-outs.
"Most life insurance policies exclude suicide within the first 13 months, and this is where there's a bit of work to do in terms of the insurance side with the new legislations."
He noted that parties were lobbying to have the cause of death recorded as the cause of illness, rather than voluntary assisted dying and that this would help preserve life insurance payouts.
However, the law was passed with amendments which meant the coroner "will be informed of voluntary assisted dying deaths" and "death certificates for people who have chosen voluntary assisted dying will record the manner of death as voluntary assisted dying".
In order to access voluntary assisted dying, the individual must have lived in Victoria for at least 12 months, must be initiated by the individual and the patient's request must be enduring.
They also must have a life-expectancy of just six months and the doctor must be satisfied that the patient meets the requirements. If the patient has a mental illness, they will be referred to a psychiatrist for an assessment.
According to recent Roy Morgan research, 87 per cent of Australians support "letting patients die when they are hopelessly ill and experiencing unrelievable suffering with no chance of recovery". That's up from 18 per cent in 1996.
Commenting on the results, CEO at Roy Morgan Research, Michele Levine said: "Australians have overwhelmingly backed the right of doctors to administer lethal doses to patients in a result that supports the Victorian government's euthanasia legislation recently passed by both houses of the Victorian Parliament."
Continuing, she added that the Victorian government was unlikely to experience any "political fallout" as a result of the decision.  
"Although the question of euthanasia has always provoked a great deal of debate, the views of the Australian public has decisively moved in favour of the action over the last two decades."
Lifeline 24 hour crisis line: 131 114
Forward this article to a friend. Follow us on Linkedin. Join us on Facebook. Find us on Twitter for the latest updates
Join the nestegg community
We Translate Complicated Financial Jargon Into Easy-To-Understand Information For Australians
Your email address will be shared with nestegg and subject to our Privacy Policy
Join The Nest Egg community
We Translate Complicated Financial Jargon Into Easy-To-Understand Information For Australians
Your email address will be shared with nestegg and subject to our Privacy Policy
LATEST POLL
Are you seeking alternatives to equity and property in the next 12 months?
Total votes
: 473
The voting for this poll has ended
Listen to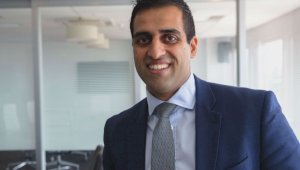 What the heck is with robots and tech - ETFs explained
More podcasts

Find super's sweet spot