Try another search or check out these top posts
Retirement
Aged care v retirement village: Which is better?
What is the difference between aged care and retirement villages?
Aged care facilities provide retirees with accommodation that has daily medical and personal care services. Retirement villages allow retirees to live independently, with some services offered to them as needed.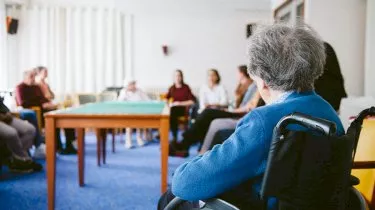 Aged care v retirement village: Which is better?
What is the difference between aged care and retirement villages?
Aged care facilities provide retirees with accommodation that has daily medical and personal care services. Retirement villages allow retirees to live independently, with some services offered to them as needed.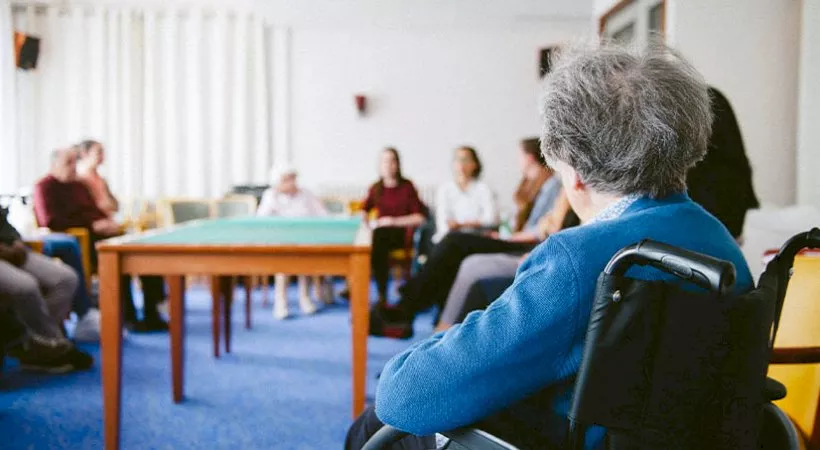 When you're looking for a safe and comfortable living situation after retirement, it is important to understand what aged care facilities and retirement villages can offer.
There are numerous differences between these two types of residences in terms of how much they cost, what services they offer, and what type of commitment is required to live there. Some of the advantages and disadvantages of each will depend on your needs, budget, and preferences.
Retirement can be different for everyone, and whether you decide to move into a facility or stay in your current home, you must determine your short-term or long-term needs and make changes to accommodate those needs.
Aged care facilities, also known as nursing homes, are facilities that provide around-the-clock medical and personal care for older people with disabilities. These services are typically paid for by the government and are meant to be temporary and provide relief to carers.
Retirement villages, on the other hand, are private properties that have been bought and maintained by a company. They provide accommodation and support services such as cleaning, meals, transport, and social activities. The cost of living in a retirement village varies depending on the location and amenities provided. In some cases, it is higher than the cost of living in your own home.
How do aged care facilities and retirement villages compare? Both terms are often used interchangeably. However, there are some distinct differences that may be worth keeping in mind if you or a loved one is considering these options for living in an assisted environment.
In this article, we will break down the main differences between aged care and retirement villages in terms of lifestyle, eligibility, regulation, cost, and services offered.
Lifestyle
As a retiree, what kind of lifestyle do you plan to have? 
There are those who plan to travel, maintain their active lifestyle, and do various hobbies and activities in all their free time. However, there are those who can't do the same and can't live on their own because of their health. 
The former would best fit in a retirement village as it gives retirees their freedom and independence, while the latter is meant for aged care as they have pre-existing medical conditions that would require specific care and attention.
Retirement villages are individual and private houses in a community, with facilities shared among residents for recreation and spaces for services such as doctors, therapists, and more to address their needs.
Aged care or residential aged care facilities provide accommodation to retirees who can no longer manage to live independently and will require help with daily living and their health care.
Eligibility
There are certain requirements that retirees must meet in order to enter a retirement village or an aged care facility. 
Both options have their advantages and disadvantages, but it's important to note that there is a waiting period for both types of housing before you can move in and there can be eligibility requirements.
Residents of aged care facilities must meet specific eligibility requirements regarding their health status, financial status, and ability to live independently. Retirement villages do not have any requirements outside of their age limits.
For retirement villages, all you need to do is to have a contract or private agreement with the village developer or provider. You can buy your own home or unit to live in, however, as the owner of a retirement village home or unit, you are likely to be bound by terms that restrict your ability to sell it in the future.
People aged over 55 years old can live in a retirement village if they meet certain requirements set by Australian law (for example: having a minimum level of income). Retirement homes may also have specific admission criteria such as requiring residents to be able to walk unaided without assistance from another person.
For aged care, retirees must go through an assessment process by the Aged Care Assessment Team (ACAT). This will determine whether they are qualified for certain aged care providers, such as those subsidised by the government.
There are different aged care homes available depending on the retiree's needs and age. Depending on the assessment results, you may be eligible for government-funded or non-government funded aged care homes.
Australian government-funded aged care facilities are regulated by the Aged Care Quality and Safety Commission (ACQSC), which offers subsidised services. Those that are not funded by the Australian government don't necessarily provide care services but are regulated by state and territory governments.
Costs
With so many different options for older adults who want to retire or need help with daily living, it can be confusing to figure out what the difference is between an aged care facility and a retirement village. 
While they are both designed to help seniors live relatively independent lives while getting the assistance they need, there are some key differences between them in terms of costs.
Costs for aged care facilities and retirement villages vary widely based on the location and type of housing you choose (detached home versus apartment). Both can be costly, but retirement villages come at a higher price tag. 
Retirement village residents often pay an entrance fee as well as a monthly maintenance fee. The fees vary depending on the facility, but they're usually expensive. 
With a retirement village, you usually pay one-off or regular rental payments as an entry contribution. This can vary from around $50,000 all the way up to over $1 million depending on where you live and what kind of property it is. Retirement villages may charge an up-front entry fee, which is like a bond. 
You may have additional ongoing costs for utilities such as electricity and gas that are not included in your fees. Retirement villages may also charge a deferred management fee. This is where they give money back to the operator instead of returning it to the resident or their estate.
On the other hand, aged care facilities are typically paid for by the government or funded through private insurance companies.
The ongoing costs of an aged care home are often the same as you would expect in a retirement village. With an aged care facility, you pay a refundable deposit also known as a "refundable accommodation payment" or RAP, which is generally equal to the cost of building your room. 
Retirees will also pay a daily fee, called the "basic daily fee", which goes towards providing the services you use. The government pays some of this for you.
Services
The main difference between aged care facilities and retirement villages is the level of care provided. In an aged care facility, the focus is on services, whereas a retirement village is more of a community.
Aged care facilities offer medical assistance and specialised services to those with physical and cognitive disabilities. With an aged care facility, you receive varying levels of personalised care based on your individual needs. 
There are four types of aged care: high-care, low-care, respite and dementia-specific. Each type offers different levels of support and assistance with activities including self-care, nutrition and mobility. 
However, this does not mean that you must remain at the same level of support for the rest of the time – if your needs change or you improve in certain areas, you can be reassessed so that you always receive the most appropriate level of support for where you're at.
They also offer services like meal preparation, medication management, transportation, and laundry, as well as provide skilled nursing care. Most of these services are included in the price you pay to live there.
On the other hand, retirement villages provide basic support with day-to-day needs such as cleaning and cooking, along with health services like rehabilitation. It offers a more independent living option without any worries about needing to move again if your needs change. 
It's important to note that many retirement villages have a range of accommodation options available to suit a variety of different needs. 
While some residents may need minimal assistance with everyday tasks like cooking or getting dressed each day, others may need more comprehensive care to help manage their health conditions properly and allow them to continue living independently in their home environment for as long as possible.
Some retirement villages offer their own restaurant-style dining room, but this service is usually optional and may cost extra. Retirement villages do not offer the same kinds of services as aged care facilities; instead, residents can purchase them from outside providers or even do them themselves. 
Conclusion
One of the most important things to consider when choosing between aged care and retirement villages is whether you want to continue living independently or if you'd feel more relaxed in an environment with regular health monitoring, home care support, and meals provided for you.
You can learn about the options available to you by speaking to your family members, friends, colleagues and neighbours about what they choose for themselves. The right choice depends on your needs, on whether you need a lot of help or just a little bit of assistance.
Finding the right aged care or retirement village for you is one of the most important decisions you'll ever make. So, as long as you do your research, you shouldn't have any problems finding the right option for you.
Forward this article to a friend. Follow us on Linkedin. Join us on Facebook. Find us on Twitter for the latest updates