Try another search or check out these top posts
Resources
Meet The Manager: The hunt for yield continues domestically despite the Australian economy 'coming off the boil'
Resources
Meet The Manager: The hunt for yield continues domestically despite the Australian economy 'coming off the boil'
Promoted by Mayfair Platinum.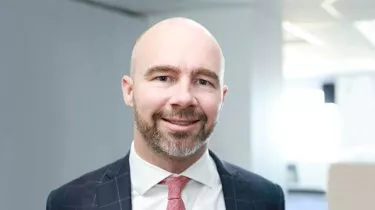 Meet The Manager: The hunt for yield continues domestically despite the Australian economy 'coming off the boil'
In this episode of Meet the Managers, nestegg's David Stratford and Mayfair 101 managing director James Mawhinney pick things up where they left off in episode two, to reflect on the recent economic climate and what it is still able to offer smart investors. Tune in to learn more about the benefits of diversification and the important place that overseas investments can have in the portfolios of Australians. 
James also divulges Mayfair Platinum's new product – M Core Fixed Income – developed in response to consumer demand, and shares the company's future plans for far north Queensland after the company's highly publicised acquisition of Dunk Island.
Forward this article to a friend. Follow us on Linkedin. Join us on Facebook. Find us on Twitter for the latest updates