Try another search or check out these top posts
Invest
The financial habits of the millennial mindset are coming into focus
How does each generation approach investing, saving and managing their money?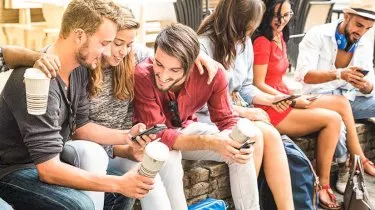 The financial habits of the millennial mindset are coming into focus
How does each generation approach investing, saving and managing their money?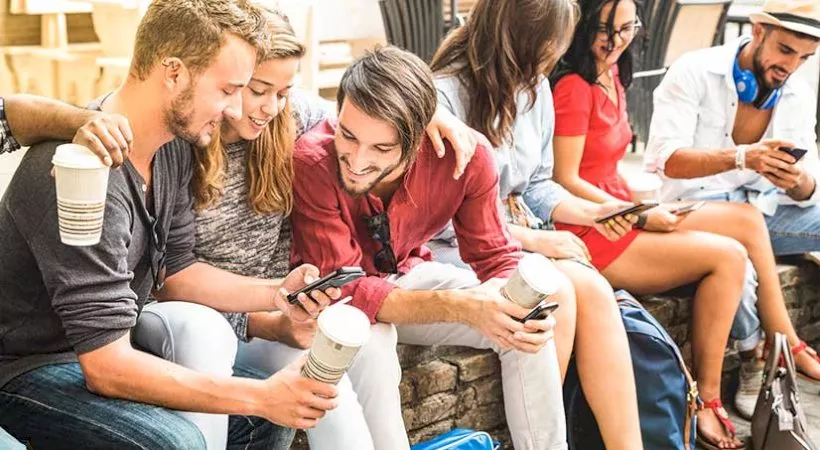 As new financial products and services look to modernise the process of wealth creation in Australia, fresh insights about the differences between how each generation approaches both saving and investing money are becoming clear.
Speaking to nestegg, 86 400 CFO Belinda Hogan revealed that the neobank did some research into how different generations handle their finances ahead of launching their joint account feature.

"When it comes to combining finances, that's where we found that there really was a big generational difference in the approach to money," she said.
Ms Hogan said that 82 per cent of account holders aged between 18 and 24 admitted to clashing over money. That figure fell to 55 per cent for between the age of 35 and 44.

While older generations are often associated with dated mindsets, she said that isn't the case when it comes to managing finances. 
Ms Hogan said that of customers aged between 65 and 74, 64 per cent said that they were equally likely to be involved in managing their various accounts. 
"It seems like older couples are more comfortable with shared finances," Ms Hogan said.

She attributed this to the fact that older Australians have a lot more experience and time when it comes to handling their finances. 

"There's this really quite stark difference in both attitudes and comfort level towards shared finances as we move through those generations," Ms Hogan said.
She said the biggest trigger for couples to begin combining their finances was moving in together. For older generations, this kind of thing would usually wait until marriage.

Motives also varied, with younger couples caring more about convenience than tradition.
Savings disparities 
More than just keeping and managing it, Raiz CEO Brendan Malone noted differences when it comes to saving money.

He said that older generations tended towards topping up their Raiz account via recurring deposit versus younger ones, who relied more on the micro-investing app's round-up feature.

Irrespective of generation, Mr Malone said that they tend to see many of the same behaviours across Raiz's user base over time.

The more they stick with the app, the more they build up their financial literacy and the more likely they are to engage with things like the cryptocurrency-laced Sapphire or custom portfolios.
"It's creating that confidence as they're getting a bit older or the longer they've been in the app to then go and do this themselves," he explained.
Pointing to the time and effort that Raiz have invested in helping their customers become more financially literate, Mr Malone said that he's encouraged by watching the behaviour of investors shift over the past five years.
When it came to major market shocks like the Brexit referendum in 2016, Mr Malone said that Raiz customers were easily rattled.
"We saw customers withdraw their money because they weren't sure on what's happening with the macroeconomic market," he said.

In response, Raiz invested in blogs and educational messaging. From their perspective, pulling out of the market in these kinds of situations was a sign of panic.

The goal here was to teach their customers that the long-term benefits of being in the market at all outweigh the short-term effects of jumping out at the first sign of trouble.

When Donald Trump was elected just a few months later, he said the company saw clear results.

Some customers did still withdraw their money from the market, but others opted to shift their behaviour. Instead, they might only withdraw some of their money or rebalance their portfolio from aggressive to conservative.
Financial literacy a major issue
Speaking to nestegg earlier this year, Super Rewards CEO Pascale Helyar-Moray said that financial literacy remains a major issue in Australia. She emphasised that this is especially true when it comes to superannuation.

"There's this general level of disconnectedness around super," she said, noting that it's usually not until people reach the age of 40 or 45 that they begin to think more seriously about their super.
She warned that the widespread aversion that people have to being told they need to save for their retirement can have serious consequences.

"By the time they've taken a look at their super, they've missed out on 20-odd years of prime accumulation opportunities, and all of a sudden, the runway that they have available to them to reach their retirement goals is a lot shorter," she said.

AllianceCorp managing director Jason Paetow said that younger generations are typically more risk-averse, but more willing to jump into investing.
"The internet has also provided them with an endless source of information, giving them the confidence to give investing a go much earlier in life than the older generation," he told nestegg.
In contrast, older generations tended to focus more on the fundamentals. Work hard. Buy a home. Pay off your debts.

"With retirement around the corner for them, they don't want to lose what they have built. Aside from buying their home, many don't have much investment experience," Mr Paetow explained.
In addition to a difference in the culture and lifestyles between younger and older generations, he noted that each has a slightly different goal.
"Older people are content to have a little more in retirement provided that means not losing what they have," Mr Paetow said.
Older generations tended to put their available funds towards the specific goal of investing in property, while the younger generation tended towards the vague objective of capital accumulation.

According to Mr Paetow, "the younger generation are focusing on wealth creation and improving their lifestyle before they need to start thinking about retirement".
It all starts with stocks 
For many of these individuals, the journey to wealth creation starts with the stock market.

A report by AUSIEX earlier this year found that younger traders were beginning to become increasingly active in the market even before the pandemic.

"While this generation may have been hampered by some unfavourable economic circumstances, such as diminishing household affordability, this demographic has increased disposable income and a strong values-based approach to investments," AUSIEX's head of markets and client solutions, Mathew Tilley, said.
Speaking to nestegg, Stake Markets Writer Alex Barrat said that investors under the age of 24 tended towards trading in consumer stocks like Nike, Coca-Cola and Tesla.

"This age bracket represents those who may just be getting started on their investing journey and are looking at brands they already know and understand," he added.
Mr Barrat noted that Stake investors aged between 18 and 25 tended to trade just over twice a month on average. In comparison, those between the age of 26 and 34 traded more frequently.

"Those under 24 are the least likely age group to invest in financial, real estate and materials stocks," he added.
Stake's Next Gen Investors Research 2021 suggested that the norms around money are changing for younger generations.

Investors between the ages of 18 and 29 are said to be more comfortable talking about their salary, wages and financial decisions than older investors.

"Investing in shares represents their opportunity to take matters into their own hands and feel savvy and in control of their progression, making decisions themselves without advice from someone in a suit," CEO Matt Leibowitz said.
Forward this article to a friend. Follow us on Linkedin. Join us on Facebook. Find us on Twitter for the latest updates
About the author