Try another search or check out these top posts
Invest
What is a stock market bubble?
If history is to be trusted, stock market bubbles inevitably burst and end in a stock crash, with devastating effects on your portfolio. How can you protect your investment from the negative effects of a sharemarket crash?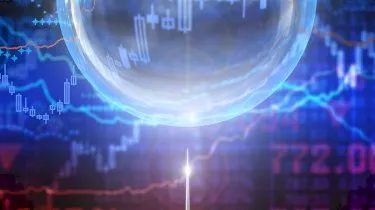 What is a stock market bubble?
If history is to be trusted, stock market bubbles inevitably burst and end in a stock crash, with devastating effects on your portfolio. How can you protect your investment from the negative effects of a sharemarket crash?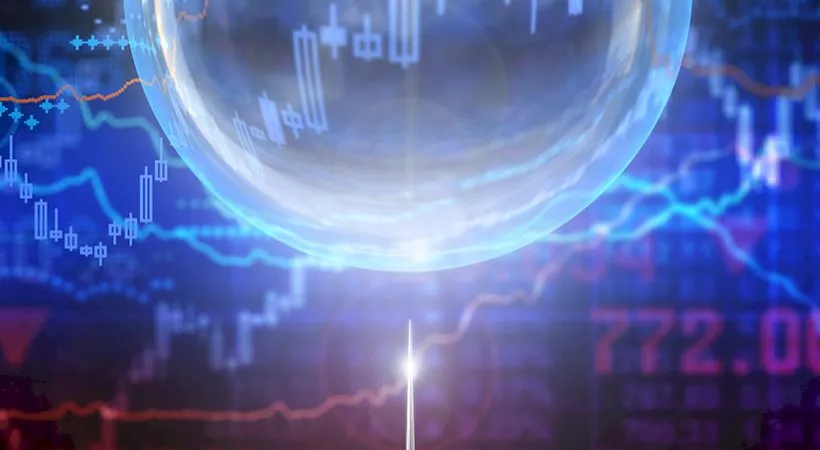 The GameStop mania proved to be a compelling short squeeze saga that kicked off the year. However, it's not the only stock to recently turn heads in the sharemarket. Shares of Airbnb, DoorDash and other start-ups have gone straight up on their first day of trading, fresh off their initial public offerings (IPO). AMC, Tesla and other select stocks have also seen record highs this year, driven mostly by bullish sentiment among market speculators. 
The sharemarket is seen to continue its bull market run in the coming months, bouncing back from its brief decline into the bear market and the global economic weakness caused by the pandemic lockdowns over the previous year. This is good news for some investors, but others are wary that a stock market bubble may be on the horizon. 
A stock market bubble is a type of asset bubble that happens when market participants drive up stock prices over a short period of time above their value in relation to some system of stock valuation. Historically, stock market bubbles burst and end in a stock market crash, which can have devastating effects. 
So, what exactly are the signs of a stock market bubble you should look out for? And how can you protect your investment portfolio from the negative effects of a sharemarket crash? 
What is an asset bubble? 
First, let's understand what an asset bubble means in the financial markets. Asset bubbles (also known as economic bubbles) occur when assets such as stocks, real estate or precious metals dramatically increase in price over a short period of time. In a bubble, assets are traded at a price or in a price range that highly exceeds the assets' intrinsic value. 
A distinct feature of a bubble is irrational exuberance. This happens when everyone is buying up a particular asset, usually based on implausible or inconsistent views or forecasts. When investors rush to buy an asset class, its demand (as well as the asset's price) increases. 
An increase in asset prices is normal when fundamental factors are present to sustain the rise in the demand. However, in a bubble, investors will continue to bid up the asset beyond any real, sustainable value. Eventually, the bubble will "burst" when asset prices crash due to a market correction, consequently causing demand to weaken. 
What happens in a stock market bubble? 
In the sharemarket, a stock market bubble is defined as a strong period of growth in stock prices followed by a sharp decline. A stock market bubble can impact either the market as a whole or specific sectors. It typically happens when investors overvalue stock. It happens when traders misjudge the value of the underlying companies or are trading based on factors that are unrelated to that value.  
For example, a stock market bubble 'surfaces' when traders are involved in a self-sustaining growth cycle. As people buy certain stocks, they boost their price, leaving other traders enticed and pushing them to do the same in the hopes of securing equal gains. 
Ultimately, traders are buying the stock not because they think that the company shares are worth owning at that price; they're buying in hopes of selling while the stock price is high. If this cycle goes on too long, it can significantly inflate the underlying assets, creating a stock market bubble that will eventually burst.
Stock market bubbles usually produce hot markets in IPOs. This is because investment bankers and their clients grab opportunities to float new stock issues at inflated price points. These hot IPO markets erroneously allocate investment funds to sectors that are driven by speculative trends rather than industries or businesses that generate long-term economic value. When there is a high number of IPOs in a bubble market, a large number of the IPO firms fail and never live up to investor expectations or can even be vehicles for fraud. 
What is a stock market crash? 
A stock market crash is a rapid and often unanticipated decline in stock prices. While there is no specific threshold for sharemarket crashes, they are generally classified as sudden double-digit percentage decline in a stock index in a short period of time, usually a few days. Crashes can be a side effect of a major catastrophic event, economic crisis or the 'bursting' of a long-term speculative bubble.
After the crash, stock prices will often fall near their real valuation range or even below the starting value.
When did market bubbles occur? 
Asset bubbles are viewed as a recurrent event in modern history dating back as far as the 1600s. The infamous Tulip mania (which occurred in the mid-1630s) is often considered to be the first recorded economic bubble in history. 
There have been notable stock market bubbles in the 20th century. The first one is the bubble in US stocks in the 1920s before the Wall Street Crash of 1929 and after the Great Depression. Another one is the dot com bubble of the late 1990s. Both bubbles were based on speculative activity regarding the development of new technologies during the respective periods. 
What conditions can trigger a stock market bubble? 
Historically, a stock market bubble tends to pop for unpredictable reasons. However, there are three main conditions for the irrational exuberance and the consequent asset price inflation: 
Low cash rates. A low-interest-rate environment makes it easy to borrow money cheaply, boosting investment spending. But there's a catch. Investors cannot expect a good return on their investments with low interest rates. This pushes them to shift their investments into higher-yield, higher-risk asset classes, driving up asset prices.
Demand-pull inflation. As asset prices climb, everyone wants to get a slice of the profits, boosting demand. Often described as "too many dollars chasing too few goods", demand-pull inflation happens when buyers' demand for an asset exceeds the available supply of that asset. It is the upward pressure on prices that comes after a shortage in supply.  
Asset shortage. This happens when investors have the notion that there is an insufficient supply of a given asset circulating in the market. The shortages make market bubbles more probable because the imbalance between demand and supply causes prices to rise beyond the asset's value.

Tips for trading in a stock market bubble
Predicting a stock market crash brought on by the bursting of a speculative bubble is almost impossible. Seasoned investors will tell you that there is no magic position to stay in the markets and never lose money in the event of a crash, but there are ways to minimise losses. Here are some strategies you can apply: 
Take some profits. 
Know your risk tolerance. 
Diversify your portfolio. 
Buy an equal-weight fund.
Buy dividend-growing stocks.
Forward this article to a friend. Follow us on Linkedin. Join us on Facebook. Find us on Twitter for the latest updates