Try another search or check out these top posts
Invest
Young Aussies' guide to getting your dollars adding up in 2021
You may have noticed something unusual happen to your bank balance since the COVID-19 pandemic hit: it went up instead of down. Capitalise on that in 2021 with these simple steps, writes Helen Baker.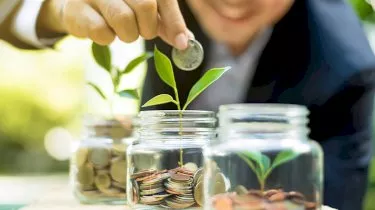 Young Aussies' guide to getting your dollars adding up in 2021
You may have noticed something unusual happen to your bank balance since the COVID-19 pandemic hit: it went up instead of down. Capitalise on that in 2021 with these simple steps, writes Helen Baker.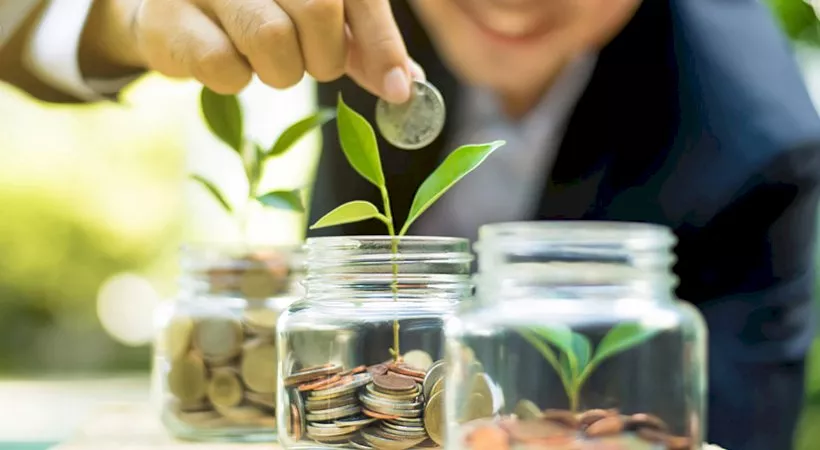 Restrictions mean that since March last year, we're working from home more, had to scrap overseas holiday plans, and aren't going out as much. 
The upside of this is you're likely spending far less than you used to.
With life returning to a more normal setting in 2021, you have an incredible opportunity to capitalise on these unexpected savings and build yourself a better financial future.
1. Credit rating
Think about what your credit rating currently looks like.
A poor credit rating can restrict you from getting a loan to buy a property, securing finance to buy a car and even your ability to get a credit card or get a new mobile phone plan.
Developing good financial habits when you're young opens a lot of doors for you down the track. That means:
Setting up an emergency savings fund and putting aside money from every pay check.

Paying bills, utilities and credit card repayments on time (you'll avoid paying late fees, too!)

Cancelling subscriptions you no longer need —

 

an easy way to stop cash leakage.

Spending within your means — watch those Afterpay shopping binges and tap-and-go card payments!
2. Insurance
Don't underestimate the value of insurances like income protection, professional indemnity and disability. 
Firstly, some payments can come out of your super, so they won't dent your bank balance.  
When you're young, you have less in savings, super and assets, meaning you're heavily reliant on your income. What happens if something unexpected happens to you and your ability to earn that income (like a global pandemic!)?
Not only that, getting insurance cover early in life can save you big bucks later on if you can lock in a level premium, and you are more likely to get full cover as your health is possibly at its best.
3. Wills
Having a will allows you to outline who gets what if something bad were to happen to you. For example, are there relatives you specifically want to exclude due to relationship breakdowns? Are there charities you want to leave money to?
But it's not only your own will that you should consider.
Do your parents have an up-to-date will? If you have siblings under the age of 18, who would get custody and what provisions are set aside for their care? Is your inheritance protected?
These are important factors you don't want to be struggling with if you're grieving their loss.
4. Superannuation
You may feel nonplussed about your super while you're young. But there are important considerations to weigh up now.
Consolidating superannuation may not save you money like you think it will, especially if you consolidate into a higher-fee fund. Consolidating also automatically closes any insurance policies you had, and you may not be able to get those same exact benefits back again.
Also, new rules mean that super funds are required to close accounts that don't meet minimum balance or active status requirements. 
5. Student debts
Chances are if you went to uni, you have an eyewatering student debt. In some instances, you could be better off by making additional repayments.
For example, COVID stand-downs may have knocked your income down. In which case, you may have gone down a repayment band and end up paying less off your loan this financial year than usual. And bigger debt attracts more indexation (interest).
If you can afford it, consider making voluntary repayments. But do it before 1 June, when indexation is added, to benefit from the saving and pay it off sooner. 
6. First home buyer incentives
Both federal and state/territory governments offer various incentives to help you purchase your first property.
These incentives, which can include cash grants, stamp duty exemptions and contributions to your deposit savings, can equate to thousands, even tens of thousands, of dollars. And they're basically free money!
Do your research to see what you're eligible for and how to apply, as these can differ greatly.
7. Compound interest
You probably remember your school maths teacher prattling on about compound interest at some point. Well, it benefits you most while you're young.
Investing early in life means you have more time for those investments to grow in value — especially if you get in before you have kids or a mortgage.
Investments aren't necessarily about saving for retirement either: imagine being able to sell a share portfolio or use investment property equity to buy your own home or start a business!
Helen Baker is a licensed Australian financial adviser and author of two books.
Forward this article to a friend. Follow us on Linkedin. Join us on Facebook. Find us on Twitter for the latest updates