Try another search or check out these top posts
Invest
We need a champion, major report finds
Australian consumers are being stung by anaemic lender and insurer competition, a toothless regulator and are unable to fight for themselves, a report calling for the establishment of a "competition champion" has found.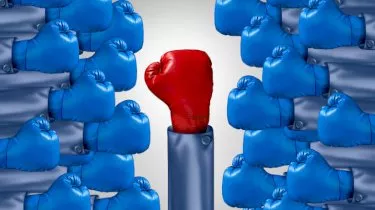 We need a champion, major report finds
Australian consumers are being stung by anaemic lender and insurer competition, a toothless regulator and are unable to fight for themselves, a report calling for the establishment of a "competition champion" has found.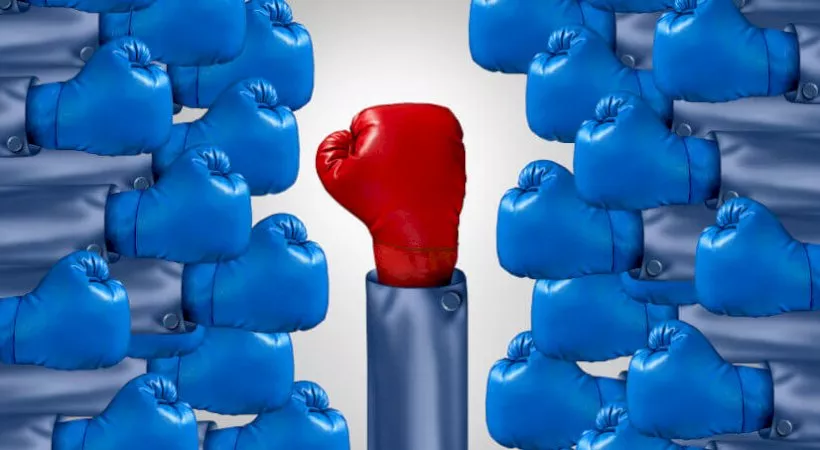 The Productivity Commission released its final report on its inquiry into competition in the Australian financial system today, and the results aren't pretty.
It found that larger financial institutions, protected by a belief that they are "too big to fail", have exercised market power over consumers and competitors.
"Many of the highly profitable financial institutions have achieved that state with persistently opaque pricing; conflicted advice and remuneration arrangements; layers of public policy and regulatory requirements that support larger incumbents; and a lack of easily accessible information, inducing unaware customers to maintain loyalty to unsuitable products," the Productivity Commission said.
It said complex information and weak advice has helped institutions boost profits by providing products that "may well be of no benefit".
"What often is passed off as competition is more accurately described as persistent marketing and brand activity designed to promote a blizzard of barely differentiated products and 'white labels'," the report said.
At the same time, attempts to regulate the industries have been hamstrung by the Australian Prudential Regulation Authority's (APRA) requirement to prioritise financial system stability over competition.
Consumers' ability to push back is 'often limited'
Faced with a dearth of meaningful information about switching providers, and a similar lack of differentiated products, consumers have been left with limited bargaining power, the Productivity Commission found.
It recommended the Open Banking regime be developed so that consumers can use their full set of access to digital data rights.
Additionally, to address APRA's limited powers, the Productivity Commission recommended the Australian Competition and Consumer Commission (ACCC) be given a mandate to "champion competition in the financial system". This champion would have the ability to question decisions made by regulators that could restrict competition.
"Given the size and importance of Australia's financial system, and the increasing emphasis on stability since the global financial crisis, the lack of an advocate for competition when financial system regulatory interventions are being determined is a mistake that should now be corrected," the report said.
"The ACCC should be tasked with promoting competition inside regulator forums, to ensure the interests of consumers and costs imposed on them are being considered."
APRA should also be allowed to have more nuance in the way it regulates lenders in order to reign-in market power, the Productivity Commission said.
What else did it recommend?
1.       Cut mortgage brokers' trail commissions
Finding that brokers aren't consistently finding lower interest rates for consumers and that there is "little if any" evidence that trail commissions lead to better borrower outcomes, the Productivity Commission suggested the payment of trail commissions be scrapped entirely.
2.       A review into vertical integration
It found that vertical integration in either lender or wealth management markets doesn't necessarily lead to weaker competition.
However, it recommended the ACCC conducts a five-yearly market study on the impact of vertical and horizontal integration on the financial system.
"The first of these studies should commence in 2019 and include establishing a robust evidence base of integration activity in the financial system," the report said.
3.       Boost transparency around general insurance
According to the report, consumers are being misled by an "illusion of robust competition more than a reality" in a concentrated insurance market.
It said insurers should highlight the previous year's premium and changes to it when putting out renewal notices. Insurance brands should also specify on their website any brands that are underwritten by the same insurer for that type of insurance.
Additionally, there should be a deferred sales model for all car dealerships' add-on insurance sales. The deferral period should be at least seven days from the customer's application for the primary product.
4.       Rename general advice
General advice is a misleading term, the Productivity Commission said. As such, it should be renamed so that customers understand that 'advice' can only be used in association with advice taking into account personal circumstances.
Forward this article to a friend. Follow us on Linkedin. Join us on Facebook. Find us on Twitter for the latest updates