Try another search or check out these top posts
Invest
Will the royal commission listen to people with disability?
They make up nearly 20 per cent of the population, but the voices of people with disability have been notably absent from the royal commission, reflecting both barriers to access and ingrained assumptions.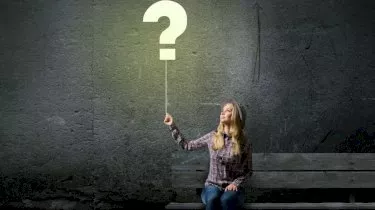 Will the royal commission listen to people with disability?
They make up nearly 20 per cent of the population, but the voices of people with disability have been notably absent from the royal commission, reflecting both barriers to access and ingrained assumptions.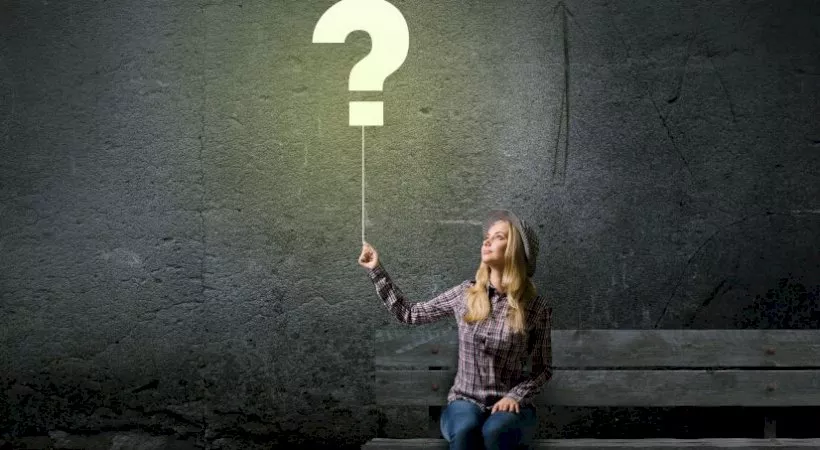 The royal commission into the financial services is set to kick off its fifth round of public hearings in early August, but has already heard from consumers impacted by poor lending practices and weak advice and accountability frameworks.
It has also spent some time hearing specifically about the challenges facing rural and Indigenous Australians. 
While the royal commission will delve into the life insurance industry, it has not yet specifically investigated the financial experiences of people with disability. 
According to Samantha French, senior policy officer at advocacy organisation People With Disability Australia, this comes down to three things:
1.       "There are laws about access to services, so the [commission may have] made the assumption that those laws, the Disability Discrimination Act, adequately addresses access issues.
2.       "It may be that they're saying as a special group, the commission may not have the expertise required to look at or make a comment around accessibility, all of which is unacceptable.
3.       "They maybe assume that people with disability have bank access to banking services, which again is incorrect. There are still a lot of barriers at banking services ... The same issues that have been identified for Aboriginal and Torres Islanders are also the reality for people with disability."
Indigenous Australians also have a significantly higher rate of disability, she added. According to the Australian Bureau of Statistics (ABS), Indigenous Australians between 35 and 54 are 2.7 times more likely to have a disability (37.8 per cent) than their non-Indigenous counterparts.
Across all Australians, the ABS puts the figure at just under 20 per cent, with 4.2 million reporting having a disability in 2012. An additional 21 per cent are reported as having a long-term health condition, but one which doesn't restrict their daily activities. 
"It's not like you have this cohort, that cohort," Ms French said. "I think not including people with disability, if that's their intention, is missing a very important group that should be included in this commission."
She explained that while deliberate discrimination is rare, unintentional and even well-meaning discrimination shapes the way people with disability engage with financial services and can place them at extra risk.
For example, complex terminology can act as a barrier for people with a cognitive impairment, while physical barriers like shuttered branches, non-accessible ATMs and a growing reliance on mobile banking can lead to, or exacerbate, vulnerability.
The royal commission highlighted the need for stronger protection against shark practices, especially where Indigenous communities are concerned. Pointing to this, Ms French said the barriers people with disability face put them at similar risks.
"When it comes to people with disability, some people with disability rely on others to assist them in their daily tasks. That may be whether that's operating an ATM or accessing bank services online or in person," she said.
"That can lead to increased vulnerability to financial abuse. Similar principles apply to what's been found with the Aboriginal, Torres Strait Islander community, except there will be particular issues that will affect people with disability that equally need to be addressed if we're going to look at how these services should be engaging."
The relationship between access, respect and disability also raises questions
According to prominent actuary and board member of disability advocacy group House with No Steps, Professor Richard Madden, there's potential for bank staff to abuse the access granted them.
"If people with a disability pension live in a supported accommodation, which many of them do, they pay [a portion] of their pension for rent. But they've got the remainder of their money available to them," he said.
"The banks will open bank accounts for them, but to access ATMs they need passwords and many of these people can't use a password and/or can't use the machine. So the only way to access the accounts is for the staff to know these things and to do the transactions for them. And that is routinely done and there are appropriate recordings of what is done, there's an audit trail.
"But clearly there's the potential for staff to abuse that privilege. The organisation I'm with, House with No Steps, had some cases of that."
Professor Madden said it's relatively rare, but highlights banks' lack of interest in designing banking products that respect the independence of people with disability while catering to their different needs.
A broader conversation
Ms French, who works with the Commonwealth Bank's customer advocate team, said the positive is that there is a lot that can be done, as long as there is motivation to actually do it.
She said that while CBA doesn't always get it right in terms of accessibility, it's moving in the right direction.
"I think that the whole role of customer advocate, it would be good to see that rolled out more broadly across other banks," she said.
Naturally, employing more people with disabilities is also a good start.
But, the big thing is face-to-face contact.
"I'm what they call legally blind. I have some vision, and I do use technology and do use internet and do use financial services," Ms French said.
"At the end of the day, there will be times where I would choose to do that and certain websites are not accessible. My preference would strongly be, particularly when it comes to money, to talk into a branch and talk to a real person or at least be able to pick up a phone."
It makes the trend towards digital banking and shuttered branches all the more concerning. Bankwest last week announced it would be closing 29 branches on the east coast, while ANZ has also been urged to accelerate its branch closure process.
"The other thing too is … the interaction's often not just about the exchange of finance, money. It could be about lifestyle choices, about personal situations; things that you can't do online, things that online banking or online financial services won't pick up because you're just plugging in some information that a real human will pick up by the tone of your voice or by how stressed you might look, how worried you might be," she said.
"In terms of closing branches, there are very concerning assumptions that are made about everybody accesses everything online now. It's cheaper for banks not to run a branch."
"It would be good to see banks putting a little more thought into that about what is it they're actually providing to people," she said, arguing that financial services need to understand the need to be more than just a bank or super fund.
For now though, banks should be training their staff to be "disability confident". This doesn't mean staff need to be able to identify a disability, but should be able to identify and address any barriers to access.
"At the end of the day, it's about identifying what barriers you've got up in your workplace, in your banking system, on your website," she said.
"Once you identify the barriers, you can start to have a bit of a plan of how are you going to make your service accessible."
Forward this article to a friend. Follow us on Linkedin. Join us on Facebook. Find us on Twitter for the latest updates