Try another search or check out these top posts
Invest
Low-cost investment strategies for a 25-year-old
People in their 20s are in the perfect position to grow their wealth for their retirement years, but most tend to put off thinking about retirement investments until they have a higher income five or 10 years down the line.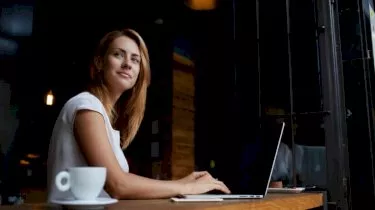 Low-cost investment strategies for a 25-year-old
People in their 20s are in the perfect position to grow their wealth for their retirement years, but most tend to put off thinking about retirement investments until they have a higher income five or 10 years down the line.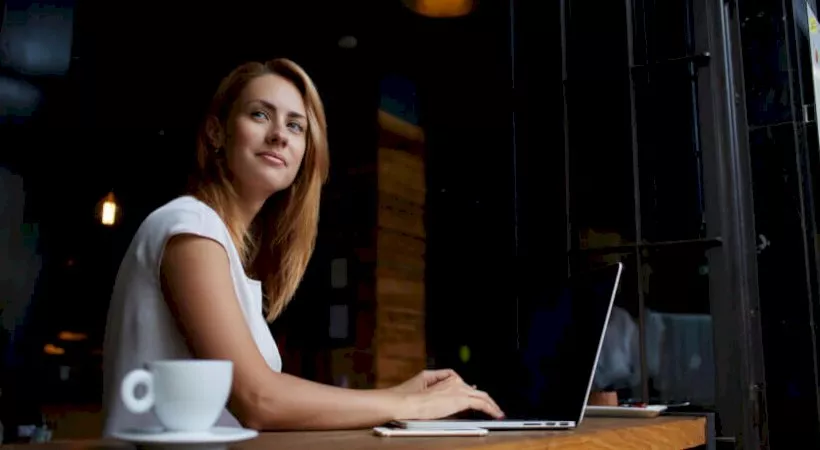 This delay, however, usually results in the loss of precious opportunities for investment growth in the form of compounded interest. By the time employees are in their 30s, financial experts project that they would have to invest twice the amount of money they could have invested in their 20s to arrive at the same amount, say, $1 million.
For many, delaying wealth creation can't be helped because of their lower incomes, however, there are low-cost investment strategies that a 25 year old or those in their mid-20s can implement. Here are some of them:
Switch to a low-cost super fund with good performance
Individuals in their 20s rarely think about retirement so they have a tendency to enrol in their company's default superannuation fund; however, selecting the most appropriate super to complement retirement goals is very important.
A 25 year-old should take the opportunity to review if their super is really aligned with their objectives. After all, fund managers charge a fee for managing the fund, so it only makes sense to want good value for money.
For those enrolled in a well-managed low-cost super fund, then that's already a good start. If not, it's best to speak to their employer to ask for other options or shop around for supers that their employer can pay into. They may also want to consider doing the following once they narrow down their options:
Consider fees, types of investments, accessibility
Select a low-cost industry fund, but make sure the employer can pay into it without any trouble. It's also worth speaking to the fund manager and ensuring they understand the individual's objectives and make appropriate investment recommendations.
As an added precaution, the fund manager should also offer easy access to information about the fund and, in case of issues, conflict resolution.
Clarify what fees must be paid and have them spell it out both in percentage and actual numbers using various growth and loss scenarios. Remember: no matter what happens to the invested money, fund managers still get paid, so make sure they're not the only one earning from the fund.
Top up your super through salary sacrifice
Once a low-cost industry fund has been selected, don't be satisfied with the 9.5 per cent employer guaranteed contributions. Max out the annual contributions cap of $30,000 concessional and/or $100,000 non-concessional contributions.
Of course it's a given that younger employees may not be able to max out the contributions cap early in their career, but they can at least make additional contributions especially when their income increases. Doing this should give additional security to their retirement savings – especially id they suddenly earn a lower income.
Invest outside super
The governing rules and regulations affecting superannuation, from contributions to taxation, are highly dependent on government policies. This means changes in leadership and policies could also affect how much money a person can access  in super during their retirement years.
The best way to ensure that policy changes would not greatly affect the end balance in super is to invest outside of it.
It is really important not to make investments based on rumours, gut feelings, herd mentality, peer or family pressure. Speak to a licensed financial planner and discuss the different investment options that are appropriate to their financial goals.
Professionals suggest using this rule of thumb: "if you can't explain how the investment works to someone else, don't put your money in it". 
Investors should consider investing in funds and businesses that they understand so they have an idea if its performance is good enough.
Make allowance for more risk but don't overdo it
If the existing super fund holds more conservative investments out of fear of losing retirement investments to the risky investment market, diversify the portfolio by accepting slightly higher risks in other investments.
For instance, instead of focusing on debt securities, invest in individual shares or funds in the share market. Go beyond blue chips, try midcap and smallcap, but make sure to evaluate businesses. Invest in what you know.
Try value investing strategy—a strategy wherein an investor searches for profitable businesses that are actually undervalued in the market—or consider owning shares in stable companies that regularly pay dividends and apply the dollar cost-averaging strategy consistently.
Consider Index funds and Exchange Traded Funds (ETFs)
Index funds and ETFs open up the opportunity to gain exposure to foreign markets without having to buy individual shares so both are good ways to diversify an investment portfolio, but make sure to compare fees that the fund manager charges.
Note that ETFs should preferably be a passive investment because, even if it is more low-cost that index funds, active trading would trigger fees with each trade, rendering the lower cost useless.
Live and spend below your means
Allocate a higher percentage of income to savings and investments than expenses and make sure to minimise unnecessary spending. Those who have already incurred debts should manage and pay them off as soon as possible.
Avoid unnecessary debt like a plague
Some debts can be necessary, such as a home loan for a principal place of residence. However, debts like credit card transactions during a shopping spree can add unnecessary financial stress.
Allow time and your more logical side to determine if the expense is necessary and consider having zero debt as assurance of maintaining peace of mind for years to come.
Avoid relying on or enjoying credit cards too much
Big financial institutions and those in the business established the age-old lie that using credit (i.e., spend using credit cards and be in debt) helps establish a good credit score as long as they pay off the debt regularly. It's somewhat true—but not entirely.
The truth is that credit cards or debt are not necessary to score a big loan in the future. What a person needs is to be able to show that they actually have the means to pay off the loan.
Using credit cards also increases the chances of spending and can lead to overspending. Consider using real money to pay for purchases or automate bills payment from a savings account.
Invest in yourself
The best lifelong investment is to invest in yourself.
Younger Australians should consider investing in their financial literacy because the knowledge and good financial habits they develop can be used repeatedly over the course of their lives. In short, it becomes priceless in the long run.
Consider investing in seminars and programs designed to boost professional skills and get ahead of the competition. Of course, this usually means a higher pay, which also leads to more investments and fatter savings accounts.
Just like investing in financial literacy, lessons designed to enhance professional skills are precious lifetime investments, even if the rewards aren't readily apparent.
Low-cost investments means making smarter choices
Just because a certain investment is managed by a popular fund manager with a silver tongue doesn't make an investment good enough for everyone. Investors should take time to understand various aspects of their investments to ensure that they are not exposed to unnecessary risk that could end in loss of capital.
What is more important, however, is taking the first step to managing investments wisely.
Explore Nest Egg for more tips on investing.
Forward this article to a friend. Follow us on Linkedin. Join us on Facebook. Find us on Twitter for the latest updates
About the author