Try another search or check out these top posts
Invest
1 step forward, 2 steps back for financial equality: Index
Progress towards financial gender equality is a "disappointing" march, but some progress is being made, new data suggests.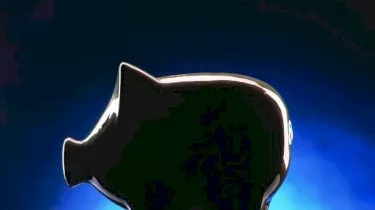 1 step forward, 2 steps back for financial equality: Index
Progress towards financial gender equality is a "disappointing" march, but some progress is being made, new data suggests.
According to the Financy Women's Index, which measures the economic wellbeing and equality of women, women's economic progress improved slightly in the June 2018 quarter, despite stubborn pay and superannuation gaps.
It's a disappointing result, AMP Capital's chief economist Dr Shane Oliver said.
"While it's pleasing to see that the Financy Women's Index recovered a bit in the June quarter and remains in a rising trend, it's disappointing that it remains down from its December high, not helped by a setback in women in board positions," he said.
"Improving the positioning of women in our economy is critical from a social and ethical point of view but it's also critical in terms of supporting growth in our economy.
"Greater female participation in our economy can help soften the impact of the ageing population. And perhaps even more importantly a more gender diverse economy will be a more productive economy."
Despite the benefits of equal participation, the index – put together by an advisory committee made up of researchers and economists from Deloitte Access Economics, ANZ Research, the University of Melbourne and the Agency – puts the gender pay gap at 15.3 per cent and the superannuation gender gap at 30 per cent.
The researchers said a lot of this comes down to stereotypes around traditional gender roles in and out of the workplace. However, they also noted that the five industries that have seen the most quarterly growth in female workers are construction, manufacturing, electricity, gas, water and waste services, agriculture, forestry and fishing, and public administration and safety.
According to the Workplace Gender Equality Agency, these sectors are male dominated and the growth in female workers could be the result of increased employment opportunities and better pay, the researchers surmised.
At the same time, the increasing number of women working full-time is having a positive impact on the superannuation gap, but the gap is smallest for workers younger than 35.
This is also likely a consequence of the "obvious life-stage considerations" of having families, the researchers said.
"Further work is still needed in the areas of equal pay, equality of opportunity and more equal sharing of family responsibilities to close the gap which results in too many women having insufficient savings to fund a comfortable retirement," group executive for membership at AustralianSuper Rose Kerlin observed.
To Jo Masters, senior economist at ANZ, the Financy Women's Index is a necessary piece of insight.
"Measuring the economic progress of women in Australia will hopefully highlight the economic issues that women face and shape the policy debate about how these may be addressed," Ms Masters said.
Forward this article to a friend. Follow us on Linkedin. Join us on Facebook. Find us on Twitter for the latest updates