Try another search or check out these top posts
Invest
Does Afterpay just mean Afterpain?
Retail's hoped-for saviour could be shoppers' snake in the grass as it "encourages impulse buying", new research suggests.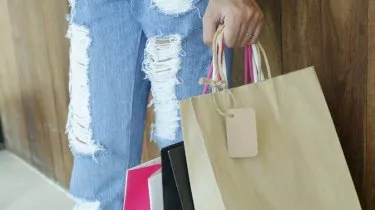 Does Afterpay just mean Afterpain?
Retail's hoped-for saviour could be shoppers' snake in the grass as it "encourages impulse buying", new research suggests.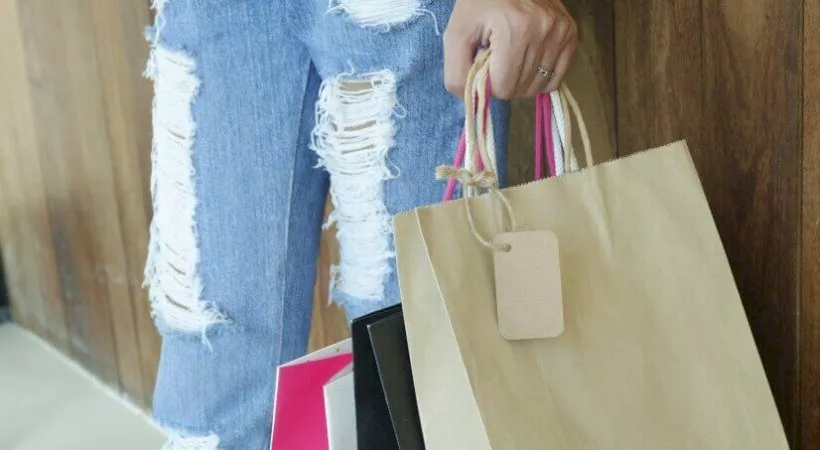 New research from RateCity has revealed that shoppers can be hit with Afterpay fees of up to $68 per item, while overdrawn bank fees can reach $30 for every time a balance dips below zero.
"The problem with Afterpay is it encourages impulse buying. It gives you instant gratification, even when you don't have enough money in your bank account," RateCity money editor, Sally Tindall said.
"For a lot of shoppers, Afterpay takes their bank balance out of the decision-making process, which is what retailers want.
"It's also concerning that there is no comprehensive credit check carried out. This is a service that targets shoppers already short on cash. It's these people who are most vulnerable to missing repayments."
Afterpay functions as a deferred payment scheme in which an item is paid for over four instalments over eight weeks.
The instalments are automatically paid from the nominated account and the shopper receives the item immediately.
RateCity said one of the issues with Afterpay is that while there are no additional costs for paying on time, late payment fees can be high if shoppers are unable to meet the instalments.
Additionally, a $10 fee is incurred if a payment bounces and there is a $7 fee for payments overdue by more than seven days.
That means that shoppers who miss all four repayments will be hit with a $68 fee on top of the initial purchase price.
Continuing, RateCity said 85 per cent of people use a debit card for their Afterpay account.
"If your balance falls below zero, the majority of debit card providers will let you go into overdraft on your account," RateCity said.
"The good news is you will still make your Afterpay instalment and avoid their fees outlined above. The bad news is 65 per cent of transaction accounts slug you with a fee of up to $30 every time you do."
However, the average overdraft fee is somewhat lower at $15.75.
RateCity said the 15 per cent who use their credit card should be aware that the interest rates charged can make it a "financially dangerous decision".
Noting that the highest interest rate charged is 24.99 per cent, RateCity said those who use Afterpay should remember to pay it off every month to avoid being hit with interested charges when the instalments are paid.
It could make it trickier to get a loan
Westpac in December advised its brokers that borrowers' Afterpay accounts should be considered in loan applications.
The bank said customers with Afterpay accounts who purchase items create liabilities due to the deferred payment structure.
That liability must be noted in the loan application, together with the monthly repayment.
Speaking also in December, CEO of the Consumer Action Law Centre, Gerard Brody warned there is "money to be made from people struggling to pay their bills".
In an opinion piece for Canstar, he said: "Instant approvals without looking at people's income and expenses means some people are going to end up with more debt than they can handle, which is likely to hit home in the post-Christmas period.
"While these products are advertised as 'free', the reality is that people who are struggling to make ends meet will be charged hefty late fees if they miss a payment, even for relatively low-value products like a pair of jeans. Afterpay reports it earns nearly 20 per cent of its income from late fees alone."
He advised spenders to stick to a personal budget, rather than rely on an affordability check that most likely has not been completed.
"If you find you are having trouble with your bills, don't be afraid to ask for help from a financial counsellor," he added.
RateCity advised shoppers to delay large purchases by at least 24 hours to avoid impulse purchases.
According to finder.com.au there are 946 stores that currently offer Afterpay.
On the other hand:
Afterpay's executive chairman, Anthony Eisen has argued that Afterpay helps purchasers avoid taking out a loan for large purchases.
Further, he said Afterpay's account limits only increase with positive repayment histories, preventing shoppers' from shopping beyond their means.
"Customers start with smaller purchases and as they build up repayment trust, they are able to purchase bigger items (but never products such as televisions). Afterpay only approves one order at a time and if a payment is not made on time, customers cannot make further purchases.
"Our research has shown the average order spend is $150 and as a result of these measures, our customers have taken to the service, typically utilising it as a budgeting tool and becoming loyal advocates of the brand."
He said the late fees are to discourage customers from repeated payment tardiness and emphasised that the late fee does not increase over time.
"We rely on customers not going into default and it is in all of our best interests for customers not to go into arrears."
Forward this article to a friend. Follow us on Linkedin. Join us on Facebook. Find us on Twitter for the latest updates