Try another search or check out these top posts
Invest
Do our regulators need regulating?
Revelations and confirmations of corporate misconduct have been a near-daily occurrence in the past month, leading politicians from different stripes to call for scrutiny of the regulators.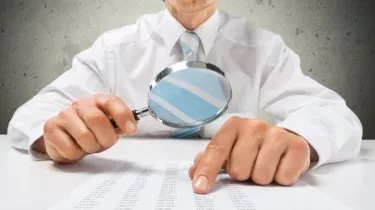 Do our regulators need regulating?
Revelations and confirmations of corporate misconduct have been a near-daily occurrence in the past month, leading politicians from different stripes to call for scrutiny of the regulators.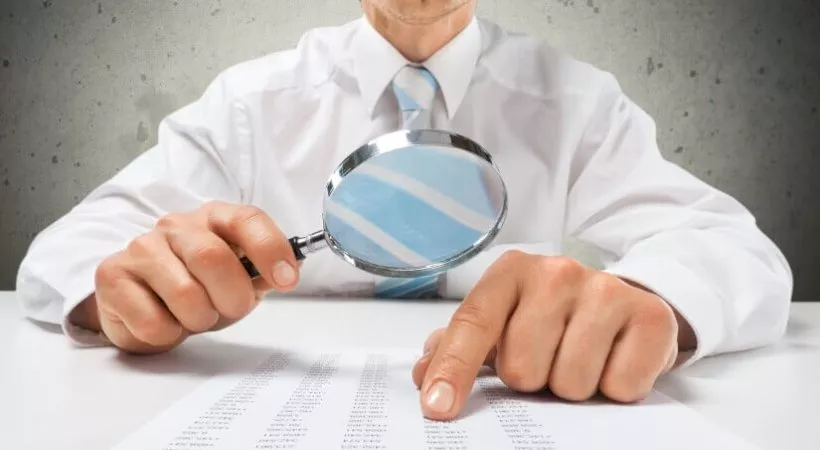 Responding to questioning on whether the Australian Prudential Regulation Authority (APRA) and the Australian Securities and Investments Commission (ASIC) require bolstering given the royal commission's revelations, Treasurer Scott Morrison emphasised that APRA's "damning" inquiry into the Commonwealth Bank of Australia began prior to the royal commission.
The report, which uncovered systemic governance issues at Australia's largest bank, was established last year following allegations of anti-money laundering and counter terrorism financing breaches.  
"I should stress, what we're talking about today is a result of something that began last August, well before the royal commission," Mr Morrison said.
"These were matters the government acted immediately on, through APRA, to put in a very high-powered inquiry which has now reported back. Here it is. The report is back now. And the action that is now being taken by the CBA is happening now."
To the University of Western Australia's senior lecturer of law, Andrew Schmulow, the fact that no CEOs have "been toppled" despite the royal commission's revelations indicates a lack of willpower on the part of the regulators to prosecute.
Writing for The Conversation, the academic said: "APRA already has the power under the Banking Act to remove someone from a bank board and install its own nominee.
"The recently enacted Banking Executive Accountability Regime has given APRA more power to remove directors and install new ones.
"So ASIC and APRA are not bedevilled by a lack of power, but by a lack of willpower."
In addition to no "toppled" execs, APRA's inquiry mandated that the Commonwealth Bank accept an enforceable undertaking to develop and submit a remedial action plan, appoint an APRA-approved reviewer to ensure the remedial plan is carried through, and provide a report to APRA on how APRA's inquiry is reflected in the bank's remuneration structures and outcomes.
The bank will also be required to add an additional $1 billion to its operational risk capital.
ASIC's 'softly-softly' approach needs reconsidering
While APRA has been the source of more recent debate, the concerns around ASIC's strength and performance have persisted throughout the royal commission's duration.
Most recently, Senator Rex Patrick called for senior ASIC officials to consider their ongoing tenure.
Speaking this week, the NXT politician said: "Senior officials who are given responsibility and authority for public purpose must be held to account when that public purpose is not fulfilled."
Noting that current ASIC chair, James Shipton has only been at the helm for three months, he said other ASIC commissioners bear significant responsibility for the "financial horrors" revealed in the royal commission.
He pointed the finger at deputy chair Peter Kell, and commissioners John Price and Cathie Armour who have all been with ASIC for at least five years.
Noting these tenures, Mr Patrick said: "The terms of these commissioners have included plenty of public warnings and whistleblowing about misconduct in the banking sector, and indeed warnings from within ASIC itself.
"Yet more often than not the response of ASIC is to shoot the messenger on behalf of the banks."
He blasted ASIC for its "softly-softly" approach to regulation marked by a reluctance to pursue strong legal action.
Evidence given by the executive leader of ASIC's financial advisers team Louise Macaulay revealed that ASIC had criminally prosecuted just one Australian Financial Services Licensee in the last 10 years.
"For far too long there has been a great reluctance for senior executives in both the private and public sectors to accept personal responsibility for failures of performance and governance," Mr Patrick said, calling for long-serving commissioners to review their own performance and positions.
'What were the regulators doing?'
Mr Patrick's sentiments echo those put forward by former Prime Minister Tony Abbott last week.
Speaking to Macquarie Media, the politician blamed ASIC for the scandals exposed in the royal commission.
"What were the regulators doing to allow all this to be happening? That's the thing that keeps occurring to me every time I read fresh revelations," he said.
"My fear is that at the end of this royal commission, we will have yet another level of regulation imposed on the banks when, frankly, what should happen is, I suspect, all the existing regulators should be sacked and people who are much more vigilant and much less complacent go in their place."
It's worth noting that the 2014 budget, which Mr Abbott oversaw, triggered cuts of $120 million to ASIC's funding over four years.
The chair at the time, Greg Medcraft warned that the cuts would mean ASIC's capacity to carry out its duties would be "substantially reduced" and that the trade-off would be that its "proactive surveillance will substantially reduce".
Two years later, funding was restored under Prime Minister Malcolm Turnbull's government.
However, it's not just politicians taking fire at ASIC.
'We have a much bigger concern'
The Institute of Public Accountants' (IPA) CEO Andrew Conway said ASIC is doing a better job of government revenue-raising than actual enforcement.
The IPA noted that ASIC received $349 million in appropriation revenue in 2016-17 and had $392.46 million in expenses - which means a deficit of more than $43.5 million - while raising $920.24 million for the Commonwealth in fees and charges.
Given that the government's Charging Framework requires that ASIC has an alignment of expenses and revenue, Mr Conway observed: "Even though ASIC is making significant income for government, it is not even able to cover its own costs from the budget it receives from government.
"This also means that ASIC is raising substantially more revenue than its operational costs, which appears to go against the government's own Charging Framework."
Referring to its submission to Treasury last year on ASIC's fees-for-service industry funding model, Mr Conway said: "We have a much bigger concern if a new funding model is only focused on government revenue without equipping the corporate regulator to do its job adequately."
Forward this article to a friend. Follow us on Linkedin. Join us on Facebook. Find us on Twitter for the latest updates