Try another search or check out these top posts
Invest
Best ways to invest money for quick returns
Making smart long-term investments that maximises one's income and outpace inflation is the best way to accumulate wealth over time. However, some investors want or require immediate returns to appear on their investments.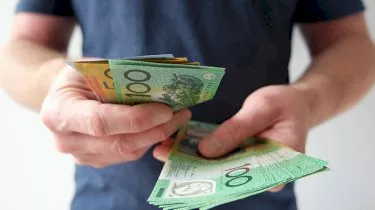 Best ways to invest money for quick returns
Making smart long-term investments that maximises one's income and outpace inflation is the best way to accumulate wealth over time. However, some investors want or require immediate returns to appear on their investments.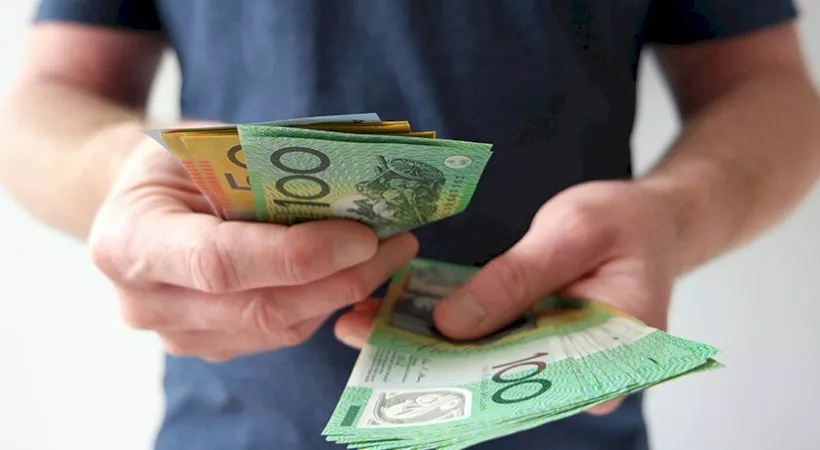 Short-term investments tend to carry higher risks than long-term investments because of market volatility and the principal can be completely lost if one chooses the wrong product to invest in.
Best investments for quick returns
The investment products below focus on short-term investments that can quickly generate income, not necessarily high returns. 
Debt payments
One of the first things to consider for those who have "extra" money is whether they have a high interest consumer debt, also known as credit card debt. Many financial experts agree that it's more important to decrease or pay off debts before considering investing.
Compound interest works the same way in both long-term investments and debt—instead of focusing on quick returns, investors should cut their losses before debt snowballs and affects other sources of income. 
Certificate of Deposit (CD) or Term Deposit (TD)
Certificate of Deposit (CD) or Term Deposit (TD) are savings accounts that require the depositor to lock in money for a specific period of time to access higher interest rates. CDs or TDs  are risk-free as long as the depositor holds them to maturity.
Despite higher interest rates on long-term TDs, they can be good short-term investments when paired with the laddering strategy. The laddering strategy requires investors to open up TDs with different maturity dates then reinvest their earnings to the next TD once it matures.
For instance, $5,000 can be divided into $500, $1,000, $1,500 and $2,000 then deposited in TDs that mature in 3, 6, 12 and 24 months, respectively. Once the 3-month TD matures, roll over both principal and interest earnings to the 6-month TD, and so on.
This way, a portion of the investment will be available to them periodically, but everything else continues to earn. It also helps avoid triggering expensive early withdrawal fees.
Low-cost short-term funds
Investing in low-cost short-term mutual, index or exchange traded funds (ETFs) is a recommended strategy for investors who prefer leaving the management of investments in the hands of professionals, but they should still check the underlying investments of a fund.
Low-cost managed funds are a good way to diversify investment portfolios and gain exposure to other markets without the need to select and purchase individual shares. Au Investing in index funds and ETFs can also further decrease error in the selection process.
Short-term exchange-traded treasury bonds (eTBs) or exchange-traded treasury index bonds (eTIBs) are government bonds that can be safer short-term investments than corporate bonds. Both TIBs and eTIBS are available in the Australian Securities Exchange (ASX) as Clearing House Electronic Subregister System (CHESS) depositary interests (CDIs).
The options stated above are traded in the ASX, which means each transaction triggers fees.
Purchasing dividend-paying shares before ex-dividend
Consider purchasing dividend-paying shares at least 3 business days before it goes ex-dividend—the cut-off date that decides who between the buyer or seller will receive the dividend payout.
Check cum-dividend announcements—the day when the company announces the ex-dividend date—and how much dividend will be paid.
It is not advisable for investors to sell the shares once they receive a dividend payments because the accompanying fees with each trade may exceed the payouts in the long run.
However, they can keep on purchasing more shares after dividend payouts because the share price of a dividend-paying company usually decreases after a payout.
Peer-to-peer lending
Consider becoming a lender through peer-to-peer (P2P) lending. 
P2P works by allowing borrowers to access money from individual lenders instead of financial institutions. As the lender, the investor would get to decide whether to lend their money to a borrower or not based on the risk evaluation the P2P platform calculates and provides lenders.
P2P platforms typically increase the interest rates borrowers must pay if they are considered as high risk  borrowers in order to offset the risk for lenders. Rates are usually higher than what banks offer and some lenders to high-risk borrowers can easily receive 10 per cent interest or higher, depending on the terms of the loan.
However, lenders should evaluate the legitimacy of the P2P lending platform before signing up to become a lender.
Reminder: set clear and realistic goals
As a general rule, it's best for investors to only invest the money that they can afford to lose—every single product in the investment market has accompanying risk, though some are relatively safer than others.
They should consider whether their objective is to generate realised gains or if unrealised gains are fine as long as it can be accessed at a time of their choosing.
Make informed decisions
The suggested short-term investment products above typically present lower risks for investors, but each product can still have high-risk variations so it should not be taken as financial advice.
It's important to understand the specific products before investing in them so it is best to discuss specific objectives with a licensed financial advisor for more appropriate investment recommendations.
Forward this article to a friend. Follow us on Linkedin. Join us on Facebook. Find us on Twitter for the latest updates
About the author