Try another search or check out these top posts
Invest
Starter tips: Best way to invest $2,000
Investors don't need a large sum of money to get started with their investment portfolio and reap long-term financial benefits. Here are some of the best ways to begin investing with $2,000.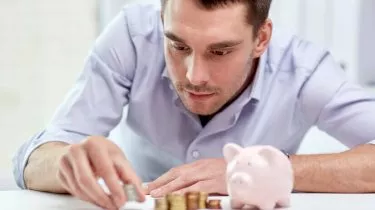 Starter tips: Best way to invest $2,000
Investors don't need a large sum of money to get started with their investment portfolio and reap long-term financial benefits. Here are some of the best ways to begin investing with $2,000.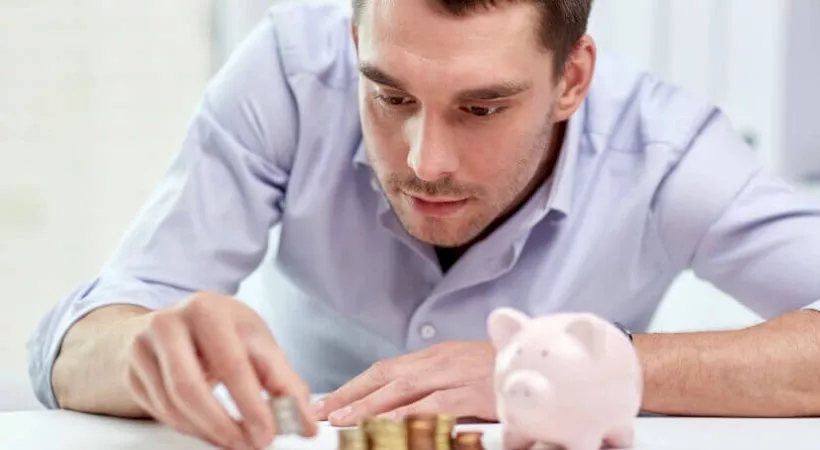 Many people think that investing is only for the rich and financially knowledgeable – those with high incomes who can pay professionals to manage their portfolio. 
But the reality is that $2,000 is more than enough as a principal investment as long as an investor takes the time to understand their options and create a strategy according to their financial needs. When investing this way, it's integral that an investor begin with a clear idea of what the investment is for. 
Lay the foundations for your investment
While it is fine to invest without a goal, having goals can help with the investment planning and selection process and will allow an investor to develop a blueprint for their money's future growth.
Below are some questions you need to answer to develop a blueprint:
What are you investing for?
Investors need to have a clear objective goal so that they can create a simple investment strategy. For instance, the $2,000 could be the first step to saving up for a home, car or business capital. It could also serve as additional investment for retirement or pre-retirement income.


How long would the investment last?
Determine how much time is needed to reach the investment goal. This is an important consideration because investing in short-term growth assets pose more risks than investing for the long haul.


How much risk is acceptable?
Financial experts agree that an investor's time in the market is more important than timing the market, but as stated above, shorter investment terms usually come with increased levels of risk. That said, knowing their risk tolerance will effectively narrow down the investment products investors can consider.
Once you have your answers, it's time to shop for products to invest in. For starters, the list below contains some of the best ways to invest $2,000, according to their level of risk.
Best $2,000 investments to kick-start your portfolio
Debt payments
Debts are a huge financial liability that can pull down gains on investments due to high interest payments. For those with debts up to $2,000 or more, clear that off first.
Debt payments would not make any money, but it is on top of the list because it can work against you. Financial experts agree that people with debt, especially high-interest ones from credit card spending, should not be thinking about investments just yet because compound interest works both ways. 
You may be earning from investments, but high-interest debts would also take chunks out of those earnings until the debt surpasses the income. The quickest way to earn more money is to eliminate financial liabilities – and that's debt in any form.
Once all debts are paid off, use the money to invest. 
High-interest (online) savings account
You should determine if you have enough savings in the bank in case of unemployment.
If not, it's best to use the $2,000 to open up a high-interest savings account to serve as an emergency fund. 
The savings account may not aggressively produce income, but it's still a form of investment against future unfortunate and unforeseen circumstances.
Once you have saved up about three to six months' worth of living expenses, it's time to move on to income-producing investments.
Voluntary super contributions
Use the $2,000 as a voluntary contribution. This may be the most simple and tax-effective way to invest $2,000.
Read the product disclosure statement (PDS) or contact the super fund manager to determine how much the fund manager is paid in fees. Don't be satisfied with percentages, ask for dollar equivalents and determine whether the fees are worth the portfolio's performance.
Consider switching to a low-cost industry super fund if the performance is unsatisfactory or the fees are too high. Remember: investors may not be able to predict investment returns, but they can control how much money they pay in management fees.
You should also ensure that you don't own multiple super funds and pay multiple fees by consolidating them.
Invest the $2,000 as after-tax contributions then consider salary sacrificing pre-tax contributions.
Term deposit
Another great way to invest $2,000 is to lock it in a term deposit (TD) account or two since TDs give a higher interest compared with typical savings account – as long as investors lock the money in until maturity and don't make any withdrawals. TDs are virtually risk-free investments, so combining it with a smart strategy may prove to be a win-win situation.
Sharemarket
The sharemarket offers a variety of investment products to investors who are willing to take on some risks in exchange for potentially high returns both in the short- and long-term scenarios. 
Many investors get scared when they discover that the market is quite volatile, but this volatility is actually one of the reasons returns could increase, even for small investments. 
Take note that higher earnings typically come from higher-risk investments, but that doesn't mean lower-risk investments generate smaller returns – it still has to do with the underlying asset's performance.
Financial experts say that the more important lesson to learn with the sharemarket is that it's never about timing the market but the investor's time in the market. The sharemarket is volatile, yes, and it has its fair share of bull and bear cycles, but it's also one of the best ways to deal with inflation.
Government bonds
If you want the least risky investment in the sharemarket, the best product to invest in are government bonds.

There are two types of government bonds available in the Australian Securities Exchange (ASX). These are:
exchange-traded treasury bonds; and,
exchange-traded treasury index bonds.
eTBs and eTIBs are usually available with a face value of $1,000, which means you can either invest in two different bonds or invest in one bond.
Individual dividend-paying shares
There are three ways to earn from the sharemarket when it comes to individual shares: increase in share value, dividend payments or both. Most active traders focus on share prices, but actively trading could just incur more losses than gains.

Those who want to invest in individual company shares should consider looking for stable and profitable businesses that regularly pay out dividends to its shareholders – these are typically blue chips (companies in the ASX 50) or mid-cap stocks (companies 51-100 in the ASX 100). 

By doing this, shareholders still get their portion of the company's profits regardless of the movements in share prices.
Listed investment company, index funds and/or ETFs
Another great way to invest $2,000 is to own shares in low-cost listed investment companies, index funds or ETFs because these three products allow the investor to own a piece of a diversified investment portfolio.

All three investment products usually have lower management fees because the underlying assets simply track markets or sectors, which means there's no active management involved. However, it's still important to compare fees among several funds. 
Seek financial advice
The suggestions above are generic recommendations, so it is still important to seek the advice of a professional to ensure that personal circumstances will be taken into consideration.
Explore nestegg for more tips on investing.
Forward this article to a friend. Follow us on Linkedin. Join us on Facebook. Find us on Twitter for the latest updates
About the author