Try another search or check out these top posts
Invest
7 surprisingly simple ways to save money and help the environment
The rising costs of living is providing consumers with a rare win-win scenario by saving money and helping the environment.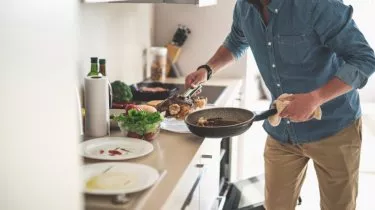 7 surprisingly simple ways to save money and help the environment
The rising costs of living is providing consumers with a rare win-win scenario by saving money and helping the environment.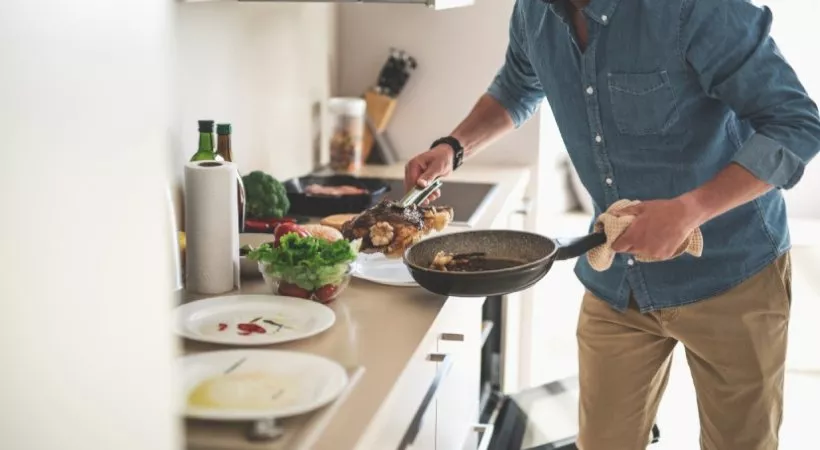 With the world moving to a cleaner, greener way of being, many Australians are worried it will cost them more to live a greener lifestyle.
However, industry experts argue Australians can save thousands of dollars, reduce their impact and reduce their carbon footprint by making some small changes to their lifestyle.
As such, nestegg has prepared seven handy hints to reduce food and power bills while helping the environment.
1. Reduce food waste
According to Rabobank, an easy way for Australians to save money and help the planet is by buying less and reducing the amount of food thrown out.
Rabobank head of client experience Glenn Wealands highlighted previous research done by the agriculture bank, which found that reducing waste can have a big impact on consumers' bottom line.
"The average Australian household is wasting 12.7 per cent of the food they buy, totalling $10.3 billion nationally. This equates to $1,043 per year per household," he told nestegg.
2. Make a shopping list
With Australians collectively giving away $10.3 billion a year, Rabobank highlighted that an easy way to save money is by creating a shopping list.
They said that "only 50 per cent of Aussies are using a list for grocery shopping".
"Think about how and when you can use the excess food in your pantry and freezer, check your cupboards and the use-by dates on packages to ensure you're using what you have," Mr Wealands said.
3. Replace energy-zapping items in the household; switch off appliances
Gas, electricity and water are some of the highest bills consumers will face while also having an environmental impact.
As such, the Energy and Water Ombudsman NSW's communications officer, Jacqueline Heywood, told nestegg that switching off appliances can help reduce bills.
"Reducing energy and water use around the home, making sure you are on the best energy deal for your circumstances, and ensuring you are receiving rebates you are eligible for, can help you save on your energy bills," she told consumers.
4. Invest in reusable products
While costing more at the start, another handy tip to save money and help reduce your impact on the environment is to buy reusable items.
However, the University of Michigan is warning consumers they need to be buying the right type of products in order to save money and help the planet.
They found that some reusable alternatives never manage to reach the break-even point for environmental payback compared with single-use plastics due to the environmental impacts of making and cleaning these green products.
On the positive side of the ledger for reusables, nine of the 12 reusables were able to reach the break-even point, even when washed after every use.
"A key takeaway from our research is that we now understand what factors are driving environmental impacts for both reusable and single-use kitchenware products," Hannah Fetner of the U-M Center for Sustainable Systems said. "Knowing what factors are most influential can help consumers most effectively reduce their own impacts."
5. Meal prep
As simple as it sounds, an easy and efficient way to reduce wastage and save money could be by meal prepping.
Mr Wealands urged Aussies to think about how and when they can use the excess food in their pantries or freezers to reduce waste and to make a weekly meal plan before going to the shops.
"These measures will have a huge impact on reducing our food waste collectively, as well as being kinder to the hip pocket for Aussies," he continued.
6. Consider solar power
New products and services like solar power can deliver real savings to consumers on their electricity bills.
"Rooftop solar systems are a significant investment for any household. The expectation is that these products will deliver the customer with long to medium-term financial benefits through reduced energy costs within the home," she said.
However, Ms Heywood warned of the complexity of the sector, urging consumers to understand all factors with going solar before switching energy providers.
"For example, customers should be aware of the connection requirements for these systems, such as metering upgrades and network connection restrictions for small generators," she continued.
7. Bulk buy
While sounding like the opposite of reducing wastes, Mr Wealands highlighted the importance of bulk buying to not only reduce waste but reduce costs.
To avoid contributing to this deluge of plastic, consumers are being urged to take advantage of bulk buying in grocery stores.
After all, one five-kilo bag of rice costs less and uses less plastic than five one-kilo bags, despite both products giving consumers the same amount of rice.
Forward this article to a friend. Follow us on Linkedin. Join us on Facebook. Find us on Twitter for the latest updates
About the author