Try another search or check out these top posts
Property investment is set to gather pace as first home buyers and investors alike are tempted into a "zero spread" environment, thanks to an equilibrium between lending rates and rental yields, an industry expert has predicted.
Appearing on a panel at the Citi annual investment conference held in Sydney last week, CoreLogic Asia Pacific's head of research, Tim Lawless, noted that "we've seen investors fall from about 43 per cent of share of mortgage demand down to about 25 per cent in May, and that's risen slowly to about 26 per cent share of the market at the moment".
"So, investors are well and truly underrepresented in the market," he stated.
Normally, you'd expect investors to be about 30 per cent of mortgage demand, according to the researcher, which has led him to predict property investment to rebound.
"We should expect [that] investment is really going to gather some pace now."
"If you look at the gap between rental yields and mortgage rates, they're both sitting at about 3.8 per cent," he outlined as to why he holds this view.
"We've never seen a zero spread between mortgage rates and gross rental yields," Mr Lawless said, predicting that investors are likely to become much more interested in property prospects as a result.
With rental yields providing a lot more opportunities for positive cash flow, Mr Lawless said the question that follows for many individuals is, "Well, if yields are so low relative to mortgage rates, it's become an equation of: should I rent or should I buy?"
"Pay down a mortgage or pay off a landlord?"
"It's looking a lot better now to be actually getting to the marketplace and taking on some debt and putting up your equity in a property," the researcher stated.
Despite the optimism, Mr Lawless did concede this isn't going to be the case in every city.
"Sydney's still showing relatively low rental yields, and they are once again compressing," he highlighted.
It's the lowest-yielding market of any city, Mr Lawless said, sitting at 3.2 per cent gross yield that nets out to around 2.5 per cent net yielding.
Melbourne's not much better, according to the expert.
But, "if you look at any of the capital cities outside of Sydney and Melbourne, you are typically looking at yields up around mid-fours, sometimes heading to the fives".
"It's pretty clear you've got some good cash-flow opportunities there, and I think more and more we'll see renters converting into first home buyers," he continued.
According to the researcher, part of the reason why first home buyer numbers are quite high now is because of the incentive from stamp duty concessions in NSW and Victoria, but it's also to do with the affordability improvement that's occurred.
"The fact is, if you can afford a deposit – it's probably the hardest part of getting into the market – and paying your stamp duty, if you can get in, then paying down your debts is pretty straightforward."
"Particularly [when] compared [with] even a decade ago, it's much more affordable," Mr Lawless concluded.
Forward this article to a friend. Follow us on Linkedin. Join us on Facebook. Find us on Twitter for the latest updates
About the author
Join the nestegg community
We Translate Complicated Financial Jargon Into Easy-To-Understand Information For Australians
Your email address will be shared with nestegg and subject to our Privacy Policy
LATEST POLL
Are you seeking alternatives to equity and property in the next 12 months?
Total votes
: 473
The voting for this poll has ended
Listen to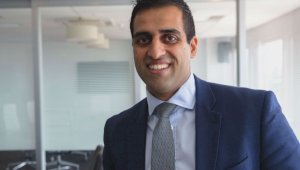 What the heck is with robots and tech - ETFs explained
More podcasts

Find super's sweet spot