Try another search or check out these top posts
Invest
Why wealthy Aussies are turning to start-up investments
They have the money, but do they have the know-how?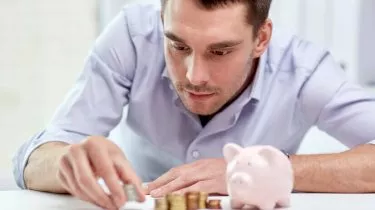 Why wealthy Aussies are turning to start-up investments
High-net-worth (HNW) investors, defined as investors with investable assets of at least $1 million, are looking to invest in start-ups, often due to their personal connections with the business type, specialist banking group Investec has said.
"A lot of these [HNW] families are interested in the space," Investec's David Phillips told media this week.
"They obviously all made their money – particularly if they're still first generation or second generation wealth – and so this is something they'd like to allocate some capital to."
However, HNW investors may not be "geared up" as a family office to undertake the research and management needed to invest in start-ups, he added.
"They're probably … geared up to make sure that they have some money with the right listed equities managers, fixed income here and some property there. In fact, I'd say most family offices can do property themselves anyway, and property is a space where they will generally be entrepreneurial," Mr Phillips said.
He said HNW investors are turning to companies like Investec for their institutional approach to investing, and also for validations.
"We know a lot of HNWs who are family offices and they like investing but they don't really have the skill sets that we have," Investec's Hein Vogel added.
"A lot of HNWs might have capital and a few friends and connections, but they don't really do the thorough analysis that we do, so those HNWs like partnering with us. So, we are able to find a deal, give them some feedback and we'll invest together. It's very much a relationship approach."
A changing psyche
Commenting on the changing start-up landscape, Mr Vogel said that in addition to a more friendly policy and regulation arena, start-ups are also being fuelled by a "psyche that's been changing". 
"There's no doubt that the support is there and the government has put some tax-efficient legislation in place to support start-ups. I'm not sure that they're telling enough people about it, but it's very attractive for those types of investors that are in there," he said.  
"In terms of major changes, I think there's a changing psychology for talent. A lot of people nowadays finish university and they don't dream of being a career banker or lawyer or accountant; they actually dream about stepping into a business and starting up something.
"Lots of guys have done very well by choosing that route, so I think there's a bit of a thematic there. It's a psyche that's been changing."
Mr Phillips echoed this view, arguing that Australians are more prepared to "have a go".
"To actually have the courage as a 20-year-old to step out is a huge step and I think we see way more of it now … than we have in the last two generations," he said.
Forward this article to a friend. Follow us on Linkedin. Join us on Facebook. Find us on Twitter for the latest updates