Try another search or check out these top posts
Invest
'Tip of the iceberg' for dodgy buildings in real estate's 'bubonic plague'
Invest
'Tip of the iceberg' for dodgy buildings in real estate's 'bubonic plague'
Reports of stress fractures in newer buildings hint of the beginning of a serious problem for Australian real estate, two experts have warned.
'Tip of the iceberg' for dodgy buildings in real estate's 'bubonic plague'
Reports of stress fractures in newer buildings hint of the beginning of a serious problem for Australian real estate, two experts have warned.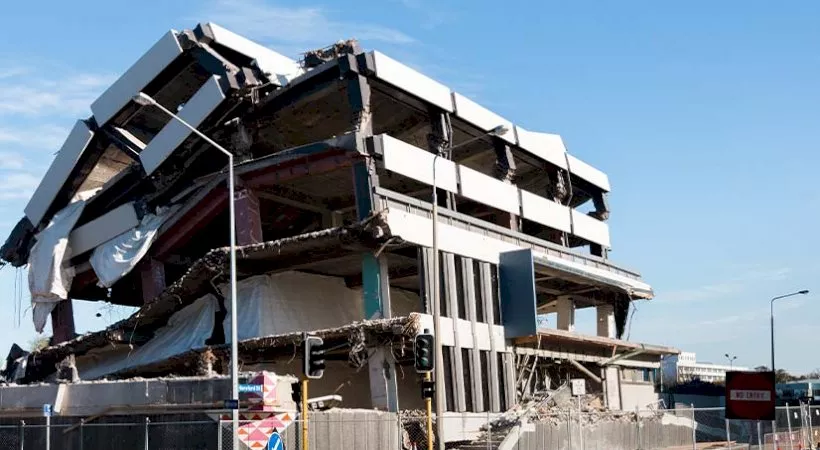 For Right Property Group's Steve Waters, the problem will get a lot worse before it gets better, while Propertyology's Simon Pressley has called the situation a 'bubonic plague'.
The new build problem
Today's buildings are not built with the same care as yesteryear, according to the experts, who outlined more historical buildings as thoughtfully engineered with craftsman-level building techniques and durable materials.
"These are structures established to withstand several lifetimes of exposure and designed to provide their residents with a functional, practical and resilient home," Mr Waters offered.
"They still stand strong today – a far cry from the buildings being thrown up in the modern era," he continued. 
According to Mr Pressley, the construction and design of Australian buildings "since the mid-1990s is such that they'll be lucky to last 40-50 years". 
He went on to consider the factors of "same-same mass-produced Lego buildings, appalling governance within the Australian construction industry, embarrassingly poor-quality workmanship and approximately 40 per cent of the purchase price of a new property representing assorted taxes" as a toxic combination.
The tip of the iceberg
Mr Waters said recent mainstream news reporting on construction problems is "the tip of a very dire iceberg".
He noted most of the troubled unit towers as falling squarely into the investor sector.
"That's the very area where there is a pipeline of stock under construction and due to be released."
At the moment, there are hundreds of purchasers waiting for their new tower units to be completed, and they're watching the latest reports of stress fractures and forced vacancies with wide-eyed anxiety, according to the buyer's agent.
For Mr Pressley, there are a number of reasons why such investor concern is warranted, and explained "substandard materials and workmanship within a high percentage of buildings from the mid-1990s onwards has led to major structural defects, foundation cracking, serious waterproofing issues, combustible cladding and general fire safety concerns, fragile balconies and fittings with very low lifespan".
How widespread is the issue?
The Strata Community Association of NSW (SCA) recently reported that it estimates well over 10,000 apartments in NSW, Queensland and Victoria may be affected by inflammable cladding alone. 
Alongside this, SCA NSW president Chris Duggan also highlighted that "we still have hundreds of kilometres of poor-quality electrical cabling that poses a fire risk in NSW, and we can't track it down". 
He also flagged issues with the use of "poor quality Chinese-made glass panels" that allegedly are able to explode under stress.
With a 2012 UNSW study indicating that 85 per cent of buildings built since 2000 and up until the study's release having at least one significant defect in their complex, Mr Pressley considered that the 'bubonic plague in the real estate industry" could become a $10 billion-dollar national disaster. 
Who's to blame?
A combination of developers, construction contractors and government officials are to blame for this widespread problem, Mr Waters indicated.
"I speculate that greed has played a major role in the scenario," he said. 
"And it's not just developers willing to cut corners in order to make a bigger margin on their project either."
Mr Waters also pointed fingers towards those who certify these projects, and to "construction contractors who may have been willing to compromise on elements of the build to win a deal".
"There might even be councils who benefit from higher density projects in their jurisdiction who have been willing to negotiate building guidelines in order to promote development," he continued.
Forward this article to a friend. Follow us on Linkedin. Join us on Facebook. Find us on Twitter for the latest updates
About the author