Try another search or check out these top posts
Invest
Renters brace for moratorium end in major markets
Rental moratoriums in NSW, Victoria and Western Australia are due to end this week, alongside the government's JobKeeper wage subsidy, and while some are expecting a boost in rents, others are welcoming the expected surge in rental vacancies.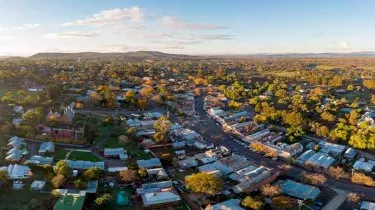 Renters brace for moratorium end in major markets
Rental moratoriums in NSW, Victoria and Western Australia are due to end this week, alongside the government's JobKeeper wage subsidy, and while some are expecting a boost in rents, others are welcoming the expected surge in rental vacancies.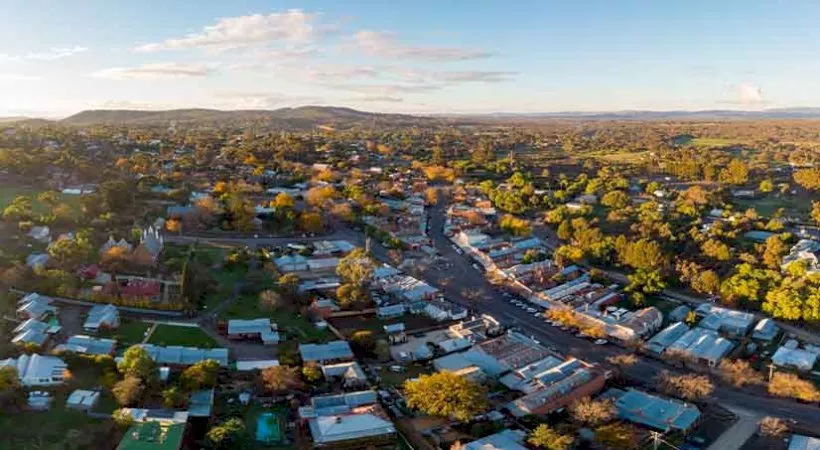 Victoria and Western Australia's rental moratoriums are due to end on 28 March, while NSW faces a cut-off two days earlier.
And while rental moratoriums in Victoria, NSW and Western Australia have been in place for the past year, renters are concerned a predicted substantial lift in rents will be accompanied by a spike in evictions and rental disputes. On the other hand, landlord advocacy groups are welcoming the end of the emergency period, with REIWA going as far as to term it a "necessary step to help fix Western Australia's rental shortage".
Doors open to investors
In fact, REIWA president Damian Collins believes the state government's decision to prolong the moratorium on evictions from September to March has had a debilitating effect on the rental market, resulting in vacancy rates of below 1 per cent – the lowest level in 40 years.
Further, he is of the opinion that once the moratorium ends, investors will return in numbers on the back of increasing incentives.
"Moving forward, we need to encourage investor activity in WA. It is continuously overlooked how important property investors are to maintaining a healthy, affordable and balanced rental market," said Mr Collins.
"Now that the emergency period is officially coming to an end, investors will be more inclined to buy property in WA again, which will help increase housing supply for tenants," he added.
Mr Collins admitted, however, that from Sunday, rents will spike, but assured that WA tenants are still paying a lot less overall than their counterparts around the country.
"Property investors will be able to increase rent prices for the first time in 12 months to reflect the changes that have occurred in the market over the last year. 
"We encourage owners and tenants to be reasonable in rent negotiations and to speak with your property managers about what is a fair outcome for both parties," Mr Collins said.
6-month cooling off period
As for NSW, it recently announced a six-month transition period from the 27 March, during which tenants and landlords will be offered assistance to enter a repayment plan for any COVID-induced arrears.
"Our number one priority has always been to keep people safe and in accommodation, and introducing a transition process instead of bringing this support to an abrupt halt is by far the most fair way to ensure this happens," NSW's Minister for Better Regulation Kevin Anderson said at the time.
Responding to the government's announcement, REINSW demanded more clarification and urged increased support for landlords.
The REINSW said at the time that they hope any new legislation would "pave the way for tenants to feel secure while ensuring landlords receive the income to which they are entitled, and which they depend upon".
On the other hand, the St Vincent de Paul Society of NSW is extremely concerned that the moratorium's end will condemn people into debt that will follow them for years to come. As such, its CEO, Jack de Groot, has called for a 12-month extension.
"We would like to see an extension of rent reduction provisions for people experiencing financial hardship and a framework to support families still struggling as a result of COVID-19," Mr de Groot has said.
Victoria caught in a disbalance 
As for Victoria, where rental markets are suffering a disbalance – with metro Melbourne experiencing an uptick in vacancies while regional Victoria sees rates drop to below 1.0 per cent – renters have until 28 March to register for a reduced rent agreement and apply for up to $3,000 in rental relief.
"There's not a day to waste for renters facing financial hardship due to the pandemic. Please contact Consumer Affairs Victoria immediately," Tenants Victoria CEO Jennifer Beveridge urged in a recent statement.
The Rent Relief Grant and Rent Reduction Scheme are part of relief emergency measures brought in by the Victorian government last year. The arrangements have been in place for a year, with both now set to expire.
The government, however, is hoping to offset the damage with a new set of tenancy laws – 120 obligations strong – starting on 29 March, which are said to provide ongoing support to renters.
Under these new rules, renters cannot be evicted unless VCAT decided that is reasonable and proportionate.
And while tenant advocates are urging further action, such as the cancellation of rental debt to avoid a wave of evictions, landlord lobby groups are demanding aid be extended to mum-and-dad property investors that they say are expected to take a huge blow once the 120 new landlord obligations come into effect.
Namely, earlier this year, REIV argued that Victoria's new residential tenancies regulations would trigger an unbalanced regulatory burden on the rental market.
"Increasing ownership costs and making maintenance and management of property more complex is a deterrent for investment," REIV CEO Gil King said at the time.
"New costs introduced through these changes are likely to result in higher rents and could see mum-and-dad investors exit this asset class, putting further pressure on rental availability and affordability for Victorians," he argued.
That said, the changes are now a reality that the sector needs to face, with renters also urged to prepare for the new era.
Forward this article to a friend. Follow us on Linkedin. Join us on Facebook. Find us on Twitter for the latest updates
About the author