Invest
Rental vacancy rates rise in east-coast CBDs
Vacancy rates nationally remained stable during the month of September.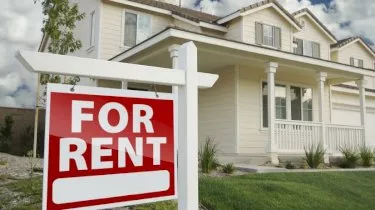 Rental vacancy rates rise in east-coast CBDs
Residential property rental vacancy rates for the CBDs of Sydney, Melbourne and Brisbane have risen to their highest levels since 2020, according to the latest data from SQM Research.
The vacancy rate for properties in the Sydney CBD rose to 8.2 per cent in September, up from 7.8 per cent in August, while vacancies in Brisbane rose from 7.5 per cent to 8.6 per cent. Melbourne recorded a rise from 8.3 per cent to 8.4 per cent.
Nationally, a total of 59,345 (1.7 per cent) residential properties remained vacant in September compared to 58,856 (1.6 per cent) in August.
"Rental vacancy rates were little changed in September, and were generally favouring landlords, except for the Sydney CBD and large parts of Melbourne," said Louis Christopher, managing director of SQM Research.
"As NSW and Victoria come out of lockdown and back to some sense of normality, we expect some movement in the rental market."
Vacancy rates in Sydney (2.7 per cent) and Brisbane (1.4 per cent) rose by 0.1 of a percentage point each. Melbourne (3.5 per cent), Adelaide (0.6 of a percentage point), Canberra (0.8 of a percentage point) and Hobart (0.5 of a percentage point) remained steady, while vacancy rates in Perth (0.6 of a percentage point) and Darwin (0.6 of a percentage point) fell by 0.1 of a percentage point each.
Mr Christopher noted that vacancy rates in CBD locations may improve once international students are able to return to Australia as border restrictions ease.
"However, regional vacancy rates may also rise as longer-term city dwellers seek a return to a larger choice of amenities, family and friends," he said.
Forward this article to a friend. Follow us on Linkedin. Join us on Facebook. Find us on Twitter for the latest updates