Try another search or check out these top posts
Invest
Property listings continue to rise, but some cities are still suffering shortages
Invest
Property listings continue to rise, but some cities are still suffering shortages
The number of listings in Brisbane and Adelaide is significantly lower than a year ago.
Property listings continue to rise, but some cities are still suffering shortages
The number of listings in Brisbane and Adelaide is significantly lower than a year ago.
National residential property listings increased by 1.8 per cent last month, according to the latest data from SQM Research, rising from 214,498 in February to 218,398 in March.
Hobart had the strongest rise among the capital cities with a monthly gain of 4.9 per cent followed by rises of 3.5 per cent for Melbourne and 3.0 per cent for Sydney.
Increases were also recorded in Brisbane (2.8 per cent), Darwin (2.6 per cent), Adelaide (1.9 per cent), Canberra (1.7 per cent) and Perth (1.3 per cent).
"The rise in listings over March will be welcome to home buyers who largely struggled for choice last year," said SQM Research managing director Louis Christopher.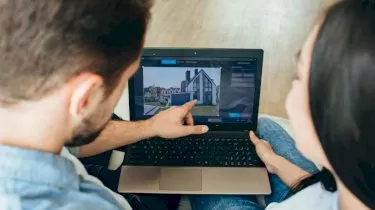 "However we still have a shortage of stock in the market, particularly for Brisbane and Adelaide. Those two cities continue to record massive housing price rises as a result."
The total number of listings in Brisbane was 30.2 per cent lower than March last year, while listings in Adelaide were down 24.2 per cent.
Nationally, there were 14.9 per cent fewer properties listed for sale in March 2022 compared to a year ago, with noticeable drops in Canberra (-16.7 per cent), Hobart (-14.3 per cent) and Melbourne (-8.7 per cent) in addition to Brisbane and Adelaide.
In contrast, Darwin saw a 15.2 per cent lift in listings over the year, with rises also seen in Sydney (5.5 per cent) and Perth (0.5 per cent).
Meanwhile, the total number of new listings increased by 5.7 per cent on a monthly basis to 84,237 with a rise of 0.2 per cent over the past year.
"Going forward, I expect we will shortly enter into a lackluster period of activity in the lead up to the federal election. After that point there will be a looming interest rate rise for the market to consider," commented Mr Christopher.
SQM Research also reported that national asking prices had moved 0.6 per cent higher for houses and 0.3 per cent higher for units during the past month.
In the capital cities, asking prices increased by 0.8 per cent for houses but decreased by 0.7 per cent for units.
Forward this article to a friend. Follow us on Linkedin. Join us on Facebook. Find us on X for the latest updates