Try another search or check out these top posts
The Grenfell Tower fire pushed dangerous cladding into public scrutiny, but according to a consultancy, in 80 per cent of cases the cladding used in Australia is also dangerous.
Project director at strata remedial consultancy, SPMA, Peter Blair has warned that eight out of 10 times, the aluminium cladding used on buildings in high rise buildings was "likely to be non-complying or non-conforming" to new safety benchmarks implemented last week.
The NSW government Minister for Better Regulation, Matt Kean said the government was banning dangerous cladding and putting in place potential $1 million fines for corporations and $200,000 fines for individuals.
At the same time, the National Construction Code will be tightened on March 2018 with stricter compliancy tests.
Mr Blair said: "Given the high level of non-compliance and product substitution, the default position should be to presume that a building with composite aluminium cladding is non-compliant until proven otherwise.
"These products all look the same and the only way to know exactly what has been installed is to take a sample of the material and have it tested at a reputable facility such as the CSIRO."
Further, he warned that the original product certification may be misleading, or the material may even have been swapped for a cheaper option.
He said the use of non-compliant cladding was linked to a need to reduce costs and meet creative or architectural demands.
The Lannock Strata Fire Safety Forum warned that this "has come at a far higher cost in the long run".
The CEO of Lannock Strata Finance, Paul Morton said: "Certification that is not comprehensive puts lives and the billions of dollars invested in property at risk and is not going to resolve the problem."
He continued: "Without pointing the finger of blame, there have been failures in certification and product identification going back many years, which have led to the situation we are currently facing.
"In fact, it's a good time for owners to give their buildings a thorough inspection and deal with other fire safety related issues that might have gone undetected."
While the Grenfell Tower fire in June killed 71 people and garnered international attention, the subject of dangerous cladding has been in the Australian spotlight since the Lacrosse fire in Melbourne in 2014 saw an entire residential building engulfed.
LU Simon, the company which built the Lacrosse building is currently fighting a legal battle on two fronts. Owners and investors who saw their property damaged are pushing for $15 million in damages, while LU Simon itself is pushing back against demands from authorities for it to fix its other towers.
Meanwhile, Gold Coast lawyer Bruce Simmonds has said there needs to be a "full public enquiry" into the use of the product on Gold Coast buildings.
The Parker Simmonds Solicitors and Lawyers litigation director said that it was "appalling" that two high-rises had been built in the region despite questionable cladding being in the media spotlight, and that Queensland's Building and Construction Commission would not identify the buildings due to "privacy reasons".
He said: "Flammable cladding endangers lives and a state government body should not be allowed to hide behind 'privacy reasons' when people's lives could be at risk.
"Even industry experts say it's very difficult to identify safe versus unsafe cladding. They need thorough testing… part of the challenge is that, after it's installed it becomes difficult, even for the experts to tell."
Forward this article to a friend. Follow us on Linkedin. Join us on Facebook. Find us on Twitter for the latest updates
Join the nestegg community
We Translate Complicated Financial Jargon Into Easy-To-Understand Information For Australians
Your email address will be shared with nestegg and subject to our Privacy Policy
Join The Nest Egg community
We Translate Complicated Financial Jargon Into Easy-To-Understand Information For Australians
Your email address will be shared with nestegg and subject to our Privacy Policy
LATEST POLL
Are you seeking alternatives to equity and property in the next 12 months?
Total votes
: 473
The voting for this poll has ended
Listen to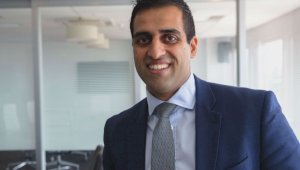 What the heck is with robots and tech - ETFs explained
More podcasts

Find super's sweet spot