Try another search or check out these top posts
Invest
Exclusive: Gender to be 'key consideration' in financial services giant's board renewal
Invest
Exclusive: Gender to be 'key consideration' in financial services giant's board renewal
Three female non-executive directors will depart the AMP Limited board in the name of "meaningful change", but journalists have been told the exodus has nothing to do with gender.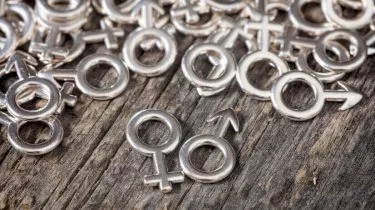 Exclusive: Gender to be 'key consideration' in financial services giant's board renewal
Three female non-executive directors will depart the AMP Limited board in the name of "meaningful change", but journalists have been told the exodus has nothing to do with gender.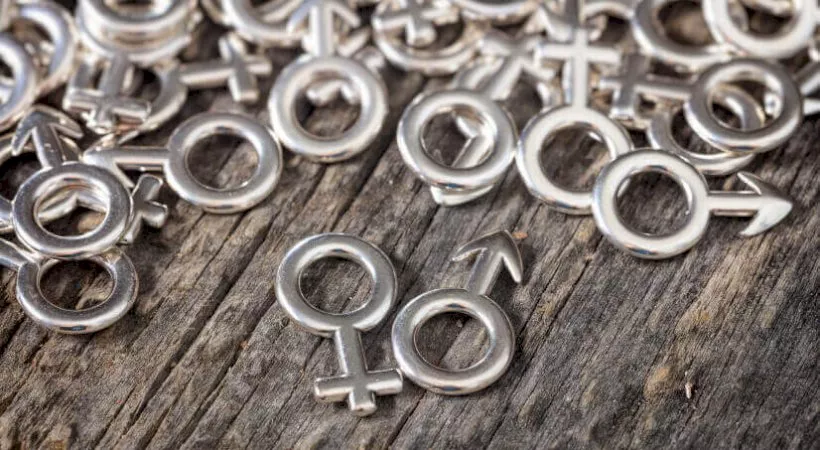 Vanessa Wallace and Holly Kramer will step down from the board ahead of AMP's annual general meeting (AGM) to be held this Thursday. The board's longest-serving director, Patty Akopiantz has also offered to depart. She will leave at the end of the year, citing an acknowledgement of the "need for a measured process of board renewal".
This means the remaining members of the board, who have not yet departed or registered plans to depart, are made up of Andrew Harmos, Trevor Matthews, Geoff Roberts, Peter Varghese and interim executive chairman Mike Wilkins.
Mr Wilkins stepped into the role of chairman following the departure of Catherine Brenner last week, but will make way for former Commonwealth Bank executive David Murray by 1 July this year. Former CEO Craig Meller also left last month.
Holly Kramer, Vanessa Wallace and Andrew Harmos were all facing re-election at the AGM.
While Ms Akopiantz won't depart until the end of the year, the remaining board looks to be remarkably devoid of XX chromosomes.
However, Mr Wilkins said, "Our shareholders are demanding board accountability and need to know that meaningful change is underway. I'd like to thank Patty, Vanessa and Holly for their service to AMP. 
"They are extremely capable directors who have all made valuable contributions and brought great diversity of thought and experience to the board.  They have listened to and acted on the feedback from our investors."
"We are absolutely committed to gender diversity": AMP
A spokesperson from AMP told Nest Egg to "tread very carefully", when commenting on gender diversity at the AMP board, as the members' gender had nothing to do with their departure.
"We are absolutely committed to gender diversity and diversity more generally on the board of AMP. This will be a key consideration as we renew the board."
Fairfax Media was also reportedly told by an investor that the members' departure had "nothing to do with gender".
Ms Akopiantz joined the board in March 2011, Ms Kramer was appointed in November 2015 and Ms Wallace was appointed in March 2016.
Mr Matthews was appointed in March 2014, Mr Roberts in July 2016, Mr Varghese in October 2016, Mr Wilkins in September 2016 and Mr Harmos in June 2017.
Outside of Mr Matthews then, the longest serving board members were Ms Akopiantz, Ms Kramer and Ms Wallace.
Their departures come in the wake of the royal commission's second set of public hearings.
The commission heard that AMP had charged some customers fees for services they did not receive, and concerns that a review of AMP's buyer of last resort (BOLR) policy, conducted by commercial law firm Clayton Utz, was "materially incorrect" and intended to deceive the corporate regulator, ASIC, as counsel assisting Rowena Orr QC raised.
This could mean AMP breached the Corporations Act and the ASIC Act, as Ms Orr advised. Both breaches can come with criminal penalties.
According to the Australian Institute of Company Directors (AICD), over the first quarter of 2018, 52 per cent of appointees to ASX 200 boards were women. This is the first time female appointments have outnumbered male appointments since the AICD began the tracking.
Speaking at the time of the finding, AICD chairman Elizabeth Proust said, "When it comes to increasing gender diversity on Australia's largest boards, we know that it's never been a supply problem, it's been a demand problem.
"What today's figures hopefully show is that, finally, we are seeing the demand.
"Research shows that one woman alone does not do enough to achieve the full benefits of diversity and rather that three women, or 30 per cent for most boards, is where the magic happens."
"I'm dismayed when I hear … women do not deserve a place around the boardroom table"
Speaking to the ABC on Monday, Minister for Revenue and Financial Services Kelly O'Dwyer said she's shocked by commentary suggesting that some women's appointments to boards has been the result of networking rather than skills.
"I find it pretty surprising in today's day and age that there would be people out there who say that there aren't women of merit who deserve their place around the boardroom table," she said.
"Of course there are women of merit, women of experience and capability who absolutely deserve to be there and the very fact that we have targets is simply to say that we need to focus on making sure we have those women around the boardroom table.
"The idea that we've had corporate failures, and there are shocking revelations to come out of the royal commission, that somehow this is gender specific is completely wrong. Corporate failures are not gendered."
Ms O'Dwyer said there have been plenty of corporate failures featuring men, and argued that the argument that the current corporate failings come down to women's lack of experience is "really frankly ridiculous".
Forward this article to a friend. Follow us on Linkedin. Join us on Facebook. Find us on Twitter for the latest updates