Try another search or check out these top posts
Invest
A return to double dividend taxation a 'really regressive step': Keating Treasury official
Invest
A return to double dividend taxation a 'really regressive step': Keating Treasury official
It would be a "really regressive step to go back to double taxation of dividends", a former Treasury official from the Hawke-Keating government has said.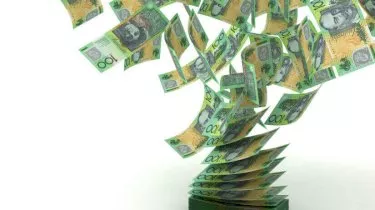 A return to double dividend taxation a 'really regressive step': Keating Treasury official
It would be a "really regressive step to go back to double taxation of dividends", a former Treasury official from the Hawke-Keating government has said.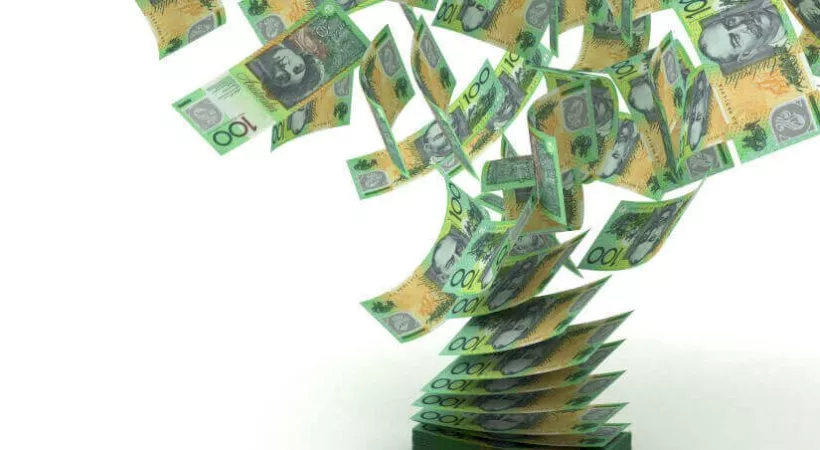 Speaking at a Chi-X media briefing on Monday, Dr David Morgan AO, chairman of the alternative exchange, said when it comes to efficiency of capital markets, he's a "big supporter" of the dividend imputation regime.
Mr Morgan was senior deputy secretary of the federal Treasury during the Hawke-Keating government, in which period the original dividend imputation reforms were introduced.
These rules meant company shares avoided the double taxation first paid by the corporation and then by the shareholder.
"I was very closely involved in it, I was defensive about it but it is my most certain knowledge that that grew the efficiency of capital markets in Australia.
"Rather than profitable companies just being able to sit on these piles of profits and not face the discipline of the market when they wanted to do M&A [mergers and acquisitions] there was a big incentive to pay that out to shareholders."
That pay-out in turn could be reinvested in the market, bringing fresh capital in and improving the efficiency of capital markets.
He called it "the purest form of imputation" in the OECD world, with no other country providing full dividend imputation.
Speaking on Labor's recent proposal to bring the dividend imputation system back to Keating-era arrangements, he questioned whether Australia could perform with a system "a little less pure than what we have".
"Do we have to be that extreme? No, but it would be a really regressive step to go back to double taxation of dividends."
Commenting on claims that the dividend imputation debate has highlighted Australian investors' proclivity to being overweight in equities, he said it's difficult to pinpoint the "right" allocation of equities, just as it's tricky to determine what the right exchange rate is.
"But you know what the wrong one is," he argued, pointing to instances where the AUD was $1.07 against the USD, or when it was $0.47 against the USD.
Nevertheless: "It's not clear to me that there is anything out of line in terms of allocation to equities."
CEO at Chi-X, Vic Jokovic added: "Interestingly, if you pick up the paper you'll see that we're also very overweight in property and SMSFs are heavily in cash, so it seems we're overweight in everything."
FIIG Securities' education and research director Elizabeth Moran last week told Nest Egg the proposed changes could prompt investors to look outside Aussie shares and their attached franking credits.
"By removing the refund, investors are going to be forced to reassess their holdings and without the additional income they have to make a decision more attuned to the risk or the return of the underlying investment," she said
"I certainly think, particularly with hybrids, when you remove the franking credit they really are not worth investing in for those investors that can't get franking credits."
Continuing, she suggested that removing the capacity to receive a refund could "even up the playing field" by encouraging investors to look outside of just shares and franking credits.
"We actually think it is going to help remove what some of the distortions in the market, certainly towards higher risk equities," she said.
Senior financial planner at Omniwealth Andrew Zbik agreed that Aussie investors are overweight in shares.
He said: "There is no doubt in my mind and experience that the dividend imputation credit system has skewed Australian investors to have an overweight allocation to Australia shares.
"Australian shares are defined as a 'growth' asset and are susceptible to greater volatility compared to property and fixed income assets.
"The chase for yield has been attracting many Australian investors for two decades. But the consequences of a lack of diversification have been demonstrated in the last year."
He argued that regardless of the outcome of the policy debate, it serves as a reminder that investors' decisions should not be fuelled by tax policy.
Forward this article to a friend. Follow us on Linkedin. Join us on Facebook. Find us on Twitter for the latest updates