Try another search or check out these top posts
Invest
Deluge of auctions delivers a new record
The first quarter of 2022 was the busiest start to the year for auctions on record, however clearance rates are in decline.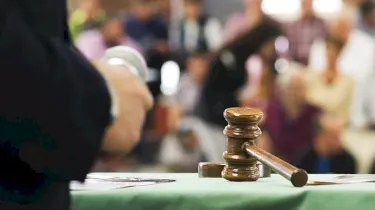 Deluge of auctions delivers a new record
The first quarter of 2022 was the busiest start to the year for auctions on record, however clearance rates are in decline.
CoreLogic has reported that 23,748 capital city homes were taken to auction in the first quarter of 2022, the strongest start to the year since the firm began taking records in 2008.
Nearly 5,000 more homes went up for auction during the period compared to the first quarters of 2021 (19,004) and 2020 (18,902).
However, CoreLogic noted that the clearance rate of 69.9 per cent across the combined capital cities over the quarter had fallen from 80.0 per cent in Q1 2021 and 71.3 per cent in Q4 2021.
"The first quarter of the year saw the trend in auction volumes and clearance rates heading in different directions," commented CoreLogic research director Tim Lawless.
"While the number of auctions held reached a March quarter high, the clearance rate gradually drifted lower through the quarter."
Mr Lawless explained that the trend of lower clearance rates on higher volumes was fairly typical as demand became more thinly stretched.
In Sydney, 8,283 homes went under the hammer with a clearance rate of 69.1 per cent, down from 69.9 per cent in the previous quarter and 84.5 per cent in the first quarter of last year.
Melbourne recorded a clearance rate of 68.5 per cent for the 10,315 homes put up for auction versus 69.7 per cent for the previous quarter and 77.9 per cent for Q1 2021.
Out of all the capital cities, Adelaide recorded the highest clearance rate of 80.6 per cent from 1,797 auctions, while Canberra saw a clearance rate of 77.9 per cent from 1,227 auctions and Brisbane posted a clearance rate of 67.9 per cent from 1,916 homes up for auction.
"The smaller auction markets were generally stronger through the quarter, especially Adelaide where clearance rates held above the 80 per cent mark," said Mr Lawless.
"With such strong selling conditions, we've seen a progressively larger portion of homes being taken to auction in Adelaide; a city that has historically favoured sales campaigns by private treaty rather than auctions."
Following the strongest Easter for auctions on record, Mr Lawless flagged that fewer auctions are expected to take place in the coming months.
"This is a seasonal trend we see through the winter months, but as selling conditions gradually swing towards a buyer's market, we could also see clearance rates trending lower," he said.
Forward this article to a friend. Follow us on Linkedin. Join us on Facebook. Find us on Twitter for the latest updates