Try another search or check out these top posts
Invest
Buying an investment property using equity
Are you looking to buy your own investment property without hurting your pocket or dipping into your savings? If you are already a home owner, you can use the power of the equity built up in your home.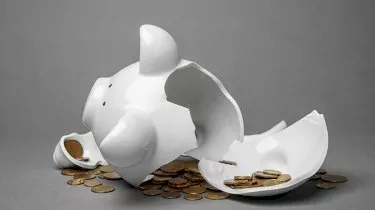 Buying an investment property using equity
Are you looking to buy your own investment property without hurting your pocket or dipping into your savings? If you are already a home owner, you can use the power of the equity built up in your home.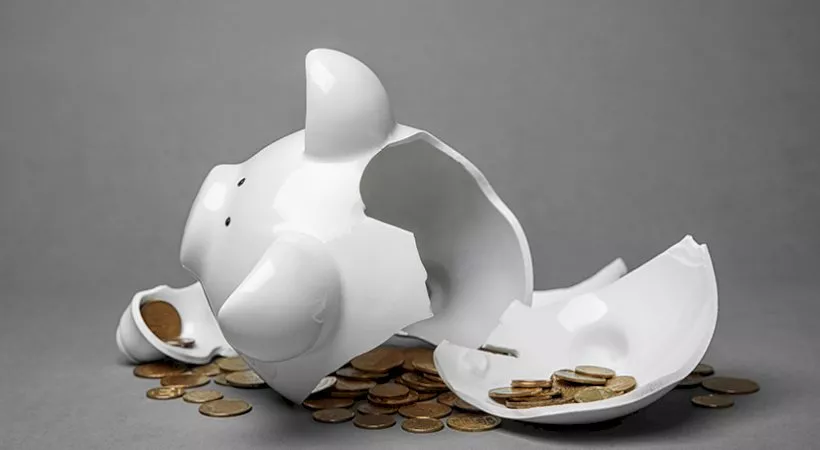 Using the equity in your existing home is a smart way to build your property portfolio without breaking the bank. Here's what you need to know about using the equity in your home to secure an investment property mortgage. 
What is equity? 
Equity is the difference between your home's current market value and the amount you still owe on your mortgage.
For example, if your existing home is valued at $450,000 and you still owe your lender $220,000, your home's total equity is $230,000. 
Many home owners mistakenly think that they have to pay off their home loan before they can start investing in property. Even if you bought your home in the past year, you might already have enough equity to use as a deposit for your next purchase.
There are two ways to build equity in your home. First is by making regular repayments on your principal loan and interest. The bigger amount of the principal loan you repay, the more equity you can create. Second is by boosting your home's value through renovations.  
If you've owned your home for some time and you've made regular repayments to your principal loan, or the value of your property has increased because of a rising property market, it's likely you will have built up equity in your property over time.
What is available equity? 
Generally, banks will let you borrow 80 per cent of the value of your home minus the amount you owe against the lender. This is called your usable or available equity. 
You might be wondering why banks won't let you borrow the full amount of the value of the property. It all comes down to risk associated with real estate. Because the lender is lending you money against the price of your home, they are safeguarding against any downturn in the property market. If the price of your property declines, they don't want to be saddled with an outstanding loan that is worth more than your property.  
Accessing the equity
But how can you access your equity to buy an investment property? We will provide you with a step-by-step guide to help you through this process. 
Get a valuation done by your bank 
The first step is to get a valuation done on your current property. You can request a valuation on your property from your bank. Most lenders will only allow valuations every 12 months, but there are some banks that will allow it in a shorter term period. 
Calculate your available equity 
The next step would be to calculate your available equity. Ideally, the valuation should show higher value than what you bought your existing property for. 
This is very simple to do. First you take the full value of the property and multiply it by 80 per cent (or multiply it by 0.8 on a calculator). Afterwards, deduct the mortgage amount from the remaining amount. This is your available equity. 
While 80 per cent is the industry standard of the amount you can borrow, it really depends on the lender on what amount they are willing to lend you. It's advisable to speak to a mortgage broker or to consult with your bank to find out how much available equity you have and the estimated amount your bank will be happy to lend you. 
How to use your equity
There are two ways to access the equity in your existing home, each with its own implications. So, it's vital you seek advice from your accountant and legal counsel before proceeding with either of these options:
1. Stand-alone
You can use your equity as a deposit against an investment property loan. In this process, you "release your equity" from your lender as cash in hand. You then use that cash as a deposit when you buy a new investment property. This is also referred to as a "stand-alone" loan structure, as it will keep the mortgage of both properties independent. 
2. Cross-collateral
The other method to use your equity is through cross-collateralisation. Under this process, you are using the security of your existing property to buy the second property rather than cashing out the equity as money and using it to buy another property. Basically, your properties will be linked together to secure a loan from the same lender. When your loans are cross-collateralised, the lender is combining all of your debt with the aggregate of all your security. 
However, most property investors and advisers often advise against this. This is because untangling cross-collateralised properties (especially if you have a lot of properties) can be very difficult. It can also mean losing control of your financial affairs, which in turn can expose you to unnecessary risk. In some scenarios, banks can force you to sell your home or investment properties. 
Another downside is that the bank could force you to repay debts at a faster pace than you would prefer. With this, cross-collateralisation is generally an option that you should only consider if the first option is not available.  
Tips on using your equity to purchase an investment property
Before you dip into your equity pool to purchase an investment property, there are several things you must consider. Here are some tips to help you maximise the power of your equity safely:
Don't use all your available equity in one go. Store some away for rainy days. You can use this for other expenses for your property, including for maintenance, repairs or other financial emergencies.
Sound financial advice is key to good investment. Talk with a professional financial adviser to better understand your options. They can help you understand how much equity you can access and if using equity to buy an investment property is a good option for you.
Do your research. Buying an investment property is a huge financial commitment that could last for decades, so be better equipped by educating yourself about investing in property.  
Ensure that you can afford the repayments. You should maintain a sufficient buffer. If you have no extra funds aside from the equity in your existing home, don't bet all your chips in an investment property. This will help you prevent having to borrow money in the event of an emergency. 
Focus on paying your home loan as fast as possible. The sooner you pay your loan, the faster you can have access to more equity which you can use if needed. 
Conclusion

The equity in your existing home is your untapped wealth. By unlocking it, you wield one of the powerful tools to start building a solid investment property portfolio. 
There are a number of factors to consider when leveraging the equity in your home to buy an investment property, so make sure to discuss your options with a financial adviser before making any decisions. 

Explore nestegg for more articles on investment properties. 
Forward this article to a friend. Follow us on Linkedin. Join us on Facebook. Find us on Twitter for the latest updates