Try another search or check out these top posts
Invest
Budget must provide more support for first home buyers: REIA
Helping first home buyers is key to solving affordability issues, REIA said.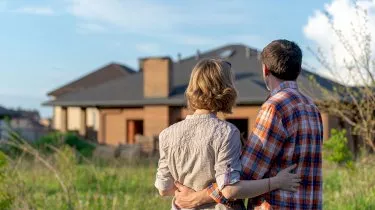 Budget must provide more support for first home buyers: REIA
The Real Estate Institute of Australia (REIA) has urged the federal government to provide more support to first home buyers in the upcoming budget.
In its pre-budget submission, REIA called on the government to expand both the First Home Loan Deposit Scheme and the First Home Super Saver Scheme and take additional measures to help more Australians buy their first home.
"We have seen a dramatic reduction of loans to first home buyers with a staggering fall of 21.5 per cent over 2021, reinforcing the need for governments to address both housing supply and affordability for first-time buyers," said REIA president Hayden Groves.
Nationally, REIA said that the average loan size had grown $6,000 to $602,000, and lending commitments for housing had reached $32.8 billion.
With rising interest rates looming ahead, REIA also renewed its calls to make interest rates tax-deductible for first home buyers, potentially for a prescribed period of their loans.
"It's one thing to achieve a deposit, and another to service a loan in an environment as interest rates rise – something we have not seen in Australia for over 10 years – so we need to put in place fair and sensible recommendations to assist Australians coming into the marketplace," Mr Groves said.
A survey from the Finance Brokers Association of Australia late last year found that more than half of Australians would not be able to afford an interest rate rise.
According to REIA, affordability has now reached its worst point since 2008 and stock levels in some areas of the country are down by up to 40 per cent compared to pre-pandemic levels.
"We need a plan to unlock supply for both buyers and renters that looks at everything to land release planning through to incentivising more rental stock coming online and a national plan to phase out stamp duty," said Mr Groves.
"Stamp duty has made selling and buying a home prohibitive which has contributed to a long-term downward trend for listings."
Listings across the country were down more than 24 per cent in January compared to a year earlier, according to data from SQM Research.
Forward this article to a friend. Follow us on Linkedin. Join us on Facebook. Find us on Twitter for the latest updates