Try another search or check out these top posts
Invest
Biggest property investment mistakes and how to avoid them
Property investment mistakes can be your downfall as a beginner investor. Learn about the common pitfalls of real estate investing and how you can avoid them.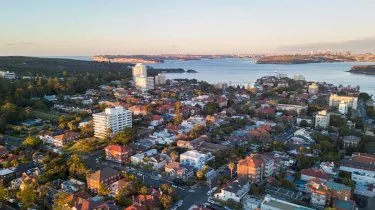 Biggest property investment mistakes and how to avoid them
Property investment mistakes can be your downfall as a beginner investor. Learn about the common pitfalls of real estate investing and how you can avoid them.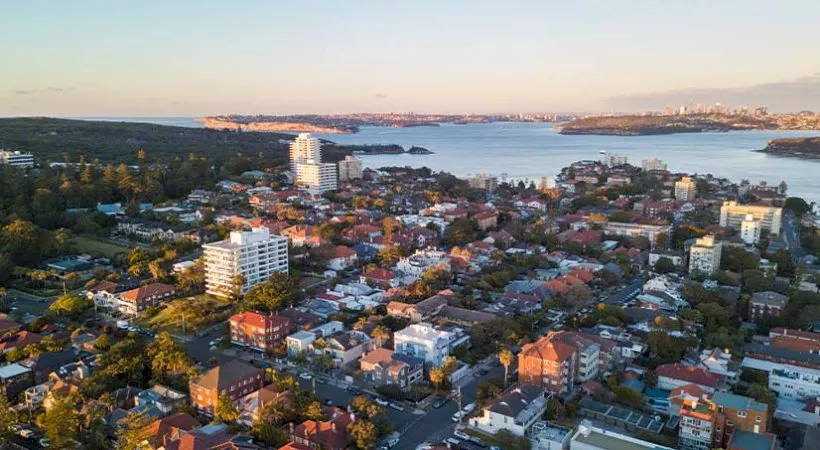 It's no secret that property is one of the most popular choices among beginner investors. The familiarity and the tangible nature of this asset makes it a comfortable investment option, so naturally we assume that we understand it better than stocks or bonds. 
Many budding investors take the plunge in the real estate market with dreams of making it big and growing their wealth easily through their property portfolios. However, only a handful of these hopeful individuals will get past their first investment. Even less will manage to sustainably grow their wealth with investment properties. 
While there is no lack of information and how-to guides on becoming successful in property investment, it is more important to know the pitfalls you should avoid in order to win the real estate game. 
 With this, let's discuss some of the biggest and most common mistakes investors can make. We will also provide some tips on how you can avoid them. 
 Not setting your goals before making an investment plan
When beginning property investors fail to plan, they plan to fail. Before you start buying up properties with just dollar signs in your eyes, make sure you know what your objectives are and you know how long you have to attain these goals. 
It's easy to think that you will start making money as soon as you buy your first investment property and continue to do so until you build a lucrative property portfolio. But in reality, this is far from the case. Buying with a short-term view can end up with you facing problems you are not equipped with.
So before you start investing, create a plan and set your goals. Are you planning to earn rental income from your investment property or are you planning to "flip" it? Do you want to get quick returns or are you trying to build a property portfolio that can serve as your nest egg in your retirement years? Do you plan to cash out on these properties before you retire or do you want to make a capital gain from them to invest in other ventures? Are you financially equipped to enter the property market?
Having detailed answers to such questions are important before you can create an investment plan that can help you become a successful property investor. Make sure you are buying for the right reasons and you have the means (as well as the willpower) to see through it. 
To get more insight on what you should know before entering property investment, read here. 
 Emotional investing 
Buying with emotion is a costly mistake for investors. Usually, when you are looking to buy a home for you to live in, your emotions kick in. However, you need to have a whole different mindset when you plan to buy an income-generating property. 
There are far too many investors that will buy a property because it offers something that connects with their emotion. For example, some investors will buy an investment property in a tourist or holiday location because it's considered as a luxury location that can give them bragging rights to their family and peers. However, if you are looking to get a year-round monthly rental income from this property, it will likely only generate income during holiday seasons. 
Simply put, the solution to this mistake is to always decide with your mind over heart. If you let your emotions overrule property investment logic, you are almost certain to lose money. 
Troy Gunasekera, Property Club's national manager, emphasises this fact. "Property investing is a business – very different from buying your own property." He added, "Investors need to keep a financial perspective, have a firm understanding of the market and make factual decisions."
Discipline is important when it comes to property investing. Research the location, calculate how much income you can get, work out your cash flow, and only if all of these factors line up that you should invest.
Getting poor or bad financing
One of the best things about investment property is that you can invest using borrowed money. Using an investment loan or mortgage to finance your investment property allows you to gain profit without shelling out too much money. In turn, this could boost your return on investment (ROI) and yield your capital investment.
On one hand, if you get the financing wrong, your deposit and profit could go up in smoke. Not to mention you can find yourself deep in debt. Many investors make the mistake of committing to a wrong loan with a high fixed interest rate, getting charged with unnecessary fees or having high break fees and hidden penalties. Getting the best financing isn't simply about getting the lowest interest rate. There are many other considerations to make. 
 If you are a beginning property investor, seek help from a qualified professional mortgage broker. It may sound tempting to do it on your own, but be careful. Going at it alone can be daunting and time-consuming, and obtaining the right type of finance can save you thousands of dollars in the long run. A good broker who understands investment can help steer you in the right direction and help you avoid costly financing pitfalls.
 Due diligence done wrong
Property due diligence is one of the key ingredients to a successful real estate investment. Through this process, the potential investor looks to understand the property's true potential and any risks involved in the purchase. 
But some investors tend to overlook this process. Many investors choose to not seek professional help and instead take advice from family and friends who lack the expertise. And if they do take the time to do their research, they will not go beyond the listing information and make their decision without going the extra mile of doing their own homework. In some cases, first-time investors would buy a property at a "bargain price" without doing due diligence, resulting in losses. 
When you don't do your due diligence properly, you will likely buy at the wrong price or buy the wrong property. Familiarise yourself with your neighborhood by speaking to local experts (e.g. realtors, real estate agents etc). Find out if the demand for your property is good and what kind of property people will potentially rent or buy out your property. Be sure if the property is in an area with property fundamentals (shops, schools, transport links, major employers etc). You should also be aware of the vacancy periods in the area and how you can mitigate potential risks to your investment.    
Poor financial management
As a property investor, you should always strive to be in a healthy cash flow position. Positive cash flow properties make you money, without any need for you to put out more funds. This often allows you to invest in more properties and achieve a greater return on investment.
Many investors undermine the work it needs to properly manage property investment finances. You will have income (from rent) to receive and expenses (mortgage, maintenance and repairs, legal fees, investment property management charges etc) to pay. You may be liable to pay tax and you will also need to be aware of the tax deductible expenses on your investment property. If you mishandle your property investment finances, you could find yourself needing to subsidise the mortgage from your financial resources.
Calculate your cash flow and set aside an emergency or reserve fund for your investment property. This way, you won't be on shaky grounds when repayment is due and you are experiencing a short-term shortfall in rental income. 
 A good accountant who specialises in investment properties will also make a significant difference in your cash flow.  
Conclusion
If you are deciding if you should invest in property, don't be scared away by these potential pitfalls. But also don't expect to become an expert in property investment all night. It's important to put in work and effort to have the proper knowledge, attitude and skills that can help you on your path to becoming one.
And while it's true that we learn from mistakes, it is less costly to learn from other people's mistakes than to repeat them. By avoiding all these biggest property investment mistakes and you continue to invest without making them, you can achieve your goals without too much unnecessary trouble.  
Explore nestegg for more tips and information about different investment assets.
Forward this article to a friend. Follow us on Linkedin. Join us on Facebook. Find us on Twitter for the latest updates